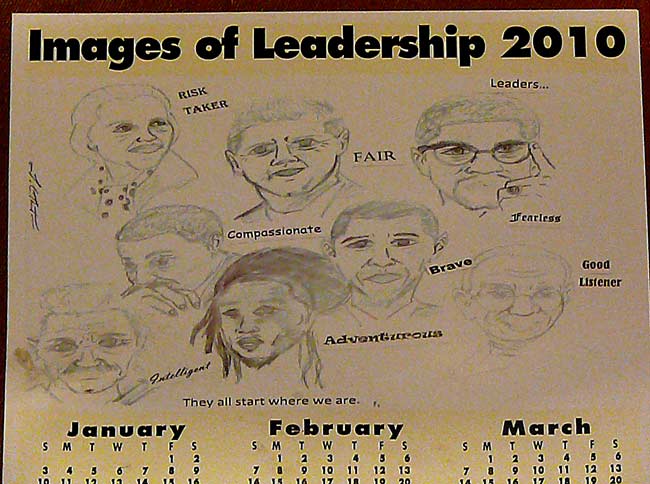 Kent State and Ad Post and WERE 1490 Radio are co-sponsors.
So What!?
Running any business is a pain in the donkey. Leases, insurance, workman's comp, HR, theft, inventory, zoning variances, cop at the door, etc, etc. Taking over Top's wasn't a piece of cake I bet, either.
Then after you have all those details under control, the neighborhood wants you to donate…,contribute, help out...
Dave Saltzman
(center in photo at link) bagged me when I went through check out a few years ago.
I liked the fact that the owner of the chain was involved in doing the tasks that the entry level personnel were doing.
So What?
Selling Cleveland Municipal School District "go to college" calendars is a very decent thing to do. Not a money maker for Dave's, but a decent contribution to the community.
And, hopefully, (go buy a calendar) a boost of confidence for all those students who were involved with the production of the calendar. There are 4 different calendar versions - your choice.
Thanks to Dave's, Kent State, Ad Post, and WERE for their support of the Basheer Jones Foundation Images of Leadership 2010 college encouragement calendar. And thanks to the teachers at CMSD who encouraged their students to participate and provide the four different graphics for the calendars.
I chose the sketches above. If anyone can decipher the artist's name on the left hand side please add it as as a comment here.