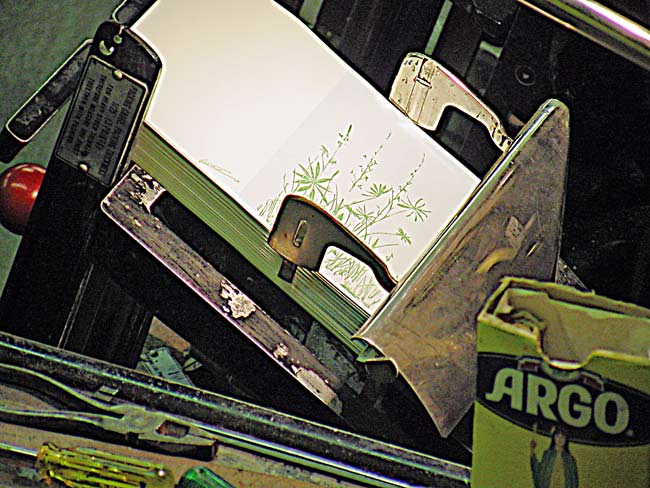 Pliers, screwdrivers and Argo corn starch - if you wanted to get out your viewpoint - these were necessary to adjust the letterpress and make the paper slide through. Just a few years back...
Gwen Frostic
reproduced her images of birds, flowers, seeds, and weeds the
Gutenberg
way - lithographs on printing presses.
We all need to keep in mind the ease of web publishing, and not take it for granted. Maybe our penance should be teaching others to use the web to broaden its influence.
The Bank closed Gwen Frostic, not the web. Funny, eh?
Links:
[1] http://en.wikipedia.org/wiki/Gwen_Frostic
[2] http://en.wikipedia.org/wiki/Johannes_Gutenberg
[3] http://www.gwenfrostic.com/
[4] http://li326-157.members.linode.com/system/files/Gwen-Fostic--before-the-web.jpg