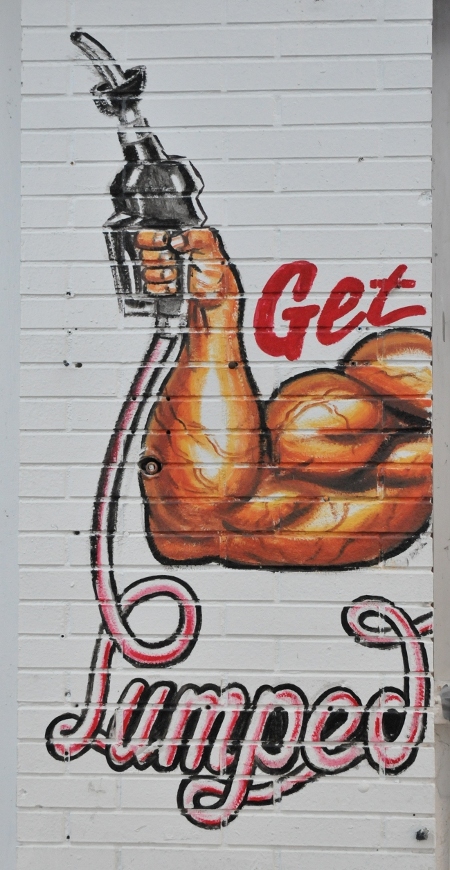 I previously wrote on REALNEO about "Art of the Day: Houghs Angel, by Harry Bell [1]". Since that posting, and painting, it seems Bell's patron Abe has grown his passion for this outsider artist, as there are now many new works at the pumped-up intersection at East 55th and Cedar Road, Cleveland, Ohio, featuring Abe's gas station and Bell's art.
The two most prominent new murals - which are probably 8'x8' or so - are anti-Israel.
This has grown into a real public art exhibit, not unlike the billboard paintings of Sysack on W. 25th/Pearl, on the West Side - which I previously covered on REALNEO, here [2] and here [3], mentioning "one Sysack billblog was covered in the 2002 Sun Press [4] for comparing MLK Jr. to bin Lauden, and that the billblog was set on fire, and the site of a protest led by U.S. Rep. Stephanie Tubbs Jones."
I wonder how many people pass Abe's a day.
>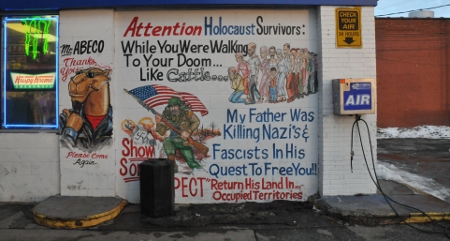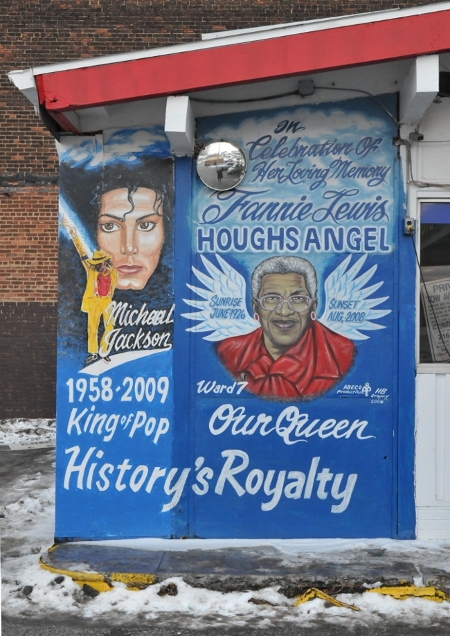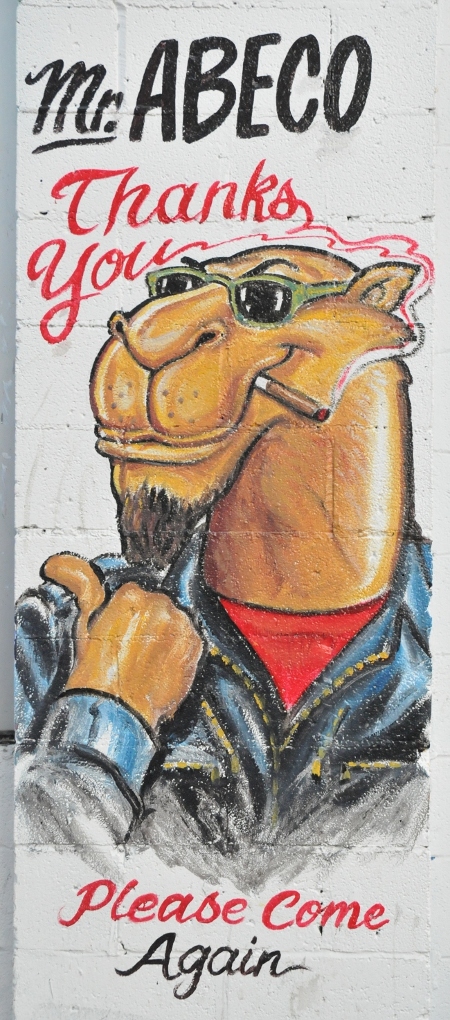 Links:
[1] http://realneo.us/Houghs-Angel-by-Harry-Bell
[2] http://realneo.us/blog/norm-roulet/neos-first-real-blogger-billboard-logger-that-is
[3] http://realneo.us/Art-of-the-Day-BLog-by-Harry-X-Sysack
[4] http://www.sunnews.com/news/2002/part1/0214/SSYSACK.htm
[5] http://li326-157.members.linode.com/system/files/GotYourBackHeaderfINAL.JPG
[6] http://li326-157.members.linode.com/system/files/HoughAngels450.JPG
[7] http://li326-157.members.linode.com/system/files/GetPumped450.JPG
[8] http://li326-157.members.linode.com/system/files/Abeco450.JPG
[9] http://li326-157.members.linode.com/system/files/MonsterKrispyKremeAir450.JPG
[10] http://li326-157.members.linode.com/system/files/Israel450.JPG