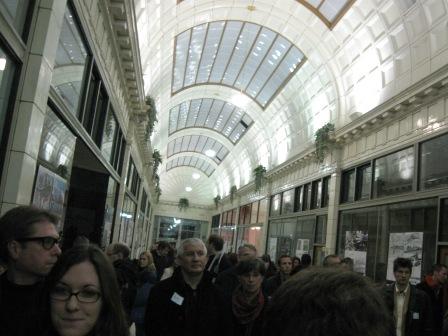 Last night can be seen as a hopeful sign for Cleveland with participation of artists/architects from around the world. [1]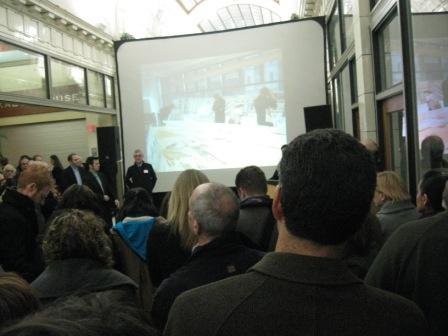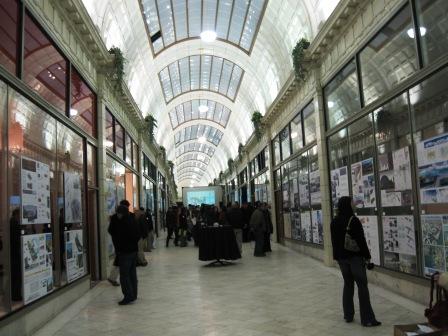 Interesting side note: Lincoln Institute of Land Policy [2] was founded by the Lincoln family of Lincoln-Electric. Kathyrn Lincoln spoke about coming downtown on the train with her school Mercer Elementary to visit the City of Cleveland and the excitement of that experience.
From the 2009 informational brochure:
The Lincoln Institute of Land Policy, founded in 1974, is the nation's premiere research institution on land use and taxation. Funding came from the Lincoln Foundation, which was created in 1946 by John C. Lincoln, a Cleveland Industrialist who became intrigued with land use and tax policy as it relates to land through the writings of Henry George. [3] Today the Lincoln Institute, located near Harvard Square in Cambrige, Mass., serves as a non-partisan forum for scholars, policymakers, practicitioners, citizens and journalists, integrating theory and practice through education, research, demonstration projects, publications and conferences.
My own personal favorite of the submissions was BRIDGESCAPE #09334 by Architect Charles Ackerley--we could definitely use the all-season appeal of his design, especially the gigantic tobaggan hill!