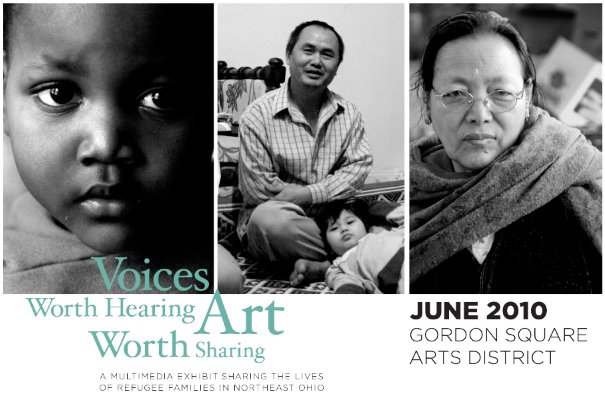 I'm writing to invite you all to the opening of an exhibit by three Cleveland photographers about three refugee families from Burundi, Burma and Nepal/Bhutan who are living in our area. The same night, you can also enjoy the premiere of a video about the families.
I am attaching a copy of the invitation to the show, and also want to remind you that it will be Friday, June 18 at 7 PM at Wall Eye Gallery at 5400 Detroit Avenue, on Cleveland's West Side (near the new Gordon Square Arts District).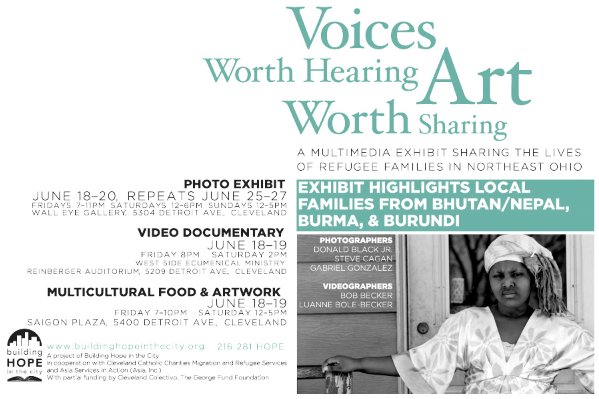 I think this is going to be a great evening—as you will see on the invitation, there's a lot going on. The families will be present, and I think this will be an opportunity to share a great deal with them and with each other.
Thanks, and I hope to see many of you on the 18th!
Best wishes,

Steve
------------------------------
Steve Cagan, photographer
steve [at] stevecagan [dot] com
www.stevecagan.com [1]
www.pbase.com/stevecagan
216-932-2753 [2] (USA)
Wall Eye Gallery
5400 Detroit Avenue Cleveland's West Side (near the new Gordon Square Arts District)
Cleveland
United States