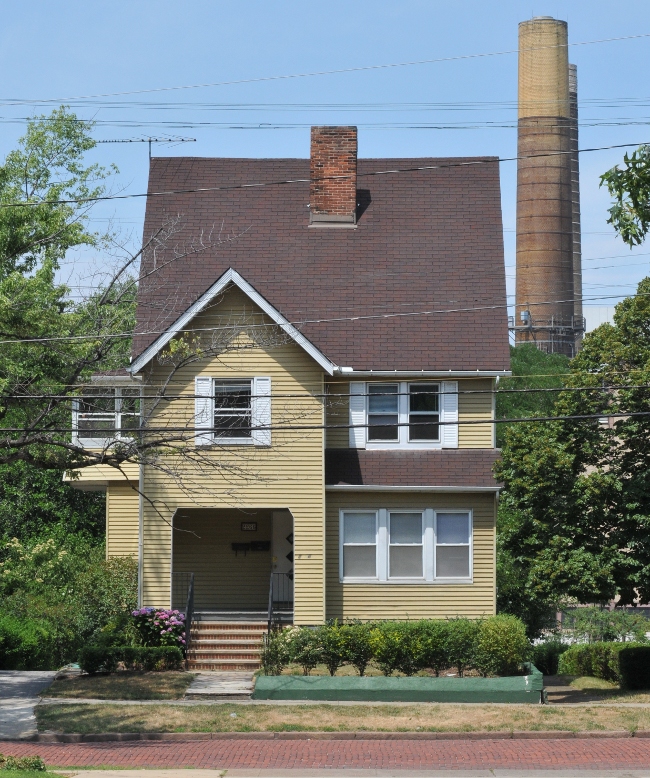 C'harm'ing Little Italy Double for rent - free cancer brought to you by MCCO, Green City Blue Lake Institute
University Hospitals, Case Western Reserve University and 20 other great non-profits
As shall be made abundantly clear before August 10, 2010, when "EPA Hosting Public Hearing to Discuss Citizen Concerns Over MCCO University Circle Coal Powerplant Permit Renewal [1]", over 20 major University Circle institutions including Case Western Reserve University, University Hospitals and the Cleveland Natural History Museum - home of the "sustainability"-oriented "Green City Blue Lake Institute" - are connected to utility services provided by the Medical Center Company, which burns coal in the heart of a residential community of University Circle, bordering East Cleveland, Cleveland Heights and the Little Italy neighborhood of Cleveland. Burning coal causes pollution that kills people [2] and the MCCO coal plant is very old and very dirty - one of the most polluting point sources in Ohio.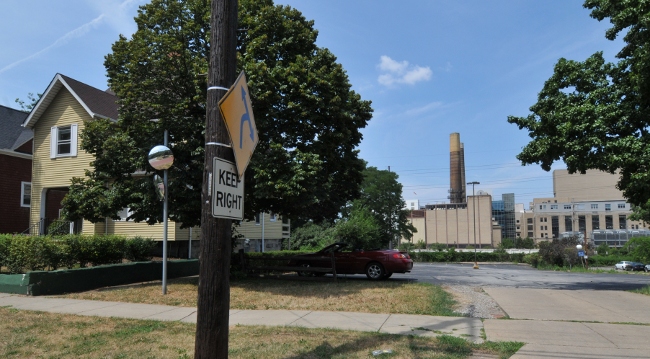 With the clear blessings and support of MCCO stakeholder institutions and their leaders, MCCO has embarked on an expansion program [3] to build an additional coal power plant facility outside of University Circle, to be located at Lakeview and Euclid, largely in East Cleveland - it is not clear if this is to supplement or replace the existing MCCO plant, which is now a recognized target of environmentalists worldwide [4].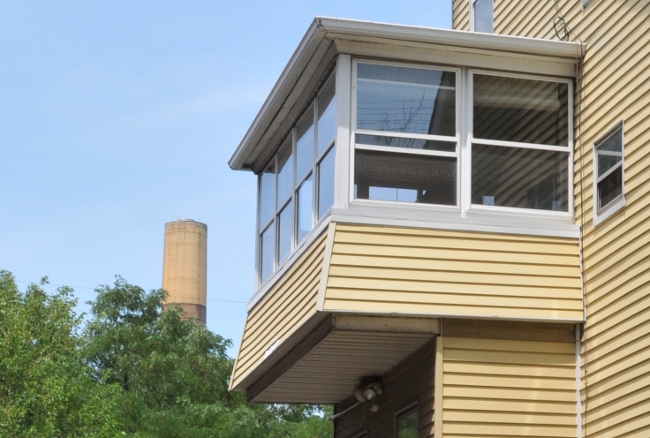 As a dissatisfied neighbor of this coal burning facility, I am proactive to stop it from polluting my community, including acting to have the renewal of their current operating permit revoked [5] and organizing citizens to prevent MCCO from building a coal burning or processing facility [6] in my community of East Cleveland or anywhere in the world, as they have planned.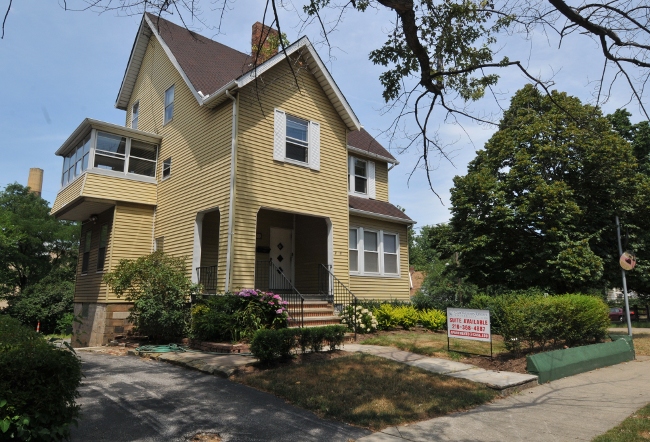 I am proposing MCCO's existing plant be decommissioned and a new energy capability be built to provide comparable utilities processing biomass - I propose the biomass we develop for this be industrial hemp. Such a plant may be an asset to a community and the region and world, but it may not be sited just anywhere. I am evaluating various clean energy alternatives and sites to replace the existing MCCO coal burning facility, and include this site owned by one of the MCCO stakeholder organizations - Case - that is not safe for human occupancy [7] while this coal plant operates within clear sight, but would be logistically ideal as a site for a clean energy replacement plant tied into existing MCCO infrastructure.
In addition to this house and parking lot seen above, Case and partners own much of the surrounding neighborhood, where students should not be allowed to live as they do now in a sort of Fraternity town, across the street from this house, across the tracks from MCCO....
"EPA Hosting Public Hearing to Discuss Citizen Concerns Over MCCO University Circle Coal Powerplant Permit Renewal [1]"
More photos of this perfect MCCO replacement powerplant site to follow...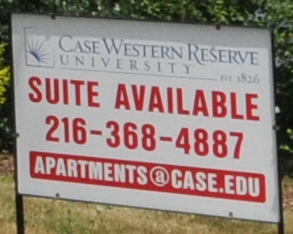 Did You Know? A Coal-Burning Power Plant is Polluting Our Neighborhood and Endangering Our Health

Concerned? Speak Up!




What: Public Hearing on the Medican Center Company's request to renew their power plant operating permit [1]

When: Tuesday, August 10, 2010, 4:30-6:30 PM

Where: MLK Branch, Cleveland Public Library, 1962 Stokes Blvd (west of CWRU off Euclid)

Who: The EPA, you, and all your neighbors!

Why: Make your voice heard - we can move beyond coal and protect our families and property

GET INVOLVED!

The Medical Center Company Steam Plant: Powers University Circle

- Runs a coal-burning power plant built in 1932

- Provides Steam to Local Non-Profits, including:

University Hospitals, Case Western, Cleveland Museum of Art, Church of the Covenant, Musical Arts Association, Cleveland Botanical Garden,Cleveland Hearing and Speech Center, Cleveland Medical Library Association, Cleveland Institute of Art, & Severance Hall

- Has access to leading research and technology

The Medical Center Company Steam Plant: Pollutes Our Community


- Operates near houses, schools, and hospitals in an already polluted area

- Causes asthma, heart disease, mercury contamination, and premature death, and is especially damaging to kids and the elderly

- Pollutes our air with 5,000 tons of SO2, NOx, CO, and particulate matter each year

- Lowers our property values

Help create clean energy solutions!

Attend the hearing August 10
Sign up online - sierraclub.org/coal/oh
"EPA Hosting Public Hearing to Discuss Citizen Concerns Over MCCO University Circle Coal Powerplant Permit Renewal [1]"