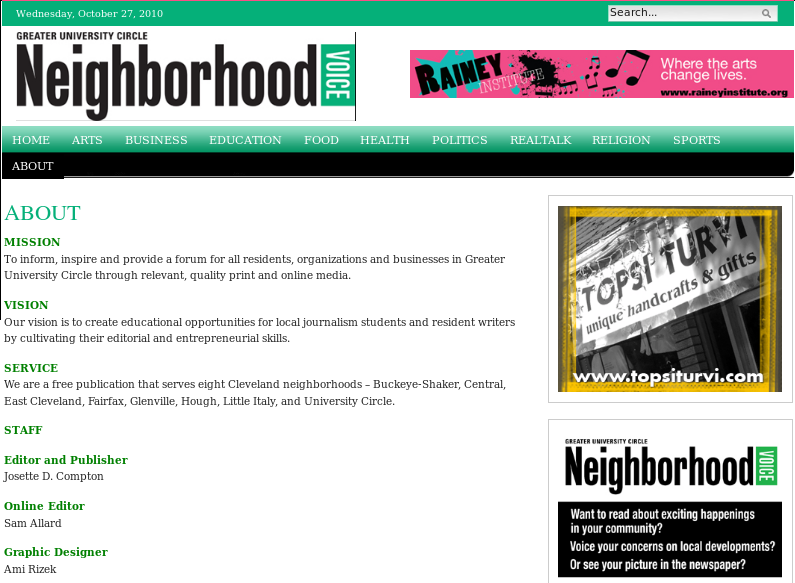 For the next issue of Neighborhood Voice [1], we are profiling a group of young entrepreneurs, all under age 18, who own their own businesses or who are in the process of launching a business by 2011. If you know of any young adults who are strong candidates for this feature, please let me know. I will start arranging interview times and photo shoots next week.
Also, since November is a holiday month, we are moving quickly.
Here are the neighborhoods we would like to represent:
Buckeye-Shaker
Central
East Cleveland
Fairfax
Glenville
Hough
Little Italy
University Circle
Also, we would love to profile a young artist who may have started an arts non-profit or music company.
Thank you for your time and consideration.
Best regards,

Josette D. Compton
Publisher
Greater University Circle
Neighborhood Voice
1422 Euclid Ave., Suite 1510
Cleveland, OH 44115-2001
O: (216) 925-4902
F: (216) 737-0735
jcompton@neighborhood-voice.com