Join Cleveland NORML [1] Saturday December 11th, 12pm at the Garage Bar [2]! We will be featuring musical guests Groove Prophets, Smiley Baldazar and Cicada Sunrise! Food, drinks, games and a great time!
General Admission and new membership: $20
Members: $10
If you would like to help spread the word, here are printable Posters [3] and Postcards [4]!
See more information on this and related Cleveland NORML activities and interests at the Cleveland NORML website here [5].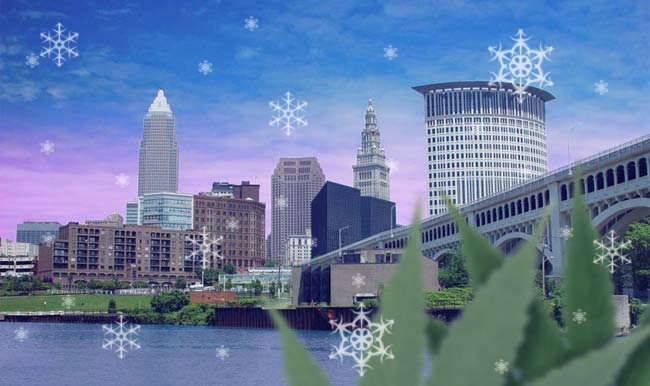 Garage Bar
1859 West 25th Street
Cleveland
,
OH
United States
Links:
[1] http://clevelandnorml.org/events/updates/norml-holiday-fundraiser
[2] http://maps.google.com/maps?oe=utf-8&client=firefox-a&ie=UTF8&q=garage+bar+cleveland&fb=1&gl=us&hq=garage+bar&hnear=Cleveland,+OH&cid=0,0,11974987313798826559&ei=EuTUTNC7F4SBlAfdopGBCQ&ved=0CBoQnwIwAQ&z=16&iwloc=A
[3] http://clevelandnorml.org/assets/files/Holiday%20Fundraiser/posterfinal.pdf
[4] http://clevelandnorml.org/assets/files/Holiday%20Fundraiser/postcardsfinal.pdf
[5] http://clevelandnorml.org
[6] http://maps.google.com?q=41.486013+-81.704687+%281859+West+25th+Street%2C+Cleveland%2C+OH%2C+%2C+us%29
[7] http://li326-157.members.linode.com/system/files/winter_NORML.jpg
[8] http://li326-157.members.linode.com/system/files/winter_NORML_0.jpg
[9] http://li326-157.members.linode.com/content/cap-and-trade-cant-pass-so-sen-george-voinovich-recommends-developing-affordable-clean-coal
[10] http://li326-157.members.linode.com/BrightGreen
[11] http://li326-157.members.linode.com/content/congressional-research-service-report-congress-hemp-agricultural-commodity-updated-march-23-