I was just commenting to a Facebook Friend that "I was driving on I-10 in Texas a few weeks ago and they have Border Patrol imprisonment centers ON THE FREEWAY IN AMERICA (I've seen them in New Mexico as well) where they stop every car and truck looking for illegals, I suppose. They searched my whole car - without ever asking my name... they obviously had the car in their system. 1984 but worse, as our society is a complete lie, claiming we are free."
So it is timely to read Willie Nelson Arrested After Pot Found on Tour Bus [3] - traveling from California to Austin, Texas... detained as a US citizen on US soil and searched by US Customs Patrol, though he crossed no borders, just like me - in poor Willie's case to be arrested for what is legal in 15 states in America. From ABC News:
Living country music legend Willie Nelson was charged with possession of marijuana after six ounces were discovered aboard his tour bus in Texas, according to a U.S. Border Patrol spokesman.

Nelson's tour bus pulled into a routine checkpoint in Sierra Blanca, Texas -- approximately 85 miles east of El Paso -- around 9 a.m. on Friday. When an officer noticed a suspicious odor coming from the bus, a search turned up the marijuana, police said.

Hudspeth County Sheriff Arvin West told the El Paso Times that Nelson, 77, claimed that the marijuana was his.
Since when are imprisonment compounds on I-10 "rountine"?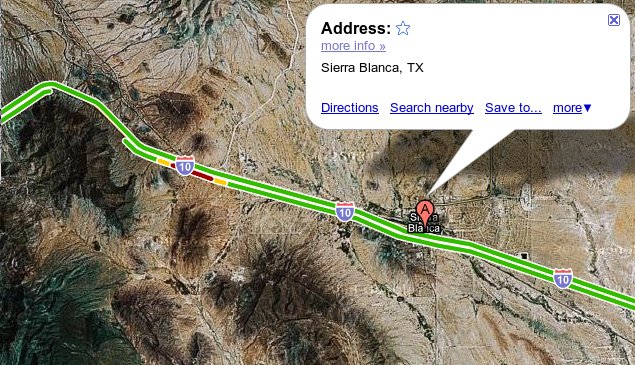 That Willie Nelson is a vocal supporter of Medical Marijuana and active with NORML is certainly why the Federal Government profiled him with their technology and he was arrested, as part of Obama's big bad war on drugs.
Nelson is a co-chair of the National Organization for the Reform of Marijuana Laws (NORML) advisory board, and has worked for years for marijuana legalization. He has recorded and produced radio and television commercials for the cause, and in 2005 hosted the Willie Nelson & NORML Benefit Golf Tournament at his personal golf course in Spicewood, Texas.
I'm sure that is why they targeted me too, as I am a vocal supporter of developing a cannabis economy in America, and I was coming from a hemp conference. Next, they'll be searching and locking up AIDS patients on I-90 in Cleveland... the border with Canada is Lake Erie and we must stop those wetback Canucks!
In my case, what the Border Partol found of concern with me was that I was transporting HEMP (although they tested it and could find no signs of THC)... and that I am a journalist writing about the cannabis divide in America [4], as I explained to the Border Patrol... and my Facebook Friend, below:
They confiscated the industrial hemp samples I had just picked up at the 17th Annual Hemp Industries Association conference in San Francisco as they didn't know there was a difference between hemp and marijuana - when they learned I was a journalist writing about the cannabis divide in America, and the racism and hypocrisy of President Obama, they sent me on my way (sans hemp).

BTW - they never charged me with a crime, read me my rights, or followed any police procedure other than a pat down - their facility is transportable - a huge trailer - full of high tech video and computer equipment - and there are places 100s of miles away with MANY cameras (dozens if not 100s) recording every vehicle and license number and surely photographing the occupants from every possible angle - they see what is coming - run it through their many Federal systems - search who they want - decide who to process - like being on a military base.

Amazing... Willie Nelson arrested at the very same checkpoint in Texas yesterday... no surprise he was targeted by Obama - http://abcnews.go.com/Entertainment/willie-nelson-arrested-marijuana-posession/story?id=12255712 [3] - gotta love America now that things have changed for the worst