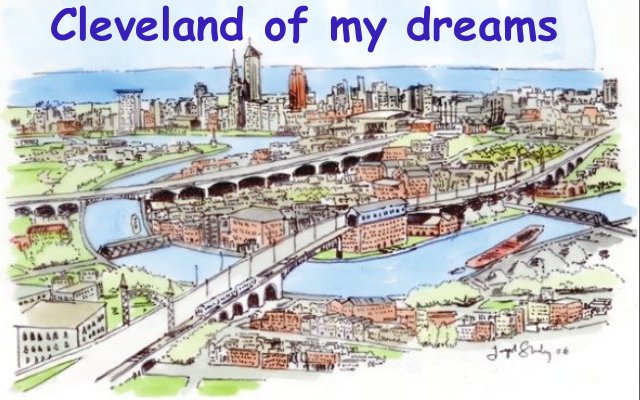 Dear All:
Please be advised that tonight's Innerbelt Bridge Public Meeting at Pilgrim Church Fellowship Hall from 5-8 p.m. has been CANCELLED due to inclement weather. The meeting has been rescheduled for Wenesday, December 15 from 5-8 p.m. at Pilgrim Church Fellowship Hall, 2592 W. 14th Street, Cleveland.
Please pass this note along to your friends and neightbors. Your help is needed in getting the word out!

Thanks all!
Safe and pleasant travels,
Jocelynn Clemings, Public Information Officer
Ohio Department of Transportation
District 12: Serving Cuyahoga, Lake & Geauga Counties
Ph: 216.584.2006
"Moving Ohio into a Prosperous New World"