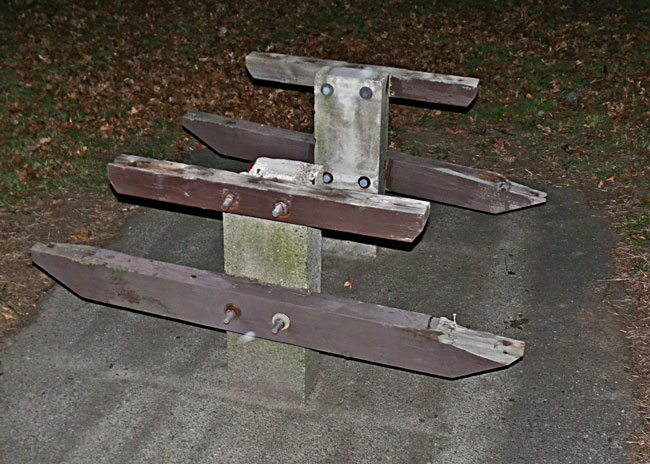 With many, many peunemplo
yed across the county, why haven't we instigated a re-creation of the Civilian Conservation Corps [1] and the Works Projects Administration [2]?
The Nation's largest banks and corporations had no hesitation or embarrassment in taking public money to keep themselves afloat. Our federal legislators were able to pass TARP and other stimulus packages which helped large businesses, but federal legislators have not been able to pass any legislation to aid individual homeowners or the unemployed.
Getting unemployment insurance is not the same as getting employment. And to receive unemployment insurance you need to have had a job and been laid off. This doesn't help those who are just entering the employment market or those who have been unemployed for months and months.
Millions of hours of human work and talent have been squandered – because there is no leadership or organization which allows the unemployed to be productive.
--------------------------------------------------------------
So what is the difference today which prevents our government from easily providing jobs to every citizen?
The Davis Bacon Act [3] , also instituted in the 1930's, requires that any federally funded construction labor be paid "prevailing rate". The "prevailing rate" has been interpreted to be the local union wage rate for the trade. The local union wage rate in a metropolitan community is usually the highest wage rate for the trade in that area. For example, a union bricklayer will be paid a higher labor rate than an open shop bricklayer in the same labor market.
The topless picnic table in the photo above is in a public park in the jurisdiction of a town. If federal money were to be used to employ labor to cut new planks and attach them to the concrete table supports, that labor would have to be paid "prevailing wage". The picnic table cannot be repaired with labor paid the going local rate for what amounts to unskilled labor.
There is another hitch in allocating money to fix this picnic table: Turf War.
If federal money were used to employ labor to repair the picnic table, the local municipal service union would be loosing the work. Work means wages – or better yet – means OT – overtime. Fixing the top of the picnic table is work that "belongs" to The American Federation of State, County, and Municipal Employees, AFL-CIO AFSCME [4] .
Any federal money used to hire a non- AFSCME [4] worker will create a fight which will damage the election chances of any legislator who would vote for a WPA of CCC like jobs corps.
So the table sits topless. Useless. Americans remain unemployed. The country falls apart while we look at it and do little or nothing. Young people fail to get training. Community spirit dwindles.
Boy are we SMART!