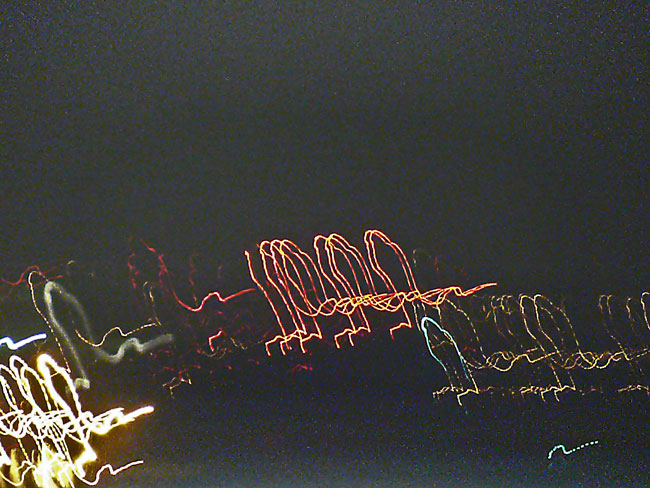 <![endif]-->
I pass through the Buffalo Lackawanna area every few months and I always crane my neck to check the Clipper Wind turbines sited on the shore of Lake Erie at the defunct Bethlehem Steel factory to see if they are all working.
Over the last year all 8 have been operational every time I have passed.
The image above was taken in the middle of the night from the top of the Peace Bridge. There were lots of trucks on the bridge que'd up for US Customs, so they were shaking the bridge. The six light streaks in the center of the image are the red warning lights at the tops of the Clipper turbine towers – the two turbines to the left had their top red lights a bit out of sync – so they don't show.