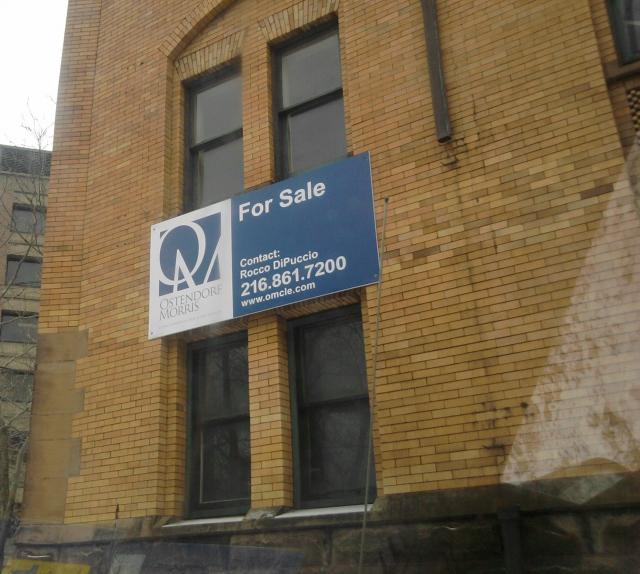 Perhaps when you are done understanding this nightmare of a "GOVERNMENT BASED ECONOMY"... [2]you can help implement real Economic Development while protecting the rights of our public at large!
After years of being ignored...we the citizens of Cuyahoga County and the City of Cleveland demand social justice!!!! [3]We the "QUOTAS" [4] that drive this system and keep you all master planners in business demand disruption of corruption through and through...Desoite countless complaints being filed with the Department of Justice and countless other oversight committees [5]...we have been continually victimized by questionable practices [6]. Meanwhile, our Civil Rights are violated.. [7]while our Councilman deprives us of public participation while planning, using, and allocating our HUD Funds OUTSIDE OF OUR WARD! [8]
There's a National level of civic activism that is fighting for social justice...WE ARE NOT ALONE LOCALLY! [9]Meanwhile, our local leaders make NEW LAWS to protect their own interests while violating the needs of the public again and again... [10] And despite our open requests and demand for answers [11], we are ignored again and again... And when we, the advocates and activists [12], unite under umbrellas [13], we become targets of the regime. When we participate at their levels in the political regime, it's fun to watch the corrupt disperse like oil & water in their forums! But, moreover, don't be associated with one of us or you may face the same retaliatory practices we are familiar with from the politically connected.. [14] Or better yet,those people in power are experts at undermining our citizens by labeling them [15]... But you must really learn about the TRUE ADVOCATES IN OUR COMMUNITY & THE UNDERGROUND WORK THEY DO FOR FREE REGULARLY [16]WITHOUT RESPECT FROM THE HIGHLY PAID SOCIAL WORKERS & ADMINISTRATORS [17]!
DO NOT ALLOW THEM TO DIVIDE & CONQUER US with issues like the "RACE CARD" any longer...We must unite against the regime that likes to keep us dispersed and who prevent us from uniting on the REAL ISSUES AT HARD! [18]
Get Familiar with the MASTER PLANS [19]and 2020 Visions [20]of both the City of Cleveland [21]and Cuyahoga County collectively and also their various neighborhoods before you delve into understanding the reason or rhyme to any of the info below [22]. Without virtually seeing the "OUTLOOK" and "knowing the perimeters"...you'll just never comprehend the "WHY?'s to all the rest of this [23]".... We have a bunch of Wise Guys running and ruining our lives locally.... We are enslaved no matter how hard we fight the 'system'...zip codes, neighborhoods, and pocket neighborhoods have long term objectives that highlight WHY the 'developers' at all levels are violating the residents of our area. ARE YOU AWARE IF YOU ARE INCLUDED IN A MASTER PLAN IN YOUR NEIGHBORHOOD??? [24]
Once you read the $40 Million dollars worth of reasons that they are playing this game with the Landbanks...you'll see why they say it costs over $100,000 to buy, rehab and resell a City of Cleveland home...that entire mathematical equation is a fricken joke...because 80% of Clevelanders cannot afford a typical $100,000 purchase price, plus the inflated taxes, and homeowner's insurance rates (REDLINED in Cleveland and inflated) based on income data from the Census burea...unless of course you are doing that simply to steer out the low income so that they cannot afford to live in our City? (Like Tremont, Detroit Shoreway, Cudell, and Ohio City)... [25] I bet if you gave that SAME $100,000 to a 'FOR PROFIT" real estate investor and also let them have some of these properties for really cheap as you are doing with the landbanks...then you'd actually get 2-4 houses completely rehabbed inside out for the same price as these not for profit developers are alleging will cost MORE than $100,000 to rehab. That is absurd!!!! Who were the CONSULTANTS ON THIS WORK OF ART???? PLEASE, humor all of the rest of our public at large???? Spur some "Competitive bidding structures that empower small business investors to do business with you all!!!! STOP THE WASTE OF GOVERNMENT TAX DOLLARS IN OUR COMMUNITY AT LARGE!!! Quit insulting the public at large with such HOG WASH!!!!! [25] BUT PLEASE BE AWARE OF THE AMERICAN CONS and HOW THE TOP PAID CONTRACTORS PERFORM IN OUR NEIGHBORHOODS AND LEAVE UNFINISHED PROJECTS, FILE FOR BANKRUPTCY AND ENJOY LIVING LARGE AT OUR EXPENSES...I actually recall going knocking on the door to these OUT OF TOWN Contractors back in the day to ask about something or another...only to find the condescending owner/project manager reading a book!!!! [26]
WE ALREADY KNOW HOW THE LOCAL CITY OF CLEVELAND REGIME WORKS REGARDING DISTRIBUTING HUD DOLLARS TO CONTRACTORS... [26]
I am so sick of attorneys who know truths and turn a deaf ear, blind eye, and play dumb to the corruption and violations against the public at large. Your oversight organizations are a joke too... [27] You all are just living large without any care about the people at the bottom of the rung!!! I pray the FBI keeps on working this County and the City of Cleveland until all you rats are exposed and eradicated.... The people deserve better than all this crap! I hope the people rise up and bring you all down collectively! WHERE ARE THE LAWYERS WITH ETHICS? [28] Well,we can see how ROKAKIS Lobbied for our rights to be violated through [29] GLS Capital Cuyahoga Inc aka XSPAND aka Plymouth Park Tax Services LLC aka JPMORGAN Chase aka Bears Stearns [30].... and even paid them $50,000 in consulting fees before awarding them the contracts to buy Tax Certificates in with no competitors... [31]
How can we consistently be deprived of protection of our Constitutional Rights? We are just pawns in the Neighborhood Stabilization Program of our Federal Government which creates thousands of jobs for carpetbagging, overeducated, inexperienced interns to pretend like they are doing some "gentrification" for the low income It's a multi BILLION dollar industry...farming the low income!!! [32]
Moreover, you can see the wasteful spending of our local government when they "DEMO" our properties through this process.. [32]. Or You watch how they redirect responsibility onto out of town investors in an attempt to provide "smoke and cover" to their true operations! [33]
I am a very imperfect, pro se, victim to the Plymouth Park Tax Services LLC, Cuyahoga County Auditor (CORRUPTION), and Cuyahoga County Treasurer and Commissioners (REGIME) actions.....(I could list quite a few other entities from City Inspectors [34] and their intimidation [35], Code Enforcers through Community Development, and City of Cleveland Housing Court [36]issues all the way through City of Cleveland (due process violations) [32]City Council....WOW, what a fricken collusive, unethical, and conspiring bunch of frauds you all have turned out to be!!!!) The sad part is that I am only 1 of the entire populace of residents locally who has the wherewithall to connect these dots to a degree of "HUD FUNDING" beyond the scope of the average citizen who could care less... unless they are hit in the face with the connections and they realize that they have experienced similar scenarios again & again...and then what can they do???? NOTHING! No one in Cleveland or Cuyahoga County wants to "ROCK THE (SINKING) BOAT!" [37]
While my goals were to bring to light the unreal ways that this county has effectuated it's political powers in devastating manners, I find the local court system to be infiltrated far beyond any level that would protect the "GENERAL PUBLIC" from being abused because of the countless backroom deals that keep this little system "IN BUSINESS" at the expense of the low income citizens at all levels. THINGS LIKE THE "NO BID PROCESS..." Needed to be revealed. [38]
The complicity of our County administrators to use us as pawns [39]with WALL STREET CORPORATIONS including DYNEX & JP CHASE MORGAN [40]by selling our asset backed securities to extortionists and then wondering why our community is so devastated is absolutely amazing.... I wonder how many families who bank with Chase [41]actually tried to get a "LOAN" to pay off their property taxes before they were foreclosed upon and were denied assistance...that'd be a survey to be conducted locally...Comical.
WHEN WILL THE NATIONAL INVESTIGATIONS ON ANTITRUST VIOLATIONS RESULT IN LOCAL CONVICTIONS OF THESE COLLUSIVE PARTIES? [42]
Do not allow any more of the Plymouth Park Tax Certificates to have accelerated foreclosures effectuated! [43]
PLEASE STOP THESE FAMILIES FROM LOSING THEIR HOMES!!!! STOP THIS INSANE, PREMEDITATED, UNETHICAL, UNSCRUPULOUS, DENEGRATION OF OUR FAMILIES FROM BEING THROWN OUT OF LIFELONG HOMES! THEY THEMSELVES ARE THE VESTED STAKEHOLDERS FOR ENDURING GENERATIONS OF CORRUPTION AND STAYING DESPITE THE OBVIOUS!! WHILE THEY AUCTION AWAY THE REMNANTS of HOMES collected [44]...we fight these social injustices. But if they can't sell them...they end up Landbanking them and giving Plymouth Park Tax Services RETAIL TAX WRITE OFF VALUES for homes that were not valued (FRAUDULENT APPRAISALS BY AUDITOR [45]) at pennies on the dollars through our wonderful LANDBANK [46]SYSTEM locally. See how this Tsunami of Foreclosures goes... click here. [47]
MEANWHILE, Plymouth Park Tax Services LLC fails to pay its own property taxes, [48] gets Board of Revisions' reductions close to $100 on their properties, and makes millions in profits...What's wrong with this picture that our own county sold us out?
JUDGE JOHN P. O'DONNELL saw these actions as UNCONSTITUTIONAL here in Ohio and he actually protected one entity regarding violations of our 14th Amendment rights...I believe that ORC 5721.33(E) (3) is UNCONSTITUTIONAL all the same...as it deprives an owner of bidding at a tax certificate sale on his very own property...Amusing how owners of Plymouth Park Tax Service LLC aka XSPAND (Defaulted on their own tax bills), and then got to buy up countless tax certificates [49]and then they get to collude with eachother in backroom deals...The only people who are not protected our are most vulnerable...and none of the local "PRO BONO" attorneys will touch this type of case to protect the TRUE RIGHTS of Americans... It's too "LITIGIOUS" and none of them have the "resources" to break it down and fight for the people!
It's just sad that all the citizens cannot afford high class, articulate, well trained lawyers to fight for their rights....and I find it all ugly... Our people couldn't get huge discounts on their taxes, but WALL STREET just came in and gobbled us up by the droves with great big discounts? [50]...Then while they waited for a year, allowing interests to build up, denying citizens of communications so that they could "BUILD UP" their investment with high yielding 18% interest rates and racking up extortionist level collections & administrative fees in addition to all the other fees...I contacted countless agencies about this and was denied help at ALL PLACES...a litigious case or a simple request to disrupt the process, the corruption, and reveal the truths---it meant going against the "REGIME" and no lawyer was willing to risk it all on behalf of the public at large.
LOGICALLY: We had countless folks hired to work at our county...None of them could do collections on behalf of the county--so we sold out the job to Tax Certificate buyers like JP Chase Morgan..>(WHAT THE FLOWER WERE WE PAYING FOR SALARIES FOR ALL YOU INCOMPETENT LABORERS FOR THEN ANYHOW (SO YOU COULD LIVE LARGE---huh????) Then they(PLYMOUTH PARK/CHASE) ran our system...comical... Who protected the public at large and who thought about anyone other then themselves in these transactions that put the little people at the highest levels of risk??? [51]They did this crap on purpose so that they could gobble up land in the zones that have been declared long term development zones under master plans that mean tons of HUD Funding opportunities for players down the road....They did not create laws to protect the land owners...They did however give "GODLY POWERS" to local "TREASURERS".....and so the story goes on and on...
LOOK, LET'S GET REAL....CUYAHOGA COUNTY ITSELF ADAMANTLY IS WORKING TO PROTECT ITSELF FROM CLAIMS ARISING FROM THE HISTORICAL CORRUPTION SCANDALS....BUT WE THE CITIZENS DO HAVE RIGHTS TO RECOURSE. THEY JUST DON'T WANT US TO UNITE...THEY DON'T WANT TO GO BANKRUPT...THEY DO NOT WANT TO BE HELD ACCOUNTABLE...AND MOST IMPORTANTLY...THEY DON'T WANT THE REAL TRUTH TO BE EXPOSED TO THE PUBLIC AT LARGE. [52]..THUS AGAIN & AGAIN, THEY WORK THEIR UNDERHANDED DEALINGS OF POWERFUL SITUATIONS TO STEP ALL OVER THE ACTUAL RIGHTS OF THE (quotas) LITTLE PEOPLE WHO KEEP THEM LIVING WELL!!!! [53]We paid for services that were fraudulently effectuated...they defrauded anyone who ever paid taxes in Cuyahoga County!!! HELLO!!!
MAY GOD BLESS EVERY SINGLE CULPABLE PLAYER IN THIS REGIME.... JUDGES, CLERKS, LAWYERS, ADMINISTRATORS, CONTRACTORS, AND ANYONE ELSE WHO KNOWINGLY, UNETHICALLY, AND UNDERHANDEDLY HAS PLAYED A PART IN THIS NIGHTMARE THAT HAS DECIMATED OUR LOCAL POPULACE.... [54]
I STRONGLY ENCOURAGE ANYONE WHO HAS HAD ANY DEALINGS WITH PLYMOUTH PARK TAX SERVICES LLC, XSPAND, GLS CAPITAL-CUYAHOGA OR ANY OTHER TAX CERTIFICATE ISSUES THAT YOU FEEL WERE UNSCRUPULOUS TO CONTACT SOME OF OUR LOCAL INVESTIGATORS TO REDRESS YOUR RIGHTS THAT HAVE BEEN VIOLATED....
It's time to filter through the local multi billion dollar NOT FOR PROFIT lists of redundant organizations vying for those funds... [55]which afford illustrious benefit packages for the administrators...what a joke!
How much STOCK does anyone who works for the County have vested with J.P. Morgan Chase???? I'd love to see their PORTFOLIOS!!! Rokakis???
REFERENCES:
5) Other cases that have been lost on the internet once revealed regarding failures by the CITY OF CLEVELAND in the land grab include an 8th District Court of Appeals case in April 2010. 20100726198 20100506715
PLAYERS: James Rokakis [56], FRANK RUSSO [57], County Commissioners (1996-2010), [58]Former Assistant County Prosecutor William J. Day [59](worked for GLS Capital-Cuyahoga Inc.), Plymouth Park Tax Services LLC, XSPAND INC., James Florio [48] and the Florio family [60] (Chris Florio [60]), EGIL APELIS or CT Corporate Systems or John Garzone, [38] Cleveland Bar Association (S), Cuyahoga County Employees, any/all HUD Funded Planners & Subsidiaries who were working to effectuate "MASTER PLANS" (CSU, CDC's, City Council) [61], Gus Frangos, Landbanks, Legal Aid Society and many more... judges, lawyers, title insurance companies, title companies, banks, and anyone with an ounce of oversight who failed the public at large by providing protective measures including the Board of Revisions. Oh, and please do not miss the Cleveland Clinic Empowerment Zone development.... [41] Let's not forget OPTIMA FINANCIAL, LLC. [38]
In other States, the corruption with Xspand aka Plymouth Park has been revealed, but why not in Cuyahoga County?
See the MONTGOMERY COUNTY, PENNSYLVANIA issues with Plymouth Park Tax Services...click here. [62]PROTESTORS OF PLYMOUTH PARK TAX SERVICES IN CUYAHOGA COUNTY AND ALL OF THEIR SUBSIDIARIES: Mayor of East Cleveland, Ohio [63], Blogger "Whileuratit" from Cleveland.com [64] and Jar65 from Cleveland.com [60]
MRS claims Xspand—plus other people and companies—engaged in unfair competition; this includes secret communications between Xspand personnel and these two MontCo commissioners. MRS produces evidence that their leak of private, internal data undermined the public trust, is illegal, and allowed a lucrative contract to be steered to the favored, politically-connected Xspand. [62]
VICTIM CASES: [65] FRANK Giglio [66], Black Friday [67], Multiple other victims [68], Ali Family [69], and every citizen of Cuyahoga County at large! Or check out the list of Xspand tax certificate holdings in Cuyahoga County here... [70]
THEN THERE ARE THOSE WHO ARE "CONNECTED" and who are not made a target of a formal tax foreclosure or Tax certificate sale even when they owe YEARS in back taxes...like Ronald Courey, Jr. You know that the leaders get to "PICK & CHOOSE" who gets sold at auction, right? How many "Connected" folks avoided this nightmare in Cuyahoga County and what made them special? That's SELECTIVE PROSECUTION, isn't it? I mean-doesn't that show absolute social injustice when certain folks are prosecuted and others are not? Maybe it's just UNEQUAL RIGHTS OR SOMETHING? Can someone explain to me the thought process here about why some folks got picked and others did not???? [69]
And ater all is said and done...the only SAFEGUARD [71] in town is the company that sends unscrupulous contractors out with a list of addresses of homes to "SECURE" during the foreclosue process. It's supposed to be to protect the interests of the lender..but they end up robbing the homeowners again and again. They violate all safeguard measures without any accountability. Countless victims of this "safeguard" industry have come forward to date... [72] Known for their "CRIMINAL TRESPASSING IN 'OCCUPIED' HOMES', Safeguard [73]enjoys great profits from their business. Moreover, Safeguard's long list of complaints by their victims is endless [74]. Or simply view the RIPOFF REPORT ABOUT SAFEGUARD.... [75]But of course, Who will be our SAFEGUARD against Safeguard properties? Some places are having non judicial foreclosures swoop in and securing properties only 45 days delinquent! [76] Ask victims of Safeguard like Helen Wood how they do business. [77]Watch out because after all is said and done...one of these demolition contractors that are not licensed to do business in the State of Ohio anymore might be the company who shows up to the wrong address to demo your home without any way of stopping them! [78]
But be extremely careful, because if you piss off the wrong "person in power"...you might end up being accused of anything from Arson to bombings...because you began to "QUESTION" these alleged leaders and interrogate them about their unethical, unaccountable, and highly "suspicious" ways of effectuating and disributing funding and getting properties "dealt" with that laid in your track of development....As the leaders "WAG THE DOG" with you as a pawn...they get even closer to accomplishing their mission and looking like "HEROES!" wow......but you'll miss the boat because in your powerless position-you'll end up in prison just long enough for them to effectuate their master plans... [33] If you are in the lane of their "LAND SPECULATION" then you will be sent through the ringer like Frank Giglio while they effectuate their development plans... [79]
Love how the local "ORGANIZATIONS" always come out smelling like roses!
Yet, they just got a little out of control in their actions and there's so many victims crawling out of the woodwork allowing their stories to be shared---that this "REGIME" of RICO infested JERKS need to start looking for places to RUN! Heck, where could we go for help locally over the past 40 years, to County Sheriff Gerald McFaul or his regime??? (Sorry, needed some humor!) [80]But of course, the former Sheriff was simply 'slapped on the wrist for his crimes [81]!' Corruption herein has been going on for generations at levels far beyond the average person's capacity of intake...heck, it has become 'A WAY OF LIFE' for the players and their generations of children and pay to play pals...
These are yet more links...here [41] here [60] here [48] here [68] here [69] And then see here [65]...from a world class investigator into this consuming subject matter regarding everything from BLIGHT in the CITY OF CLEVELAND [82]to endearing friendships she has shared [83]with the People in our community at large.... I salute her for all of her comprehensive efforts to protect the public at large from this entire nightmare! She is one of the few people who get it all in our community at large because she's been walking alongside picking up the pieces and trying to help whoever she can along the way! God Bless her tireless efforts, her compassion, her love for her fellow people, and for standing up to fight against this entire corrupt regime even though others have fallen on this crusade to provide social justice!!! I dedicate this blog to LILY MILLER for all of her priceless work, investigations, and social service coordination for the countless victims of our local government's effectuations! [84](You must sign up to be a "member" (free) of RealNEO.us in order to see this last link..but it's worth the experience and sharing you will gain to participate in this public forum!) I also send a shout out of gratitude to all of the FBI, [85] investigators, whistleblowers, and ethical folks who fight for social justice daily!!! IF all of this above has been too "MIND BOGGLING" then please feel free to enjoy some of these jokes to lighten up your day! [86]
OHIO REVISED CODE Chapters 5719, 5721, 321, 323, 1724, 319, 5715, 5713....
Chaper 5721 [87]
5719.04 [88], 5721.03 [89], and 5721.31 [90] 323.01 [91] 321.24 [92] Chapter 1724 319.28 [93], 5715.19 [94], 5715.27 [95], 5721.011 [96], 323.31 [97], 323.25 [98], sections 323.65 [99], to 323.79 [100], 5713.04 [101], 5713.05 [102],
Since Cuyahoga County is SELF INSURED, should we file a claim against them? [103]
Should we all file MORAL CLAIMS AGAINST THE CITY OF CLEVELAND and CUYAHOGA COUNTY? [104]
Cases:
1) PARK VIEW FEDERAL SAVINGS BANK VS STONEY RUN COMMUNITY, LTD., CASE NO. CV 09 713414 [105]
2) Dollar Bank, Federal Savings Bank v. Goldstein et al [106]
3) Plymouth Park Tax Services Vs National Apartment Complex [107]
4) PLYMOUTH PARK TAX SERVICES [108]vs. BETH SAYLER, ET AL. [108]DEFENDANTS-APPELLANTS [108]