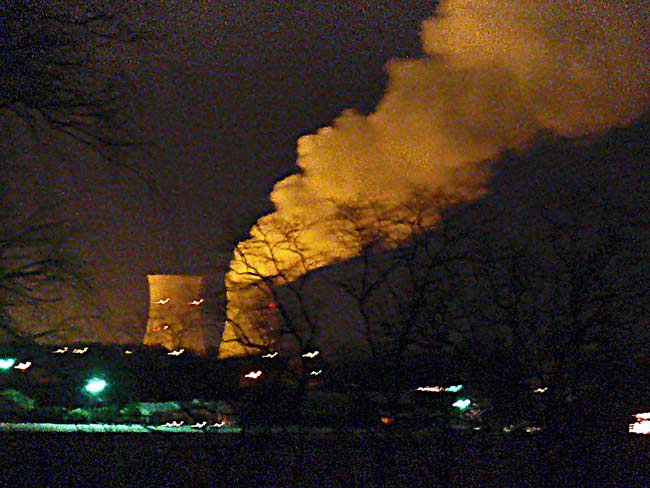 Image - Perry, Ohio First Energy
My Dad had that expression: "When things get bad, they get worse."
I remember he used it when he was discouraged or tired.
But he provided examples related to his farming operation. So, if there was a drought, and the orchard began to wither, he would point out that certain trees which were suffering from a virus would croak. The bad was the drought, and the worse was the death of the tree. Stress and strain. pushing the limits. Cascade effect.
This is precisely what we are observing in Japan.
The earthquake was the bad. The tsunami the worse. and then the problems cascaded.
Can you imagine being a worker at the power plant being aware that your life is absolutely on the line but trying and hoping to resolve the problem to save hundreds of thousands of other people the radiation contamination?
This situation is a perfect example of why we can't have nuclear power. We can never prepare for cascade effect....we think we can....but we are wrong.
I hope this works out. Japan has already been the only place nuked in war, they don't need this experience. In a weird way I wish I was there at the reactor working on the problem. I think I could get those Diesel standby generators running again. I would give it hell! When it comes to making equipment run...I have never taken NO for an answer.
wikipedia has the most complete and up-to-the-minute information regarding this sitation [1]. Jimmy W - your on the fly encyclopedia is an honor to humanity.