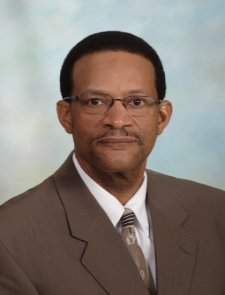 From the Metro Desk of the DeterminerWeekly.Com and the Kathy Wray Coleman Online News Blog.Com (www.kathywraycolemanonlinenewsblog.com [2] and www.determinerweekly.com [3])
Dear Cleveland FBI:
This is to request an investigation of Cleveland Municipal Clerk of Court Earl B. Turner for documented malfeasance and possible constitutional infractions against Blacks and women subjected to malicious prosecutions by the predominantly Black city of Cleveland at the hands of White male Cleveland Law Director Robert Triozzi, who usurps the role of Cleveland Chief Prosecutor Victor Perez to do this.
Previously I provided you with case docket data that reveals tampering with records and other questionable activity by Turner. The data as to Turner's actions are again as follows:
-Documenting dates of case filings passed the due date to illegally denote lateness in criminal cases to hurt appeals of criminal convictions when such deadlines pertain to requests for extensions to file motions for new trials and dismissals of cases where Turner knows that on appeal it is important for a party to t o show that an extension request is timely.
-Refiling motions filed on behalf of criminal defendants when prosecutors fail to timely respond within the 10 day deadline to assist the prosecution to the detriment of criminal defendants, a disproportionate number of whom are Black.
-Literally falsifying online case docket data and falsely denoting criminal convictions of Blacks and women in the Cleveland Municipal Court to defame them for politicians of the city of Cleveland and to harass them with intentional infliction of emotional distress.
-Ignoring the Local Rules of the Cleveland Municipal Court as to the requirement for the clerk to schedule a bond forfeiture hearing before revoking a bond and issuing a warrant and upon reinstatement lying saying it is a personal bond to steal the moneys put up for the bond with the help of recently appointed Cleveland Municipal Court Judge Lynn McLaughlin-Murray
-Placing holds on car license registrations for city camera tickets for alleged speeding when state law allows it only for parking tickets in excess of three.
Turner is a Black man and a detriment to the Black community and others. Please initiate an immediate investigation of him, and have him prosecuted for documented tampering with court records and online case docket data, not to mention the civil infraction of potential defamation of character in publicly lying on the online criminal case docket and saying people have criminal convictions that they have been acquitted of.
I would at your request be glad to sign an affidavit and again submit data that confirms the aforementioned. I have been threatened and fear both McLaughlin-Murray and Turner. However, I find it more important that the FBI intervenes for the betterment of Black women and others, and in the interest of justice. The data relative to Turner's malfeasance speaks for itself.
Kathy Wray Coleman, the Imperial Women