March 24, 2011: MSNBC reported - Medical marijuana becoming blockbuster drug... Annual sales near $2 billion and rising in states with tolerant laws: [1]
Medical marijuana is now a $1.7 billion market, according to a report released Wednesday by See Change Strategy, an independent financial analysis firm that specializes in new and unique markets. The figure represents estimated sales of marijuana through dispensaries in states with medical marijuana laws. It is the first time a definitive dollar figure has been given to the emerging medical cannabis industry.

To put that number in perspective, sales of medical marijuana rival annual revenue generated by Viagra, a $1.9 billion business for Pfizer.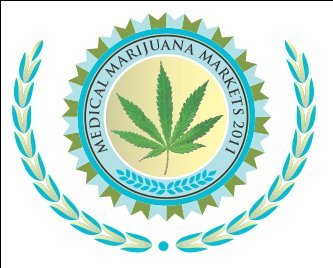 From the free Executive Summary of the See Change Strategy Report - THE STATE OF THE MEDICAL MARIJUANA MARKETS 2011 [2]
A national market for medical marijuana is worth $1.7 billion in 2011 and could reach $8.9 billion in five years.
Two states, California and Colorado, dominate this nascent industry, combining to represent 92% of the wholesale and retail sales across the country. California enjoys the largest market size at $1.3 billion, while Colorado hosts the fastest growing and most business-friendly market.
Nine other states and the District of Columbia with medical marijuana laws have or are forming active markets. Arizona, Michigan and Washington are particularly well-positioned as the industry matures in the next few years.
There are 24.8 million potential patients eligible for medical marijuana under current state laws.
Medical marijuana businesses face significant challenges including unfavorable tax status and downward pricing pressure but can expect high growth driven by rising new patient adoption.
State regulations and federal policy uncertainty are the largest determinants of market activity and investment around the country.
The black market for marijuana has thrived with an annual market size estimated at $18 billion.
From the conclusion of the Executive Summary of this report:
The growing acceptance of medical marijuana is providing business operators and investors with unprecedented opportunities. See Change expect these markets to enjoy 99% growth in the next five years just in existing markets, with more than 20 potential new markets opening. However, investment and business development will continue to be dampened until the federal government definitively changes its position on the legality of medical marijuana.

Demand for marijuana has produced a number of business opportunities. Wholesale marijuana cultivation and retail distribution are the primary business opportunities. Other entrepreneurs are providing marijuana infused products including edibles, tinctures and salves. Development and sales of smoking and non-smoking paraphernalia for consumption are on the rise. Less obvious but significant business opportunities have emerged in ancillary businesses including software development, insurance products, hydroponic equipment, security services, editorial products, advertising and real estate, to name a few. Businesses face significant risk and hurdles. The possession and distribution of marijuana remains illegal under federal law. Many businesses operate with the ever-present risk of being shut down or experiencing a property seizure without notice. Many businesses cannot make standard deductions for business expenses and have difficulty securing standard banking and financial services. The industry suffers from inadequate capital investments, lack of experienced executives and operators, changing local regulations and interactions with illegal marijuana markets.
At about 1/3 the population of California, Ohio should expect legal medical marijuana sales to patients within Ohio to exceed $400 million per year, in the early establishment of the local industry, and expect Ohio sales of MMJ products to exceed $1 billion within three years, as soon as we legalize MMJ in Ohio.
In the mean time, illegal sales of marijuana in Ohio are certainly $ billions per year - most of that marijuana imported from outside Ohio - representing lost revenue opportunity for Ohio - and the cost to Ohio taxpayers for arrest, prosecution and imprisonment of medical marijuana patients, recreational users, and those supporting their supply chain in Ohio is certainly in the $ billions, as well.
The direct and indirect economic benefits to the state of Ohio, in tax revenues from legalizing the medical marijuana industries in Ohio, could easily exceed $1 billion per year... especially if Ohio pursues opportunities to be the brightest greenest state of Earth, and grows medical marijuana and produces medical products from that medical marijuana for the world. That would offer Ohio $10s billions in opportunity, currently not even in our economic pipe dreams.
Time for the leadership of Ohio to have the brightest, greenest dreams for the people and state of Ohio.
From When I met with my counsel about legalizing cannabis in Ohio, I explained I never bring up a problem without a solution [3]:
Most important to my proposal for Northeast Ohio is building the world's largest and primary medicinal marijuana growing and processing facility on the current Mittal site in the Flats of Cleveland, to create the wealth necessary to correct our environmental injustice here.

We are the only city in America with a combination steel processing facility in the heart of our community and it is killing our citizens and economy - that must go.

An 80+ acre medicinal marijuana growing facility will grow up to $8 billion in product for the United States government and global medical and industrial applications, including for the pharmaceutical and food and beverages industries, which will certainly consume that level of product.

An $8 billion new economy - not including taxes and related incomes of 10,000s of employees - will allow the community to literally buy-out the entire Mittal Cleveland Works operation - at over 1,000 acres of toxic superfund brownfields, I'd estimate the value at under $1 billion - and relocate any useful steelmaking facilities to a place they are safer and more environmentally intelligent to operate - or scrap them - and rededicate the flats to an urban Eden.

With less than 10% of the site being dedicated to greenhouses and related facilities, the community will gain over 1,000 acres of land for smart redevelopment and for public access and use - including opening up and truly remediating much of the Cuyahoga River now polluted by Mittal. Without Mittal, there will be no heavy ship traffic deep up the river, and the river may truly be saved for a better future for the region.

Of course, most important, our proposal eliminates all the harmful air pollution and death Mittal causes, making it safe living around there for the first time since the late 1800s.
Some final thoughts on moving Ohio to the brightest, greenest state, from MSNBC Reporting on this See Change report:
The See Change study says investment and business development will be dampened unless the federal government alters its 74-year prohibition on cannabis and its 41-year war on drugs.

"Frankly, the uncertainty of the regulatory landscape has been a deterrent to attracting investors," Dayton said. "But investors understand uncertainty. They understand risk. But investors demand metrics. This report is a big win for investors."

According to the ArcView Group, there is currently about $1 billion worth of opportunity for ancillary businesses serving retailers. This includes everything from testing labs to insurance companies to software developers.

"We're witnessing the beginnings of a legal business ecosystem around marijuana," Rose, the author of the study, said.

More information: State of the Medical Marijuana Markets 2011 [2]