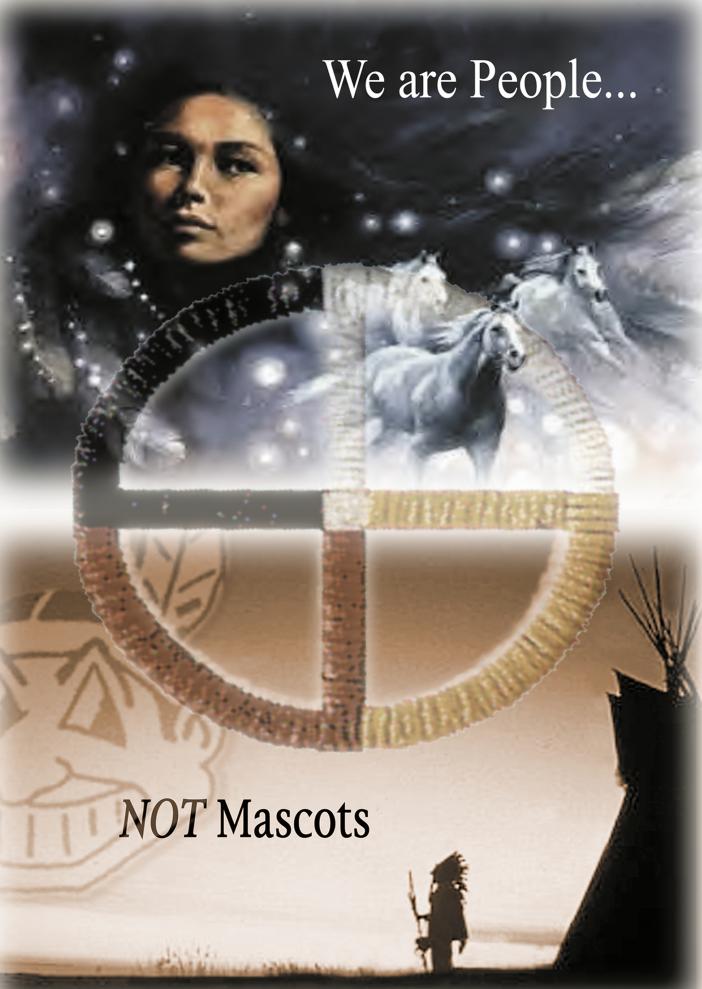 Join the American Indian community, our supporters, and the
Cleveland American Indian Movement
in the on-going fight against racism in Cleveland.
Opening Day Silent Demonstration
April 1st 2011 — 1:00PM
"Progressive" Field, Cleveland
E. 9th Street Gate C
100 ft. North of the Bob Feller Statue on the Grass Area
Our struggle for basic Dignity and Human Rights in Cleveland has
been on-going since 1972, when we filed a lawsuit on behalf of
American Indians against Cleveland Baseball for libel and slander
from its team name and logo. Since 1973, Cleveland A.I.M. has
repeatedly objected to degrading, racist depictions of Native people
by Cleveland Baseball by demonstrating at every Opening Day.
This year we hope you will join us!
Together we will send the message that racism has no place in our city.