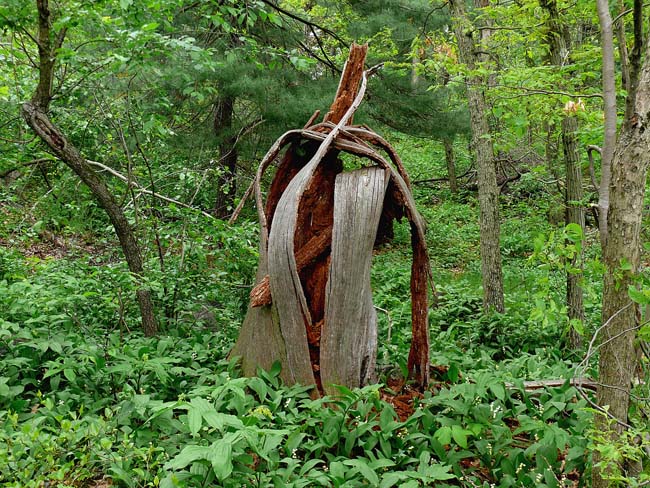 During a winter hike I stumbled upon this spectacularly decomposed tree trunk. Beautiful curves created by the still intact surface wood while the warm red core of the tree provided soft contrast. This work must have taken a century or more...
I got back into the same woods a few weeks ago with my camera.
Do you think Henry Moore [1] does sculpturual curves with any more grace?
Links:
[1] http://www.google.com/search?q=henry+moore&hl=en&prmd=ivnso&tbm=isch&tbo=u&source=univ&sa=X&ei=cHX1TYj2O4iksQP59pjTCw&ved=0CDQQsAQ&biw=1080&bih=589
[2] http://li326-157.members.linode.com/system/files/Sculpture_from_a_century_of_natural_decay_P1500517.jpg