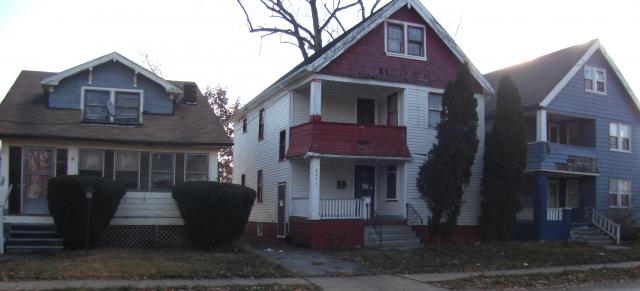 J.P Morgan Chase and it's subsidaries, Plymouth Park Tax Services and Xspand, recently admitted their guilt [2]in rigging delinquent property tax liens in 33 states- including Ohio.
JPMorgan Chase [3] & Co. has agreed to pay $211 million after admitting one of its divisions rigged dozens of bidding competitions to win business from state and local governments.
Our local government in Cuyahoga County made the bid rigging process very simple for Plymouth Park Tax Services. The NO BID contract was handed to Plymouth Park Tax Services, along with a $50,000 grant to "study" delinquent property tax liens in Cuyahoga County. (full story here [4])
Plymouth Park Tax Services victimized tens of thousands of people in Cuyahoga County by charging 18% interest and numerous fees to release the liens.
Hundreds of properties stolen. Neighborhoods blighted. Victims made homeless.
And after Plymouth Park Tax Services foreclosed and obtained ownership of nearly 100 properties in Cuyahoga County, they DID NOT pay their own property taxes.
llymiller [at] yahoo [dot] com
(216) 386-6546
* My blogs expressing my Freedom of Speech Rights, especially on matters of public concern, are my opinion and not the opinion of my friends, family or employer*
*** UPDATE ***
If you owned a house in New Jersey, Maryland, Illinois, Ohio, DC or Florida and had a property tax lien foreclosure initiated by Plymouth Park Tax Services, you can fight back.
Plymouth Park Tax services was also known as Xspand, affliates of J.P. Morgan Chase.
Additionally, of interest are victims that have actually lost their homes due to property tax liens - especially house that were owned for decades with considerable equity.