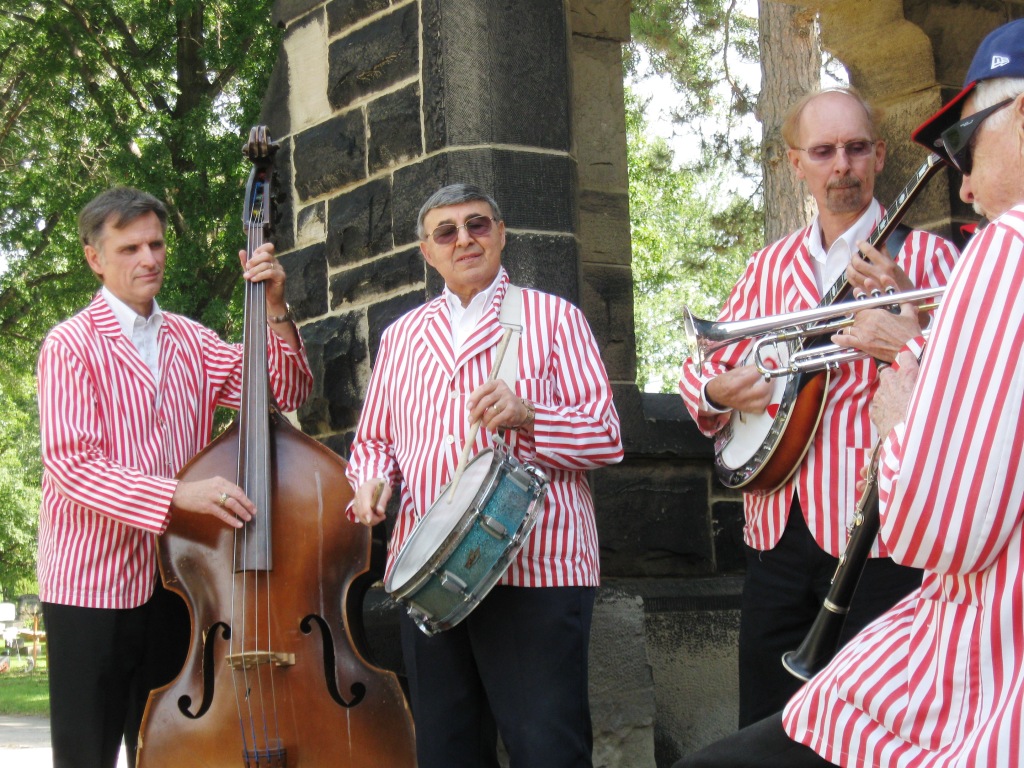 A beautiful day in the Brooklyn Centre [1] neighborhood of Cleveland. Thank you to all of the wonderful folks who put together a tribute to three of the greats buried at Riverside Cemetery: Robert Lockwood Jr., Roberto Ocasio and Robert "Skeets" Ross.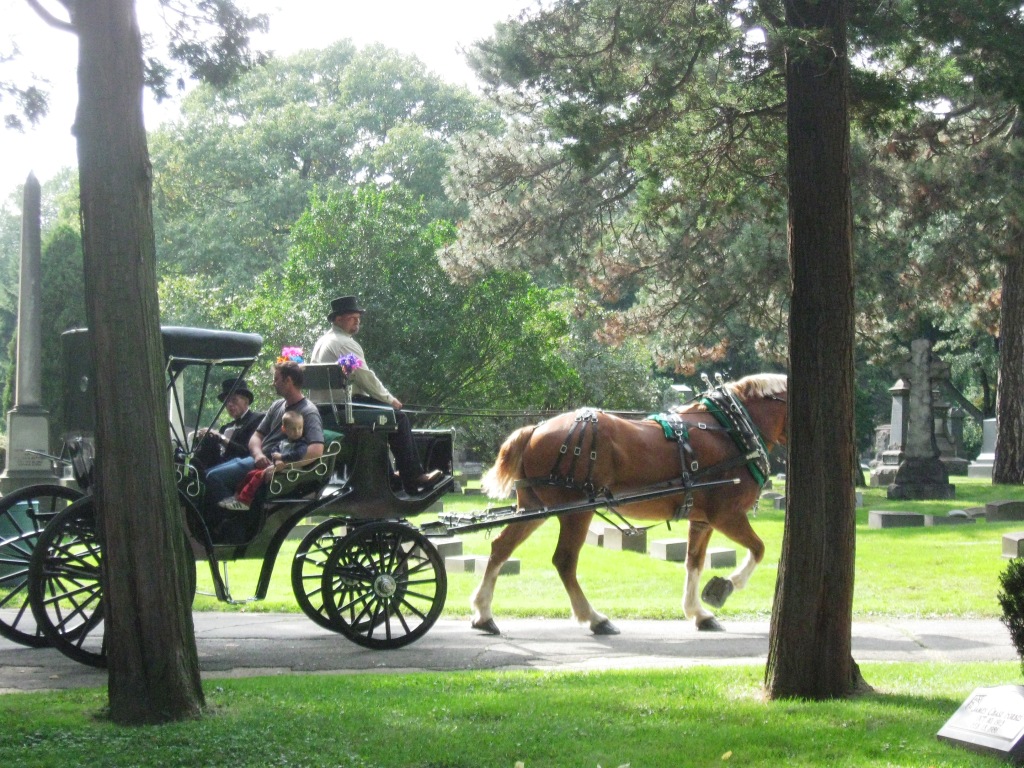 From the program:
The Riverside Cemetery Association and Foundation would like to thank the following people for helping to make today's tribute to some of our music legends possible:
The Honorable Judge Ray Pianka
Charles and Helen Brown Foundation
Cleveland Councilman Jay Westbrook
Leonard DiCosimo, President Cleveland Federation of Musicians Local #4
The Mike Jacobs Quintet
Bev Montie-The Roberto Ocasio Foundation
Jim Szabo-WRUW 91.1
Rich Barton

Robert "Skeets" Ross
Born on January 15, 1926 in Chattanooga TN, Robert was a Korean War Veteran, a member of the Cleveland Federation of Musicians Local #4 and of the Northeast Ohio Jazz Society. He was a regularly featured pianist for Keep Vintage Jazz Alive. "Skeets" was widely known for over 60 years as an extraordinarily talent and incredibly gifted jazz pianist, entertainer and music aficionado. He passed away on February 9, 2011, was cremated, and his final resting place is beside his beloved wife A. J. in Section 12; Row 81; Grave 2.
Robert Lockwood Jr.
Born on March 27, 1915 in Arkansas, Robert was considered to be one of the last surviving roots bluesmen of the twentith century. He learned guitar at age 11 and had his first recordings in 1941. He played from Mephis, to St. Louis, to Chicago, and ultimately to Cleveland. See www.robertlockwood.com [2] for more of Robert Lockwood's legendary achievements. He passed away on Novemeber 21, 2006 and is laid to rest in Section 25: Lot 200; Grave 1.
Roberto Ocasio
Born on January 9, 1955 in New York City, he truly became one of Cleveland's own. He was proficient on eight instruments and was well-known for his piano expertise and orginal compositions made popular by his band, the Roberto Ocasio Latin Jazz Project. Roberto began playing at age 10 and at age 12 played for Vice President Humbert Humphrey's presidential campaign. For more information on the life and career of Roberto Ocasio, please visit http://www.robertoocasiofoundation.org/ [3]. He passed away on January 31, 2004 and is laid to rest in Section 30; Lot 329; Grave 1.