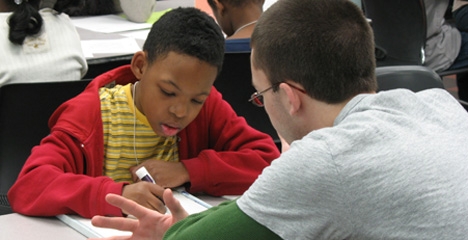 Help a child succeed!
Be a tutor in The Saturday Tutoring Program's 23rd year of providing free tutoring for students in grades 1-12 from school districts throughout Greater Cleveland.
Attend free orientation session for new and experienced tutors: Saturday, September 8th, 10 a.m.-noon, The Church of the Covenant (11205 Euclid Avenue) in University Circle, across the street from University Hospitals.
Volunteer any Saturday that fits your schedule, from September 15 to November 17, 10 a.m.–12:00 p.m. at The Church of the Covenant. Materials, training, supervision, and free parking are provided.
E-mail SaturdayTutoring [at] gmail [dot] com, or call 216-421-0482 x281.
The Church of the Covenant
11205 Euclid Avenue in University Circle, across Euclid Ave from UH
Cleveland
,
OH
44106
United States