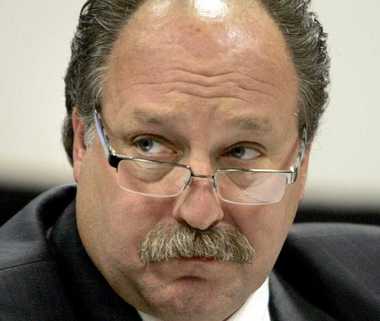 Corruption is King in Cuyahoga!
Bob Peto, image above (from DIRTY DEALER) [1]
Knowing that just about every goverment agency in Cuyahoga is corrupt - the sollution for the future is to do what? Increase their budgets with a new, bigger tax levy like Issue 108?
No.
Starve all the corrupt beauracracies in NEO. Deny them your money.
Mr. Peto had dealings with Nicholas DelBrocco, an investment broker in Providence, R.I.
Starwood Wasserman, the general contractor who got the job to build the parking garage at University Square [2] was from R.I. The Port Authority provided over 40 million dollars in bonding for the empty, falling down, parking garage. (BTW, we taxpayers in Cuyahoga County own that garage, and the land under neith it too!
Feds, is this just coincidence?
VOTE NO ON TAX INCREASE LEVY ISSUE 108
DROP ANCHOR ON CORRUPTION IN CUYAHOGA COUNTY