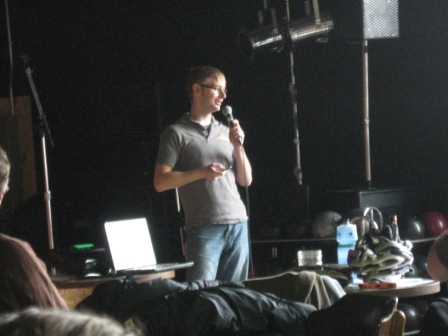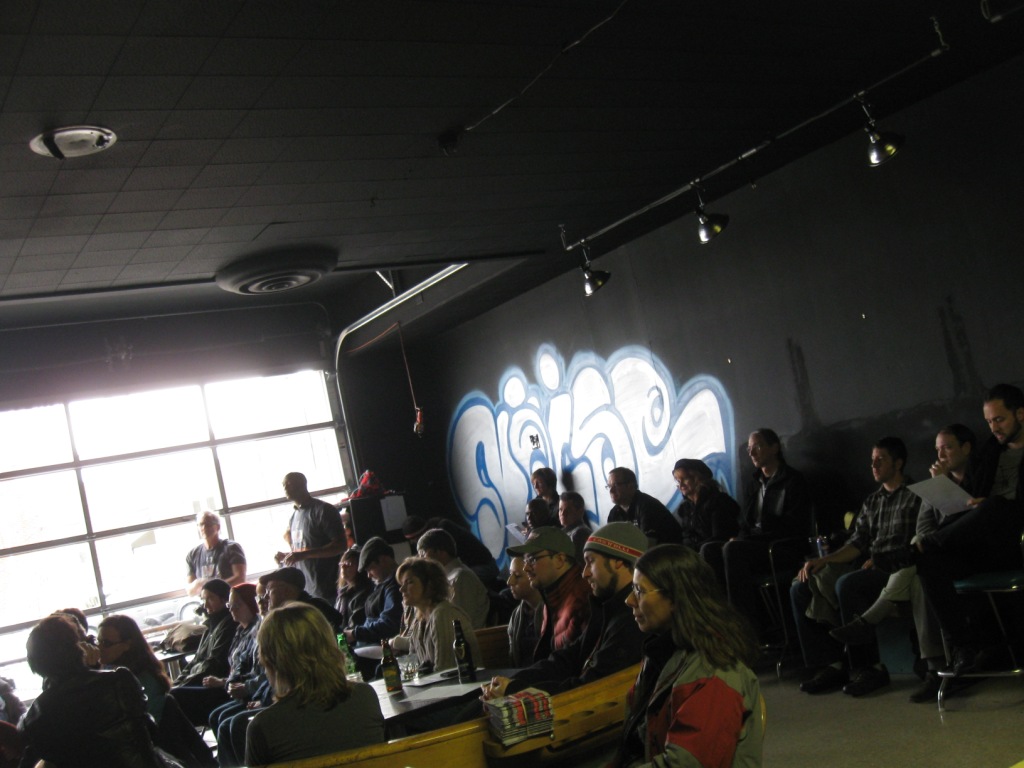 The bike advocacy group Bike Cleveland [1] met for their first annual meeting at Mahall's in Lakewood's Birdtown neighborhood. One hundred plus members crowded the room today and 330 have signed up in this inaugural year of the organization. Bike Cleveland's Director Jacob VanSickle outlined some of the highlights from this first year:

Funded with $126,000 grant from the George Gund Foundation with mission to support cyclists aged 8-to-80
$78,000 expended in first year with $48,000 balance and many grants in process and successful campaign to receive marketing assistance from Dix and Eaton
Monthly events and bike challenges w/other cities like Pittsburgh
Passed bike ordinances in Cleveland and introducing additional in other municipalities
Campaigned for bike accomodations for Lorain Carnegie bridge
Funded and constructed bike corral parking in Ohio City
Extensive coverage of growing bike community in the media w/42 articles and greater community leverage for cycling
Projects planned for 2013 include:
Additional bike parking w/corrals planned for Tremont, Detroit-Shoreway, St. Clair-Superior and an another location to be determined (most likely Collinwood)
Bike sharing study w/City of Cleveland, RTA and NOACA
Major open street project planned for West Shoreway (to be closed for bikes) in August 2013
Typology project with City of Cleveland to identify priority streets for bike travel
Detroit Ave. bike way project slated for roll-out in May 2013
Six Bike-to-Work events and continued support of Critical Mass events
Mobile Encounters project -including Payne and Lorain for complete green street

Best part of this organization and today's meeting?? The location for today's event--plan your next get together at Mahall's Lanes. [2]The space is beautiful and fun for the family including two bowling alleys, bar and great food, which today included vegan tacos and portobello burgers.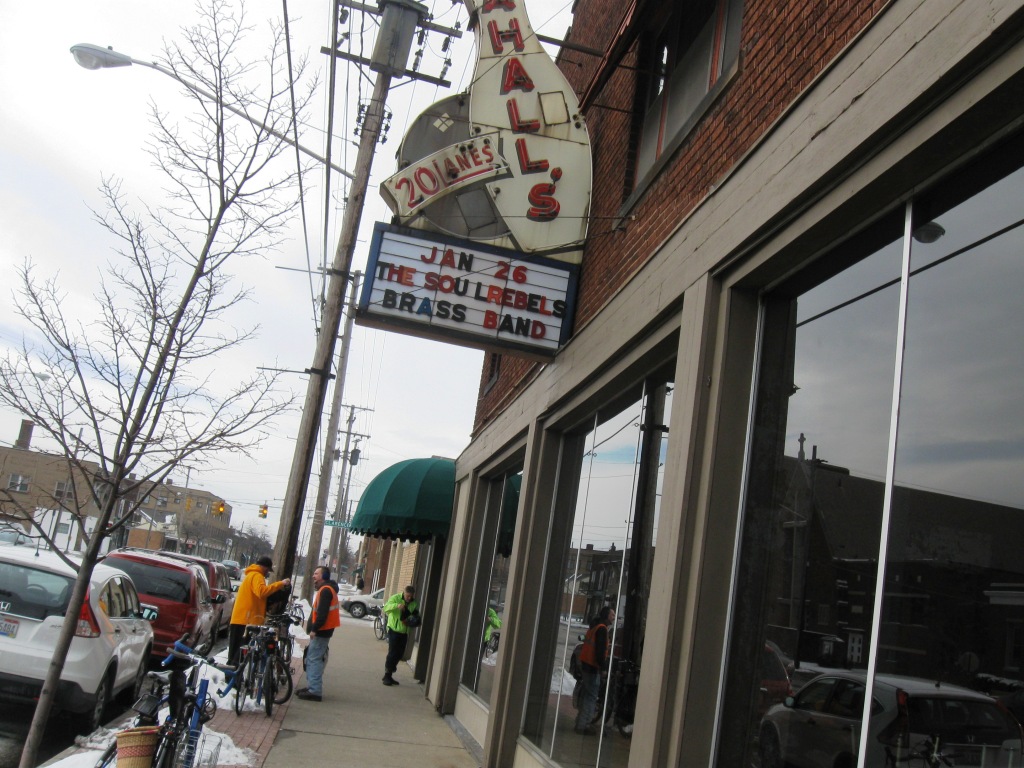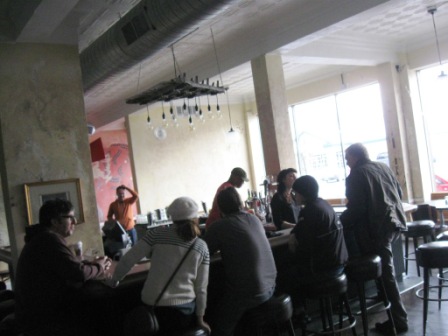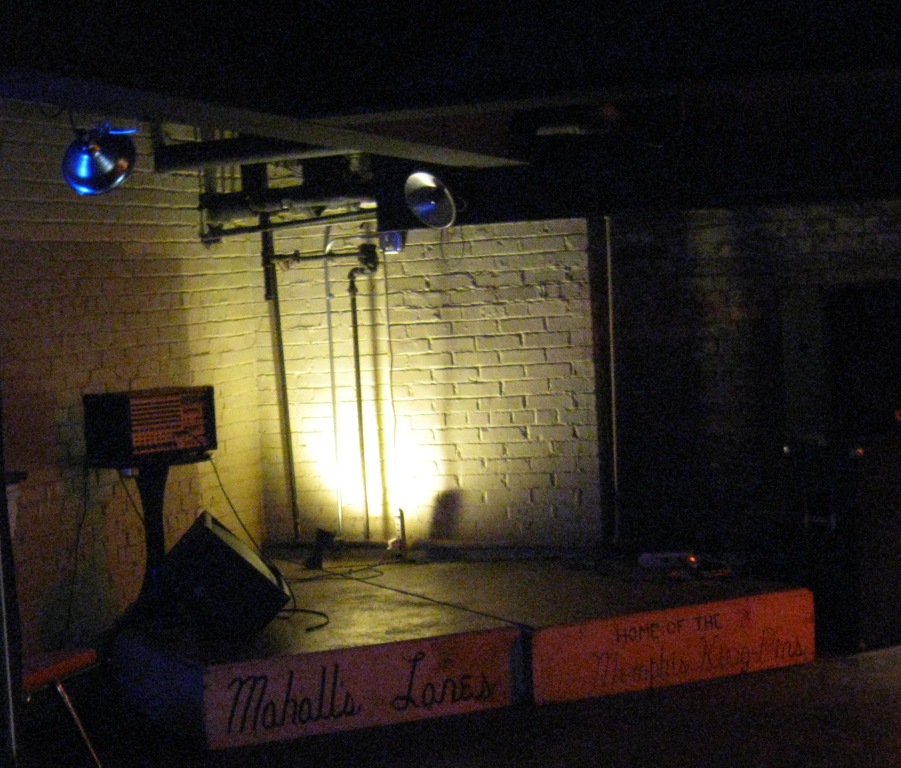 Links:
[1] http://bikecleveland.org/board-of-directors/
[2] http://mahalls20lanes.com/?page_id=57
[3] http://li326-157.members.linode.com/system/files/bikecle_001.jpg
[4] http://li326-157.members.linode.com/system/files/bikecle_002.jpg
[5] http://li326-157.members.linode.com/system/files/bikecle_003.jpg
[6] http://li326-157.members.linode.com/system/files/bikecle_004.jpg
[7] http://li326-157.members.linode.com/system/files/bikecle_005.jpg
[8] http://li326-157.members.linode.com/system/files/bikecle_006.jpg
[9] http://li326-157.members.linode.com/system/files/bikecle_007.jpg
[10] http://li326-157.members.linode.com/system/files/bikecle_010.jpg
[11] http://li326-157.members.linode.com/system/files/bikecle_011.jpg
[12] http://li326-157.members.linode.com/system/files/bikecle_013.jpg
[13] http://li326-157.members.linode.com/system/files/bikecle_014.jpg
[14] http://li326-157.members.linode.com/system/files/BikeCLE2015_021.JPG
[15] http://li326-157.members.linode.com/system/files/BikeCLE2015_001.JPG
[16] http://li326-157.members.linode.com/system/files/BikeCLE2015_002.JPG
[17] http://li326-157.members.linode.com/system/files/BikeCLE2015_003.JPG
[18] http://li326-157.members.linode.com/system/files/BikeCLE2015_004.JPG
[19] http://li326-157.members.linode.com/system/files/BikeCLE2015_014.JPG