Although my apartment is furnished, I still need some furniture. I can't afford the furniture in many shops, "antiques". But I was walking down the street the other day and saw beautiful furniture inside.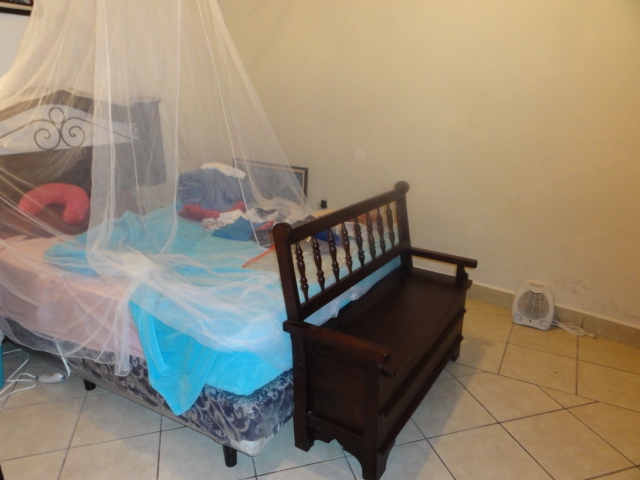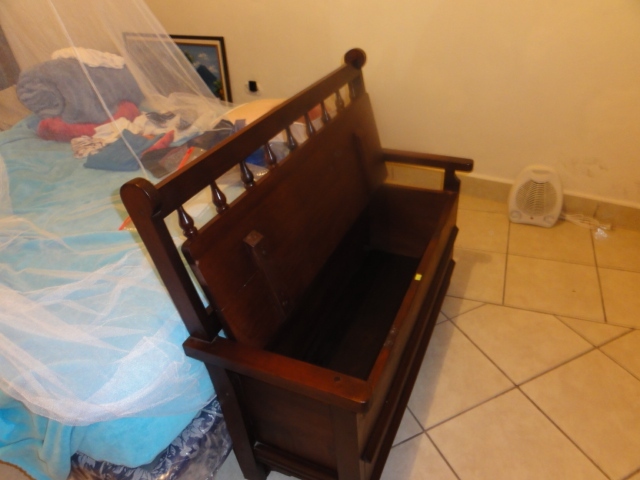 I went in and saw a nice bench, with a seat that lifts up, so that I can store things underneath. I also showed the carpenter a picture of a coffee table I would like made and was told it could be made for me within a month. When my Guatemalan friend came with me to translate, the price had dropped to around $150.
I will move a plastic tier of shelving that had held my tee shirts to the kitchen, where I have only two shelves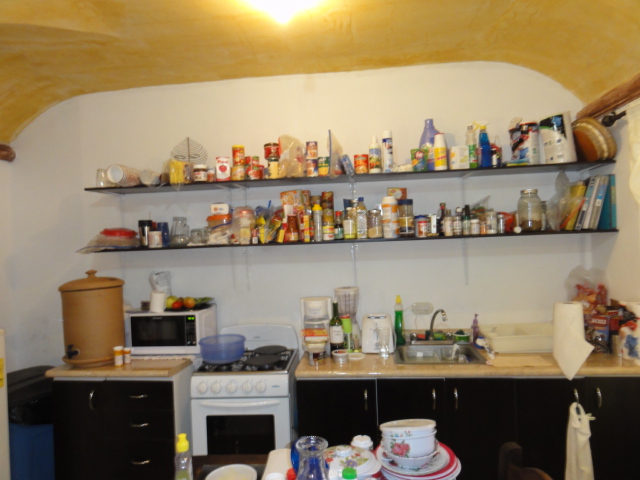 to hold plates, glasses and pantry items. I walk back and forth, back and forth. At the left, note the Ecofilter at the left. It cost 400 Q's or about $51.
I then spotted a lovely box and it was 160 Q's, a bit over $20. I couldn't resist it.