I am sending you this story this young mans family is from Cleveland most of witch still is as you will see he was murdered at the hands of the detention personnel his poor mom is currently in prison and there is very little she can do how ever we are trying to put some money together to bury him so far the family was able to collect $3,800.00 dollars and are still short $5,000.00 and the funeral is scheduled for march 29 - so maybe with the help of the public we can make this happen but I also think you would like to share with your viewing audience how these thing really happen his mom and grand mom grew up right here in Cleveland Ohio on west 6 St in Tremount this family really needs all the help they can get I am not related I am a close friend of his mom and a few family members but this story has touched my heart and i think it will touch the hart of so many others if anyone would like to help they can send what ever contributions straight to the funeral home witch is if you have any question that I can answer for you please feel free to call me at home 216-574-6311 [1] cell 216-244-4563 [2] or email me at angelsautoandtowing [at] gmail [dot] com
Beaches Chapel by Hardage-Giddens provides a high standard of service to families inJacksonville Beach, Florida. A Dignity Memorial provider, we uphold our ...
Google+ page [4] · Write a review [5]
1701 Beach Blvd Jacksonville Beach, FL 32250
(904) 249-2374 contact person from the funeral home working with the family is Marie
so please lets help this family give this poor young man a proper burial thanks in advance and please listen to the audio and read the story's that I will send with this email
plea for help for daniel for funeral expenses - 19-year-old Clay County inmate dies & news storys - UPDATE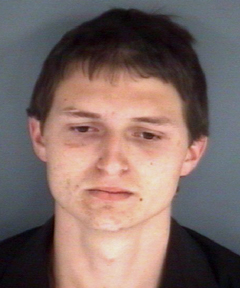 (Father worried son's mental health was overlooked before he died in Clay jail - daniel was in a restrictive suit and a restraint chair - news story -)
hi daniel family - "theres no death - only a change of worlds" - chief seattle -
your son is with you in spirit and also will incarnate in you and his mother and others - do not be afraid to speak to your son - he will contact you in certain ways - to reassure you - you may wish to join others in a group that have their loved ones passed over - rejoice that your son isn't suffering in this world -
as angel said i am contacting the catholic diocease here that pays for folks funerals hopefully they can contact someone in the catholic system in your area - also i will post a story on our blog -
do not have your son cremated as that will destroy evidence for a civil and or criminal suit - make sure you contact a few attorneys and get few opinion of suing the county and others - for wrongfull death -
the only way mostly for the status qua system to pay for their murder mistakes is by money and public opinion and your son would enjoy you and family to live in comfort the rest of your life - they will have to pay you what your son would have earned average to about 75 - do not settle for less - request copies of records video tapes etc. - until you have an attorney - and even then get copies of everything - trust but verify -
cheers for you and your families courage - sophia and guy
1701 Beach Blvd Jacksonville Beach, FL 32250
(904) 249-2374 contact person working with the dad is Marie the DAD'S name is Daniel Linsinbigler Sr his number is 1-772-985-1537 his email is daniellinsinbigler [at] yahoo [dot] com" moz-do-not-send="true
19-year-old Clay County inmate dies
Teen was in jail on indecent exposure charges
Published On: Mar 12 2013 04:51:54 PM EDT
A 19-year-old inmate in the Clay County jail died Tuesday morning.
According to the Clay County Sheriff's Office, Daniel Linsinbigler, of Orange Park, experienced some type of medical emergency while in custody and was found unresponsive when checked on by a detention deputy making his normal morning rounds at 9 a.m.
Multiple detention personnel responded and performed CPR on Linsinbigler in an attempt to revive him, but they, along with efforts by Clay County fire and rescue personnel were unsuccessful.
Linsinbigler died at Orange Park Medical Center at about 10 a.m.
Linsinbigler doesn't have any immediate family members in the area, but the attempt to locate any next of kin for notification purposes is ongoing, deputies said.
Linsinbigler was in jail awaiting arraignment scheduled for Thursday on charges of indecent exposure by unlawfully exposing his sexual organs. Deputies said that on March 2, he was seen running naked on public grounds, entered a woman's hotel room at the Stay Suites Hotel and began yelling Bible scripture at the woman.
Another woman told deputies she saw Linsinbigler running naked and saying "he could save everybody, and he was God," according to a police report.
The Sheriff's Office said it requested the assistance of the Florida Department of Law Enforcement in investigating the death, which is standard procedure when an in-custody death of an inmate occurs.
http://www.news4jax.com/news/19-year-old-Clay-County-inmate-dies/-/47588... [9]
Father worried son's mental health was overlooked before he died in Clay jail
Posted: March 15, 2013 - 6:50pm
Linsinbigler Jr.
The father of a 19-year-old inmate who died Tuesday in the Clay County jail said he was told his son was in a restrictive suit and a restraint chair when a deputy noticed something wrong.
Considering bizarre behavior that led to Daniel Linsinbigler Jr.'s arrest, he should have been treated for mental instability in a medical setting and not as an unruly prisoner, his father said Thursday.
The 46-year-old Linsinbigler, who lives in Fort Pierce, said he has been told by two law enforcement officers that his son was in a restraint chair when he was discovered. One of the officers said the teenager was also wearing a suit designed to restrict movement.
Apart from saying the 19-year-old was found unconscious by a guard making his normal rounds about 9 a.m. and that attempts were made to revive him, authorities said they are not releasing additional information until an investigation is complete.
Linsinbigler was on medication for hallucinations and other mental health issues during a 15-month jail stint in Jacksonville that ended in November, Daniel Linsinbigler Sr. said. Those charges included stolen property, car burglary and minor marijuana possession.
He couldn't afford the medication after his release leading up to his March 2 arrest in Clay County,10 days before he died.
Linsinbigler Sr. said he was told his son had been smoking synthetic marijuana but not in the week before being taken into custody in Clay after running naked around a Wells Road hotel claiming to be God.
"Nobody in their right mind calls themselves God and runs down the road naked in 30-degree weather," his father said.
His son was keeping a notebook "saying God is right," he said. "He told me, 'Dad, dad, I got a spiritual awakening.''
On March 3, the day after the arrest, Linsinbigler called the Clay jail to ask that his son get a mental health evaluation.
Coincidentally he called the jail again on March 12. He was told by a supervisor that the younger Linsinbigler had died that morning.
He had been combative and refused to come out of his cell, his father was told, so was placed in a restraint chair and watched.
"I was told they were checking every 15 minutes," he said.
When paramedics couldn't resuscitate him, Linsinbigler was taken to Orange Park Medical Center where he died, the Sheriff's Office initial report said. It did not say if he was restrained in any way.
Linsinbigler's father said an investigator with the Florida Department of Law Enforcement assigned to the case also told him his son was in the chair and also in a suit that hampers movement.
"I'm aware that there are questions about that," Clay sheriff's spokeswoman Mary Justino said. "His detention treatment is obviously part of our investigation into his detention death."
She said the agency cannot comment further and that the FDLE was called to conduct an investigation.
That agency also will not comment, said spokeswoman Gretl Plessinger.
"It's our job to determine the facts and until the investigative process is complete, the facts have not been established," she said.
The results of an autopsy have not been released. It is not unusual for certain tests, such as toxicology screenings, to delay a report.
Linsinbigler Sr. said part of his concern stems from what he learned during his own jail time in Duval County and in South Florida.
He said he had mental health evaluations and suffers from some of the same issues as his son.
"I just want to find out why Daniel died," he said.
Dana Treen: (904) 359-4091

Share on facebook [14]Share on twitter [14]Share on google [14]Share on delicious [14]Share on fark [14]Share on reddit [14]Share on stumbleupon [14]|Share on email Email [14]|Share on print Print [14]
ADVISORY: Users are solely responsible for opinions they post here and for following agreed-upon
rules
of civility. Posts and comments do not reflect the views of this site. Posts and comments are automatically checked for inappropriate language, but readers might find some comments offensive or inaccurate. If you believe a comment violates our rules, click the "Flag as offensive" link below the comment.
Considering his past history and circumstance leading to his arrest; he bsolutely should have been taken for MH treatment. Running around naked, proclaiming to be God is in no way normal.
"I just want to find out why Daniel died?" the father asked.
Living his irresponsible lifestyle in the first place should be your first clue. In no way should anyone else be held accountable .
Dave, have some compassion, and read the facts.
I don't think it's a life style choice when a person is sick because he cannot afford to buy medicine needed to keep well. I've known many people who have lapsed back into the abyssy of psychosis and other mental health issues due to an inability to afford the medicine needed to be productive citizens.
If a diabetic, didn't get his insulin in jail, there would be wailing and moaning about abuse. This young man suffered from an illness, which could be controlled by medication. He deserved help.
Let's hope that there is an independent investigation carried out. It sounds like the boy was subjected to cruel punishment. It is amazing the rampant ignorance that we have among those responsible for detention centers. Either train these people better to understand that they are dealing with human beings and that these people have rights or fire them all and get someone that can do the job without torturing or killing the people under their oversight. For the millions of dollars of tax payer funds spent on detention centers the return on investment measured in quality of service is really low.
Daniel J Linsinbigler Jr. died Tuesday in a Clay County jail cell. Local news reports have focused on Linsinbigler's strange behavior prior to his arrest. Linsinbigler is alleged to have been running naked in 30° weather prior to his arrest. He is alleged to have consumed unknown drugs and synthetic marijuana leading to his contact with the police.
But very little is known about his death. Police officials have released limited information. The Clay County Sheriff's office will only say that Linsinbigler was in restraints when he died.
PoliceAbuse.com has breaking news on this story. Inmates who witnessed Linsinbigler's death have contacted PoliceAbuse.com. According to the witnesses who were on the floor in solitary confinement Linsinbigler could be heard begging for his life after he had been pepper sprayed and locked in restraints. According to inmates housed on the same floor Linsinbigler screamed as jail guards placed a plastic bag over his head. The inmates contacted PoliceAbuse.com fearing retaliation from jail staff. We are contacting the FBI and the Florida Department of law enforcement with evidence related to this abuse investigation. Jacksonville Times Union report [19]
On March 19th, at approximately 3 PM PoliceAbuse.com was contacted by the Florida Department of Law Enforcement. We provided the lead detective with evidence.
This is an active law enforcement investigation. Because we have reported crimes to the police investigators we will have no further comment until the Florida Department of Law Enforcement completes its investigation. We do not want anything published on our site to interfere with the investigation.
If you have been a victim of abuse in the Clay County jail please call our office 800-473-5097 [28]. You may remain anonymous.
Records Request [29] Filed by Policeabuse.com 3/21/2013
Share [30]