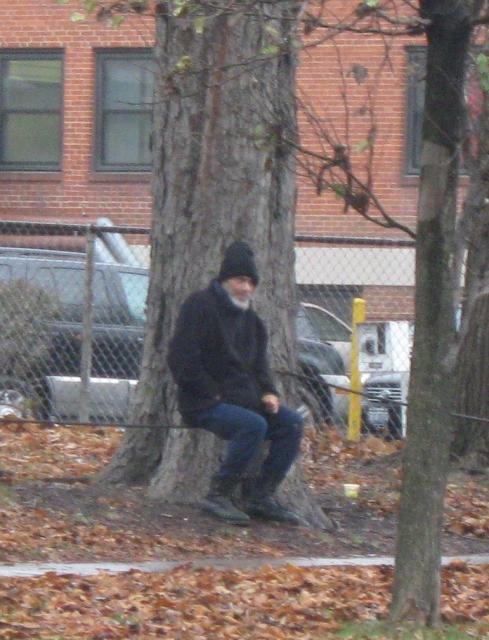 Frank Giglio's property is located on a gold mine.
Frank Giglio has been repeatedly harassed over his property on West 14th Street in Tremont for nearly 20 years.
Over the past couple months, Giglio has complained to me repeatedly that the inspectors were harassing him again and he was concerned about another search warrant on his property.
An inspector told Giglio today that he was "Loopy" and lowered the value of property in Tremont.
loop·y
/ˈlo͞opē/
Adjective
Crazy or silly.
Having many loops.
Giglio may have 'many loops', but an inspector bashing a homeless and disabled person is not acceptable in my little world.
After the inspector bashing, I received a phone call from an extremely upset Giglio. Frank told me that several police officers, along with a dog kennel truck, were at his house shortly after the inspector left today.
One of the worst things that any person can do to Giglio is mess with his dog - Sophie. A person can screw over Giglio as much as they desire, but Giglio is very protective of his beloved dog.
Frank has been through more than his share of hard luck and always maintains his cool; However, once he believes that his dog is threatened, things aren't so cool.
Several police officers, a dog kennel truck, AND a drug sniffing dog harassing Giglio because he has a petty warrant for an unpaid traffic violation.
The cops must not have anything better to do in a city with one of the highest crime rates in the country.
The cops should concentrate on real criminals and leave the "Loopy" dude alone:
Cleveland man accused in fatal shooting of woman at work was wanted on a domestic violence charge
CLEVELAND, Ohio — The 31-year-old Cleveland man accused in the fatal shooting of 29-year-old Doris Schobel was wanted for failing to appear in court in April on domestic violence and other charges. http://www.cleveland.com/metro/index.ssf/2013/07/cleveland_man_accused_in_fatal.html#incart_river_default [1]
I was not able to rush over to Giglio's place as he demanded as I was at a doctor's appointment this afternoon, so I called an attorney and Commander Sulzer.
Commander Sulzer told me that he would call the officers off of the situation in which I believe was leading to an illegal search of Giglio's property.
The officers were in his yard and trampled on Giglio's flowers.
Giglio was not at the property during the police activity, but there are a couple witnesses to this incident. According to two witnesses, the police were at Giglio's property for approximately 1/2 hour with a drug sniffing dog going around the property. Giglio does not take illegal drugs, but he probably will need to start if the harassment does not stop.
After my doctor's appointment, I decided to stop by Giglio's place to check on him. Giglio wasn't there, but this guy was: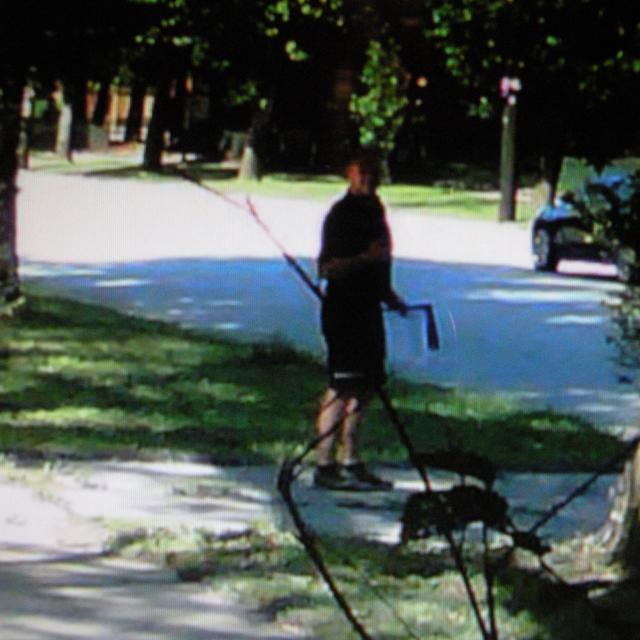 [2]
This guy was snooping around in the lot next to Giglio's place with a note pad and camera,and he rushed out of the lot once he noticed me.
He then asked me a really stupid question. He asked, " Hey, are you taking my picture?"
No need to respond.
I guess this is not enough for the thieves: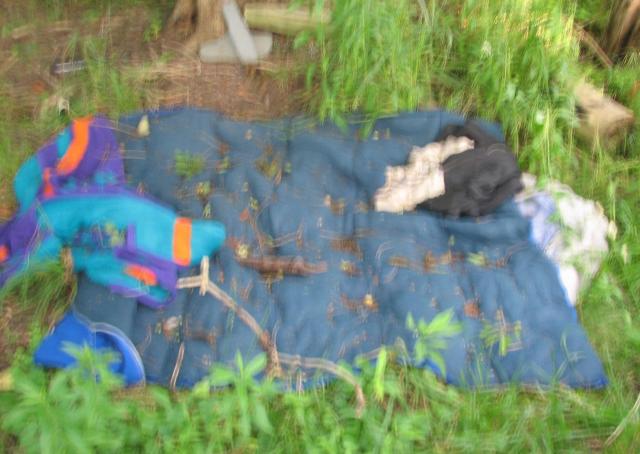 Frank Giglio's bed before the bulldozer treatment and AFTER: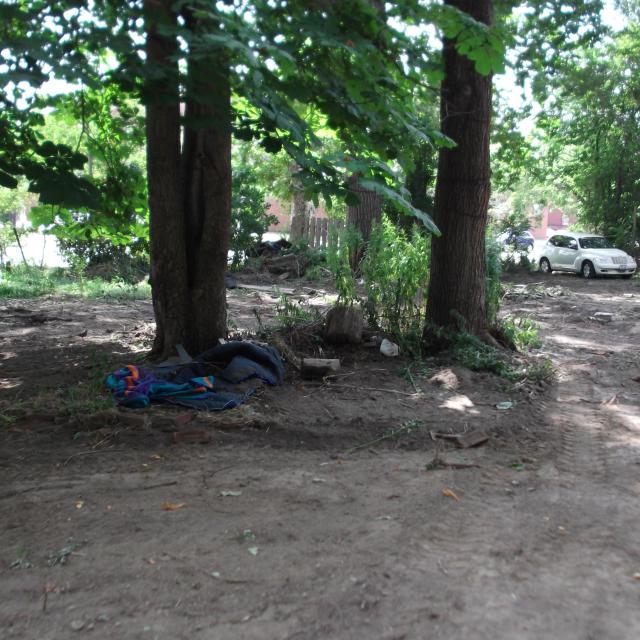 The thieves are determined to take everything Giglio owns.
The inspectors should focus their attention ACROSS THE STREET. The Code Violation Jackpot is ACROSS THE STREET: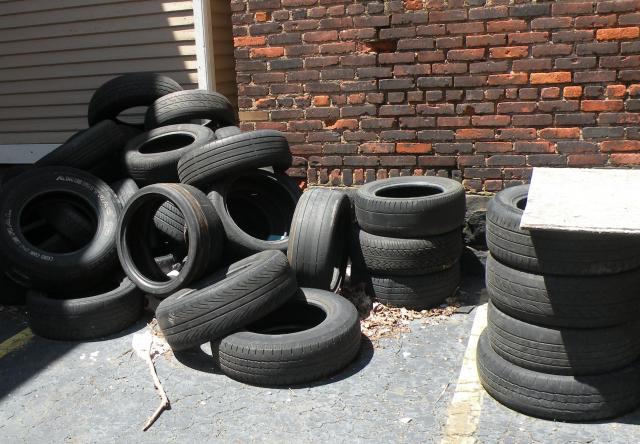 http://realneo.us/content/frank-giglios-neighbor-grace-hospital-housing-violations-ignored-decades [3]
The county recently transferred Giglio's vacant lot back to Giglio after admitting a 'mistake' with the transferring of one of Giglio's lots. Less than two weeks after admitting the mistake and tranferring the property to Giglio, the county transfered the property back to the owner of the lot where Giglio's house once stood. http://realneo.us/content/cuyahoga-county-thou-shall-not-steal-frank-giglios-property-giglio-gets-his-property-back [4]
Frank Giglio is being targeted by the city again. He will lose the property that he still owns in the very near future.
FRANK GIGLIO IS IN IMMEDIATE NEED OF FINANCIAL & LEGAL ASSISTANCE, AND CARPENTRY LABOR & MATERIAL DONATIONS.
I have medical issues and am not able to provide much legal or financial assistance to Frank Giglio- at the moment. However, I believe the community should step up and help this poor guy.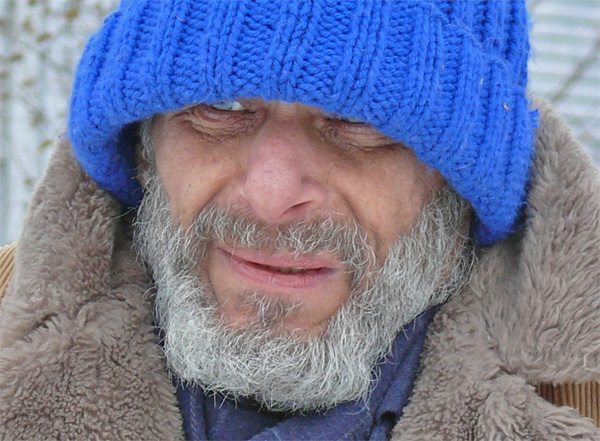 Any volunteers/donations ? (216) 386-6546
** My blogs expressing my freedom of speech rights - especially on matters of public concern- are my opinion and not the opinion of my friends, family or employer **