Trains share the corridor with cyclists and pedestrians on the Great Allegheny Passage.
Meanwhile, in Northeast Ohio - there is one train trestle that separates the public from our lakefront. Not such an insurmountable obstacle!!!
Sunday in Cleveland, Ohio - my itinerary by bike: Lincoln Park, the Flats via Scranton to photograph the trail going in (who will maintain?), via Carter to East Bank of Flats (dead and shuttered) the terminus where there used to be clubs like Fagan's lining the banks of the Cuyahoga and then Front St. to the Warehouse District - where people were out actually enjoying the perfect day.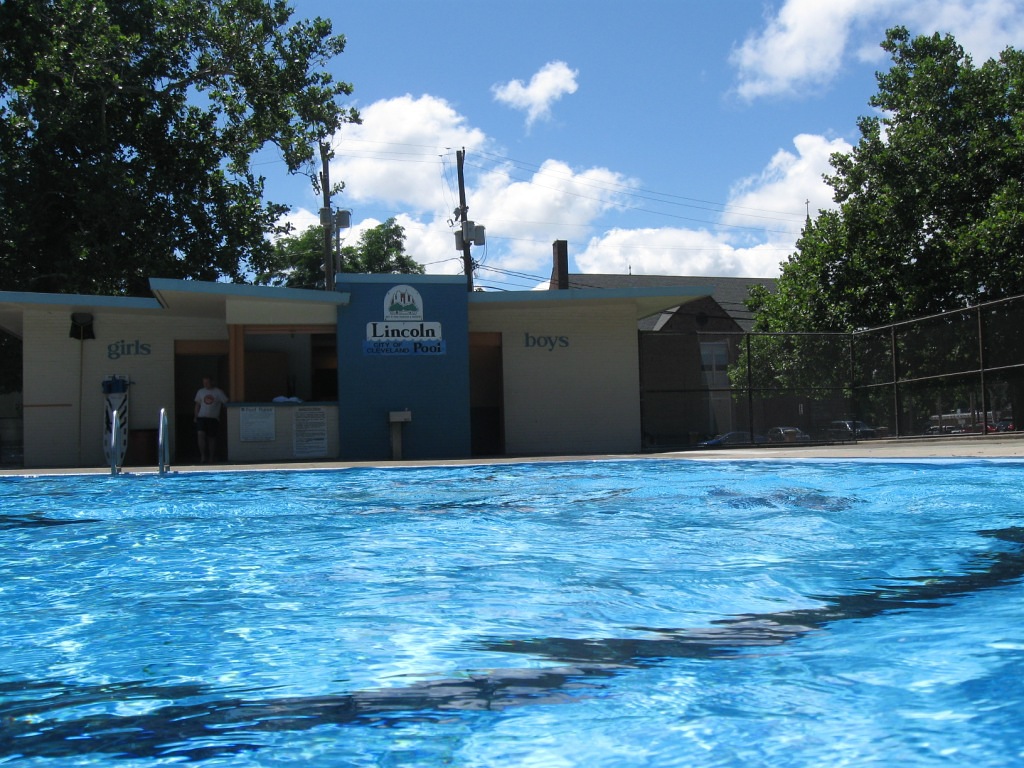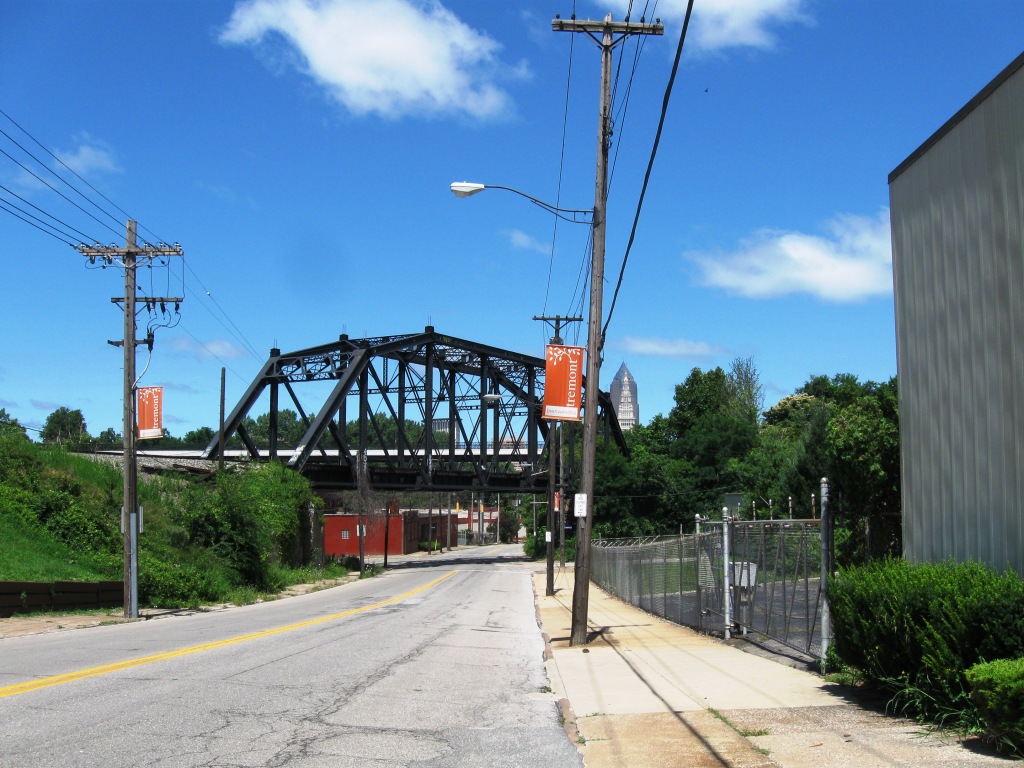 Passed two cyclists on Scranton -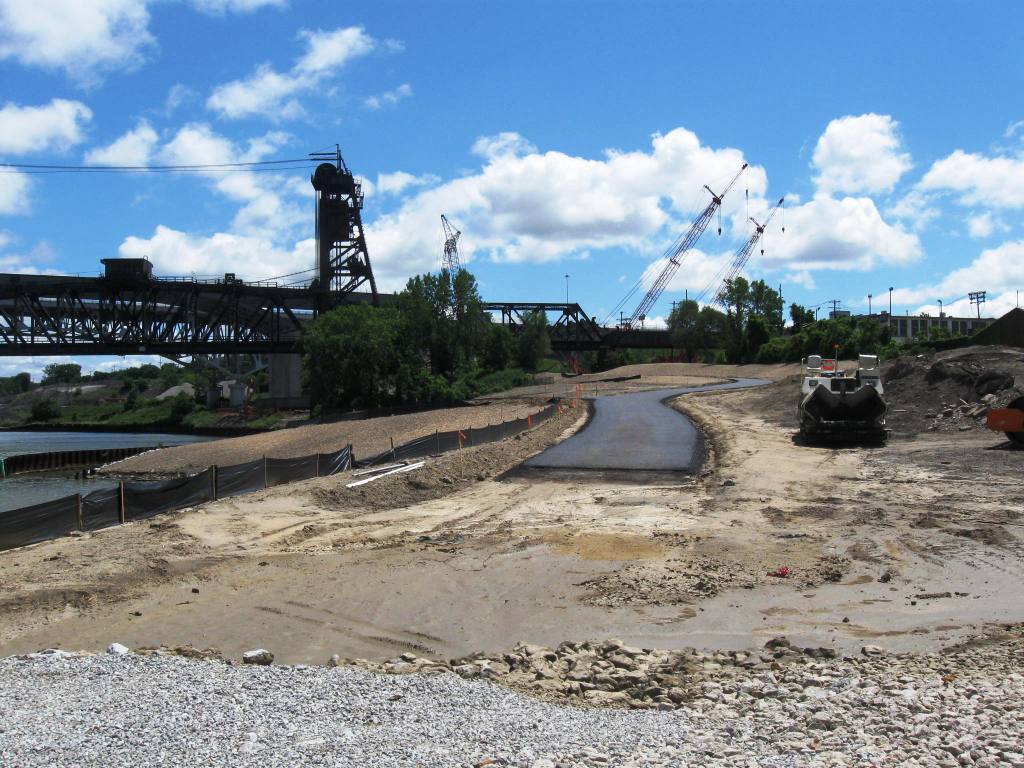 Here is the trail built with Recovery monies - it will most likely connect
to W. 3rd St. (right-of-way was passed by City Council) and Tremont -
probably more appealing at some point for jogging, rather than cyclists.
Wish someone would address numerous water line leaks along Scranton
Rd., which is undermining actual road.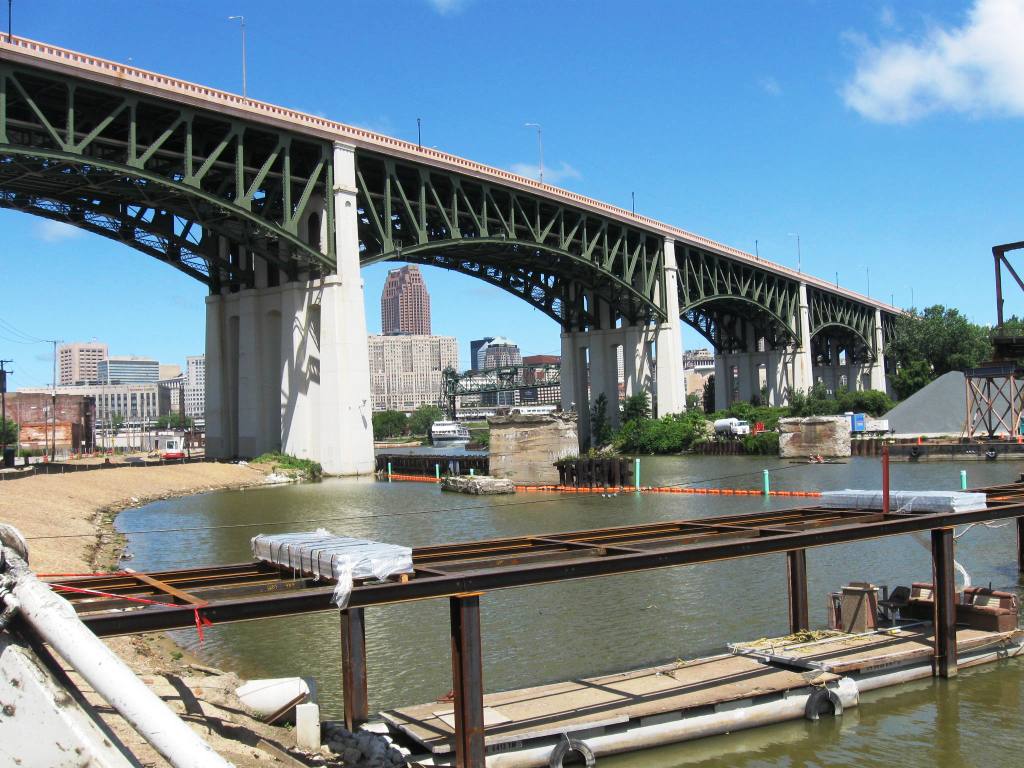 Remember Scarvelli's Marina here??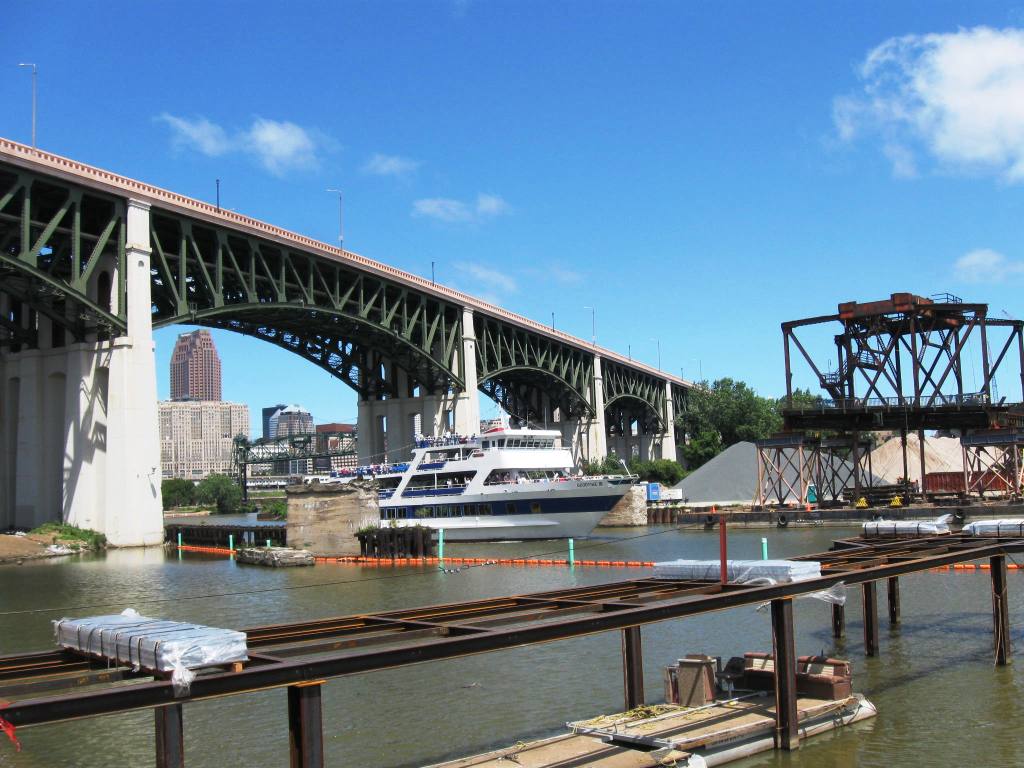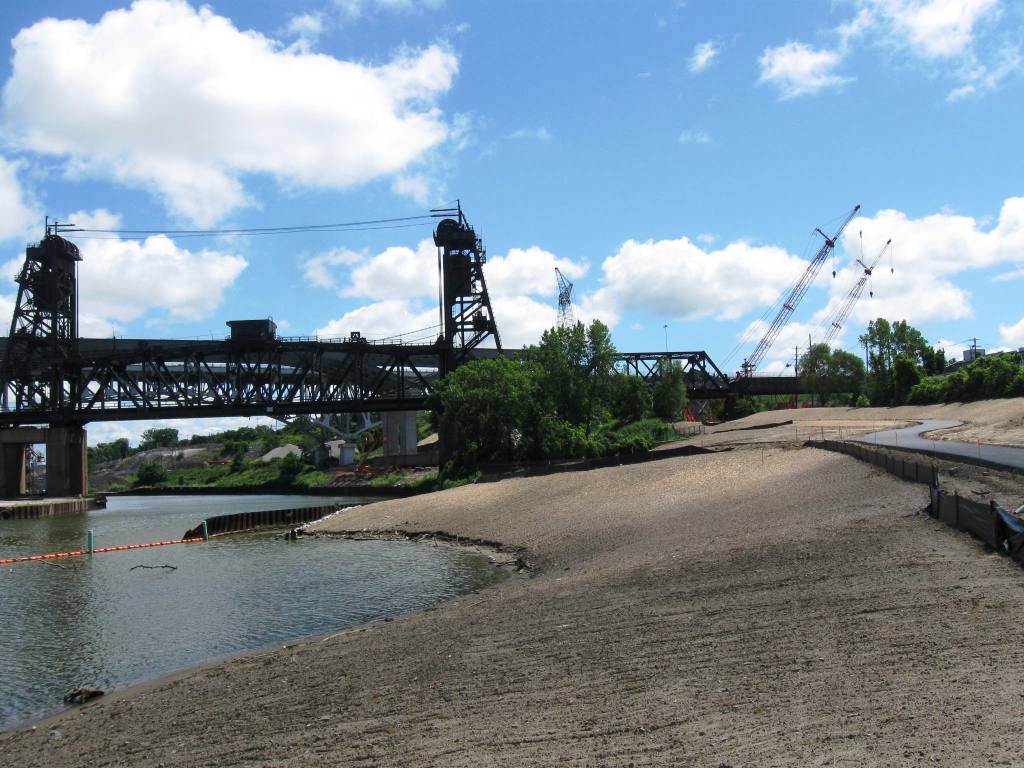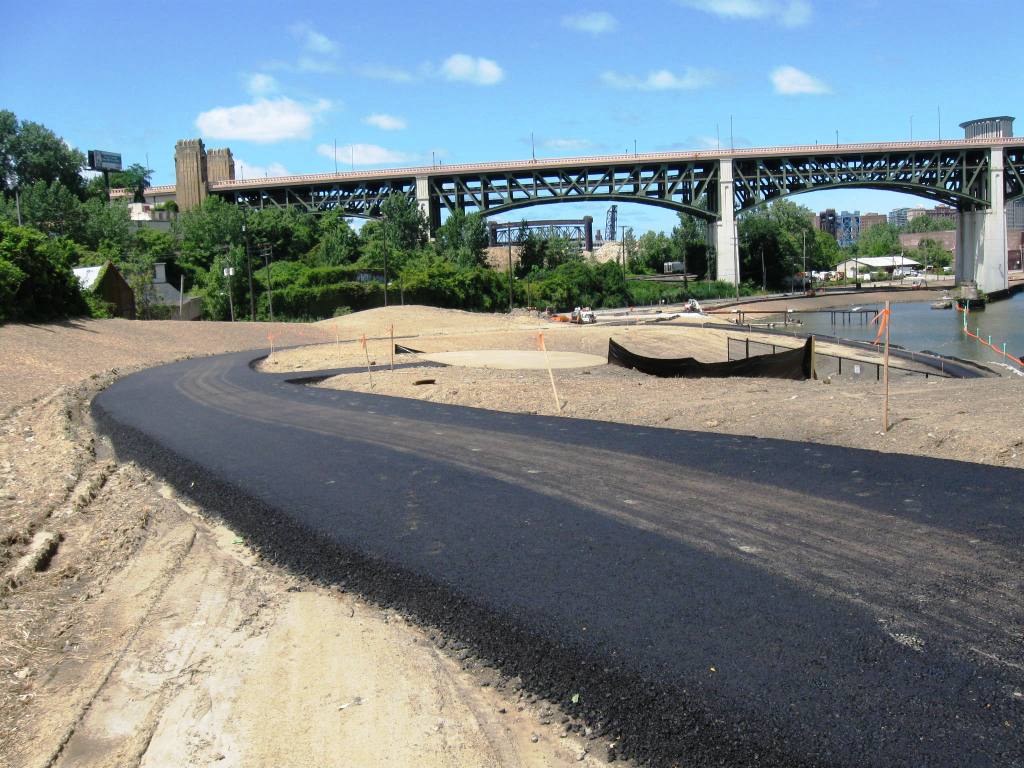 Trail looking down from University (which no longer connects to Tremont and Sokolowskis because of Inner Belt Bridge)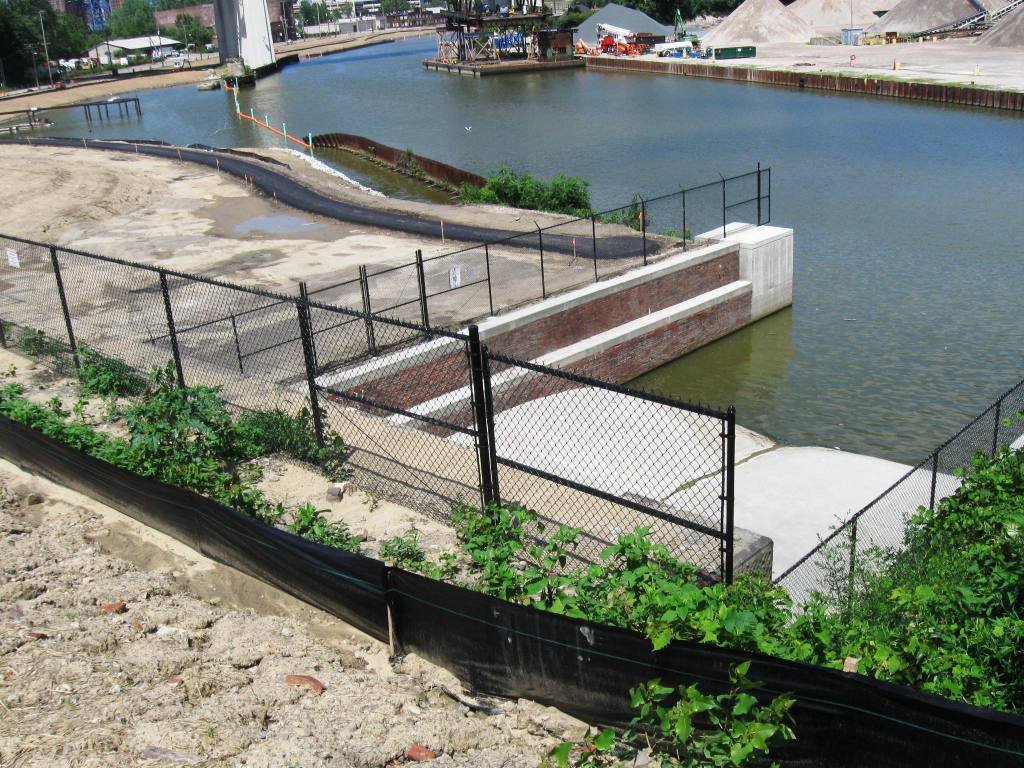 The above photo shows buried Walworth Run as it enters Cuyahoga River - just a trickle today.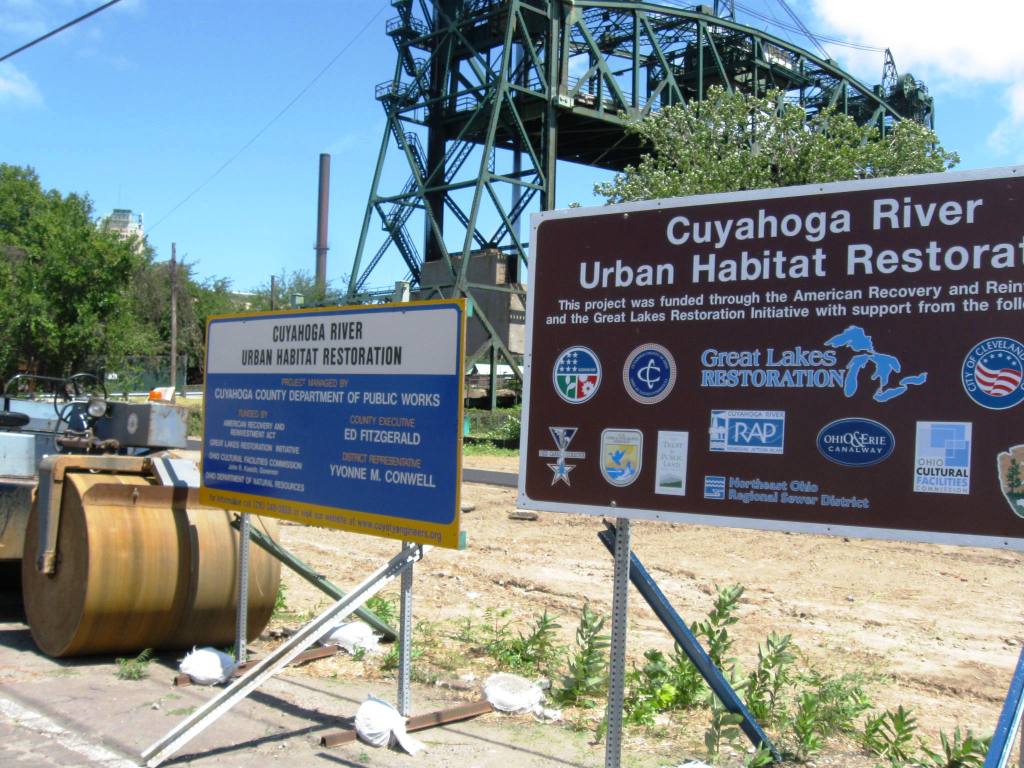 http://publicworks.cuyahogacounty.us/en-US/AOC-UrbanRiparianHabitatRestoration.aspx [1]
http://www.crcpo.org/Scranton/ScrantonHabitat.html [2]
http://www.flatsforward.org/ [3]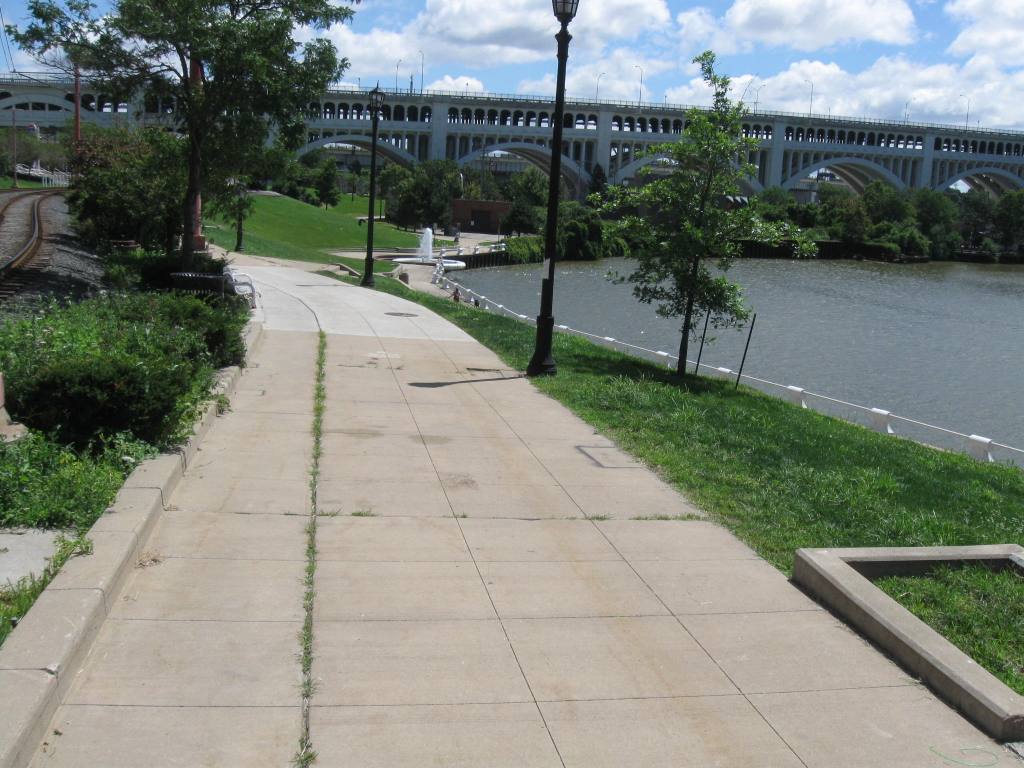 Meanwhile -NO one at Settler's Landing Park on east bank of the Flats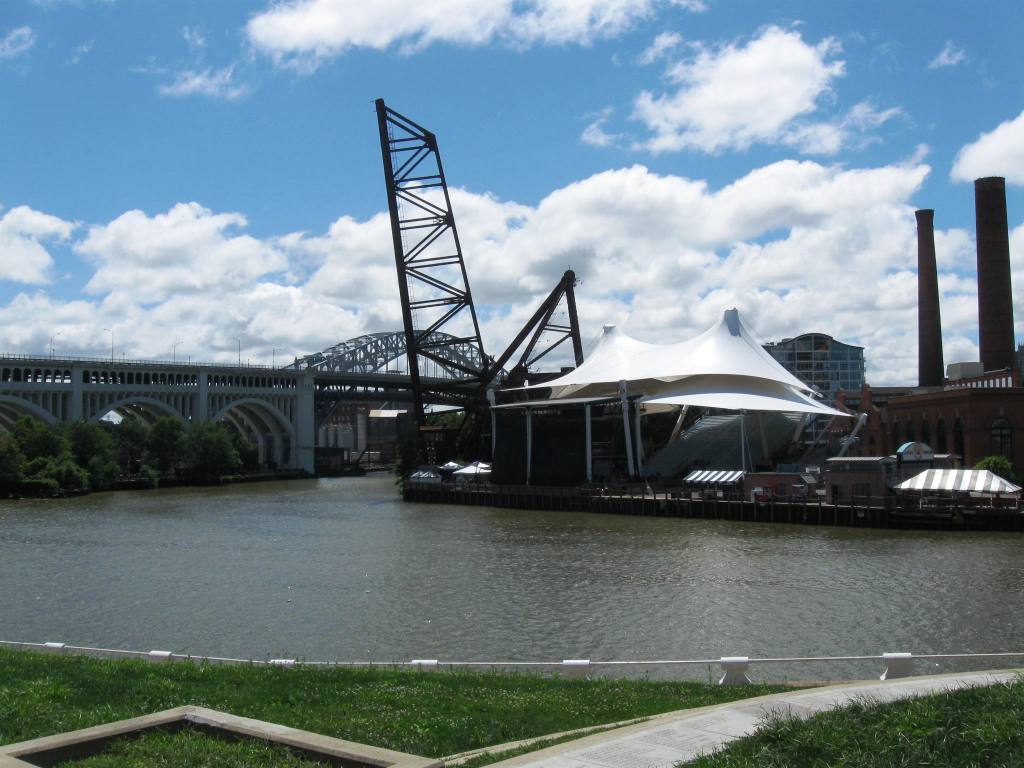 No boats on the river...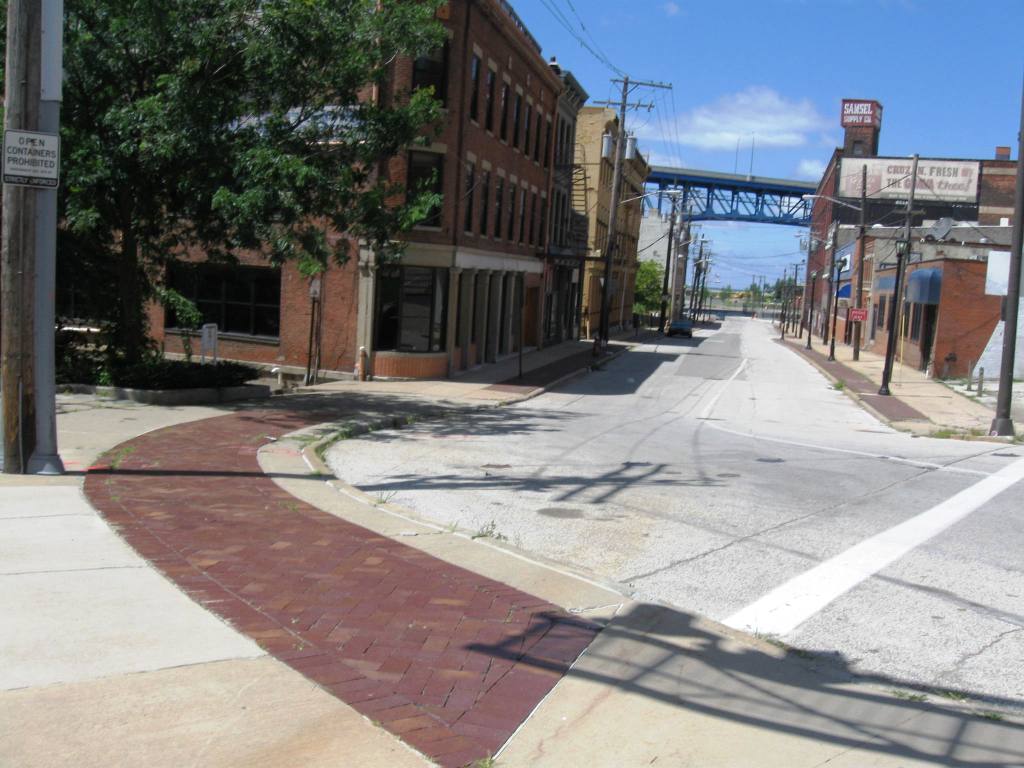 NO one on the east bank - all buildings shuttered and closed!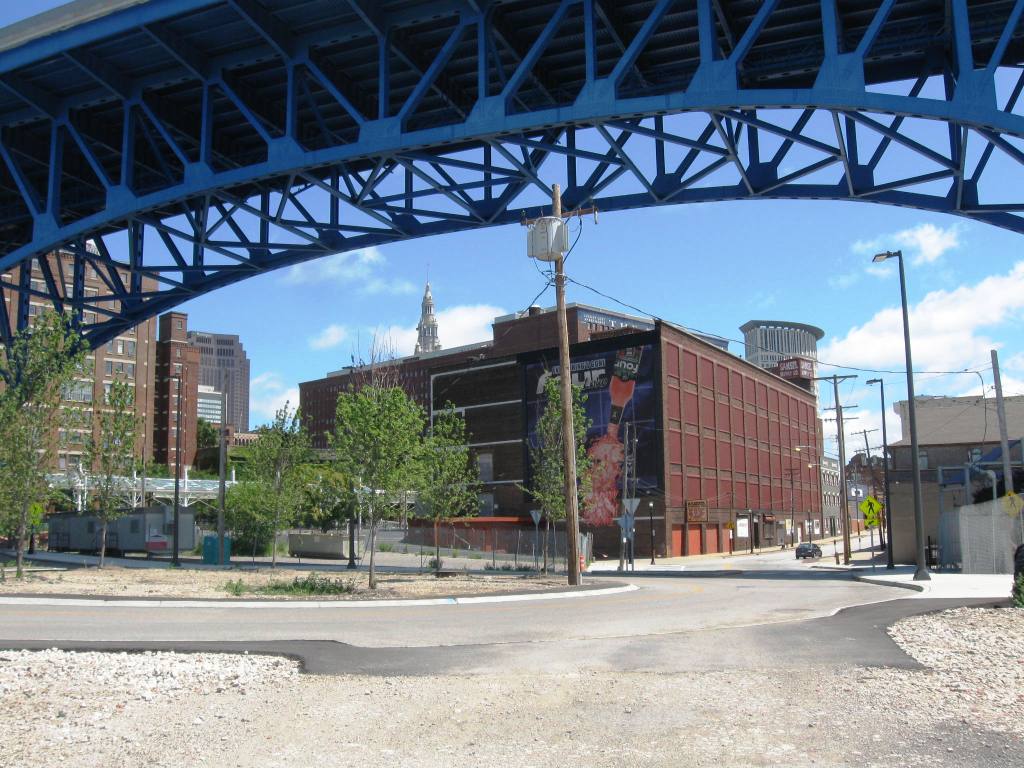 Here is terminus at Old River Rd. looking south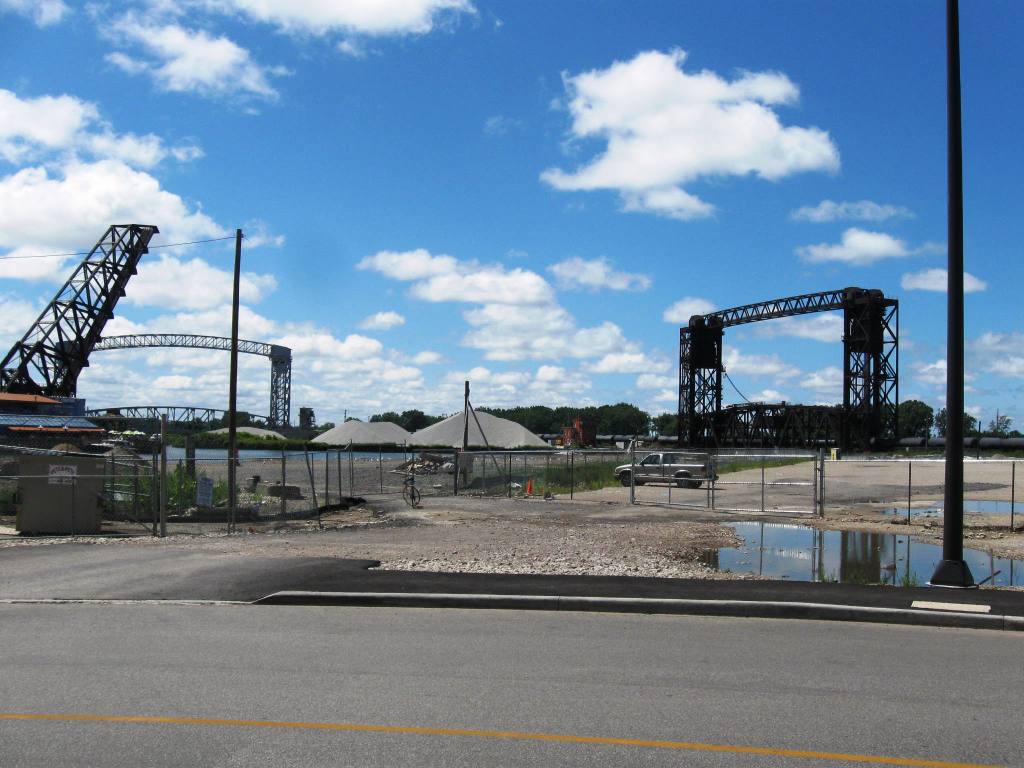 Here is terminus Old River Rd. looking at the trestle that connects to Whiskey Island and where Fagan's was a river front attraction. Click on the link - see how to connect East Bank with Whiskey Island - with ONE bridge cantilevered on railroad trestle that is mostly in the down position. Safety of the access can be facilitated by also cantilevering bridge on the RTA health line bridge that crosses over the existing (and busy) rail line (CSX?).

View Larger Map [4]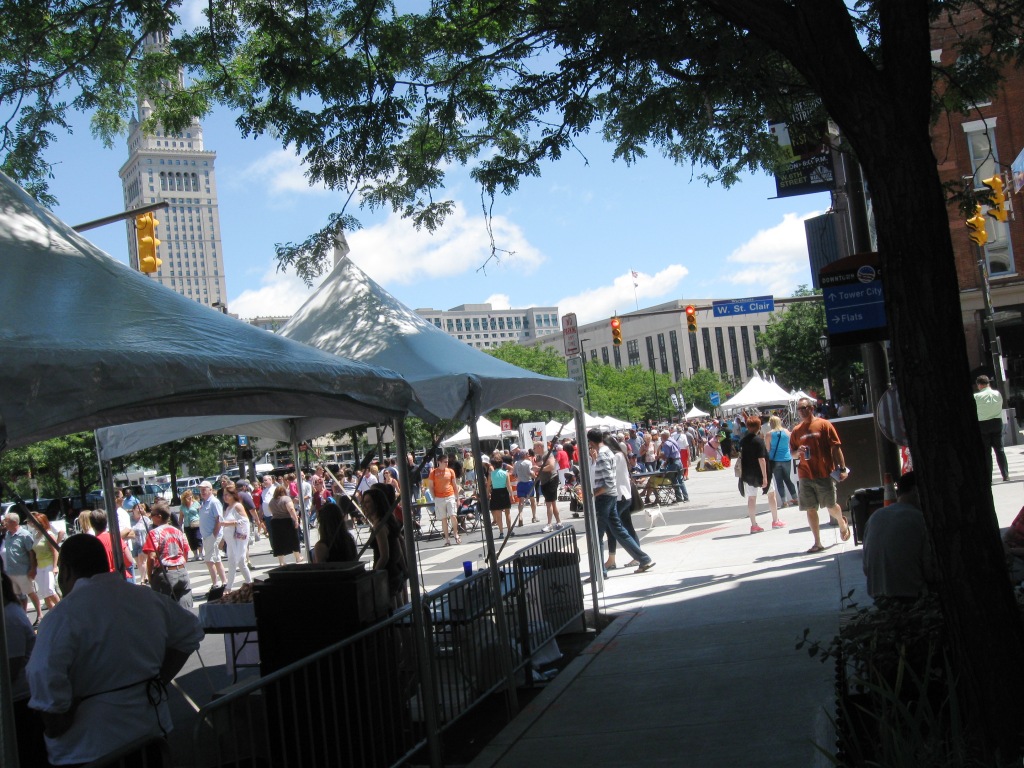 Finally! - some people - at the Warehouse District Festival.