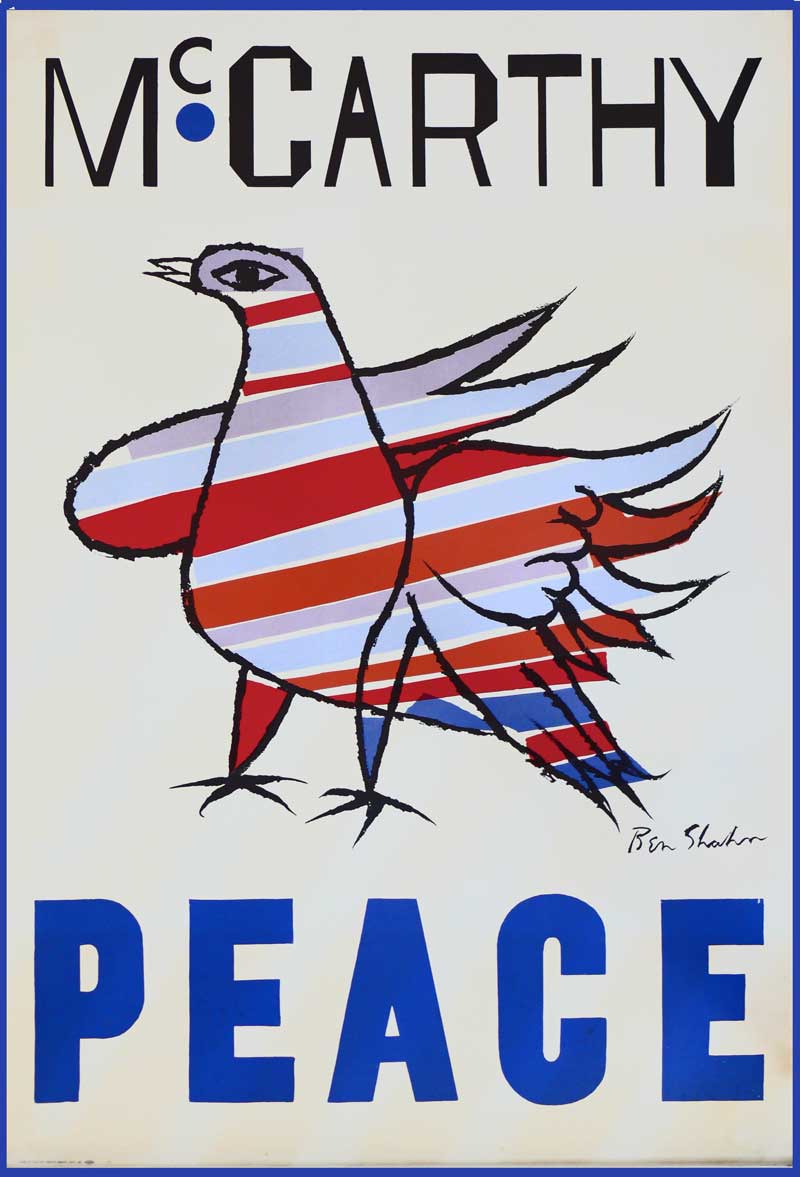 The times have changed since 1968.
Today, when the president meets with Pakastani officials, it's drones, not peace, which is the topic of discussion.
The NYTimes, in 2008 compared Ben Shahn's 1968 Peace poster with Shephard Fairey's Obama Hope poster. [1]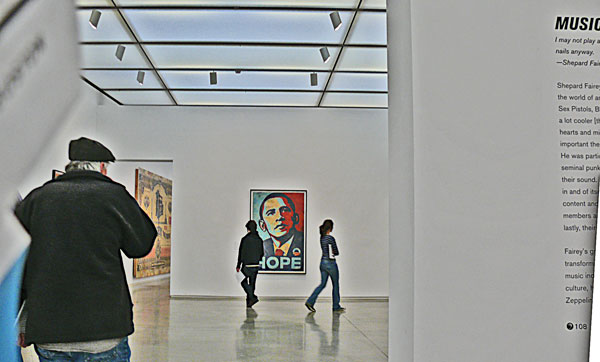 Ben Shahn was born in 1998 - Shahn was 70 years old when he produced the PEACE poster - Read about Mr. Shahn here at wikipedia [2]
Poster is 38 1/8 x 25 1/8 in, produced by Lincoln Graphic Arts, Inc. (lower left corner). The poster was rolled up so tight (since 1968!) I had to put weights around the edges to hold it open for capturing this image - so I used Photoshop to add the blue boarder to hide the weights.
Links:
[1] http://campaignstops.blogs.nytimes.com/2008/02/15/beyond-red-white-and-blue/?_r=0
[2] http://en.wikipedia.org/wiki/Ben_Shahn
[3] http://li326-157.members.linode.com/system/files/Ben-Shahn-Peace-poster-P1640758-with-blue-surround-2.jpg