While a variety of countries are still searching for Malaysia Flight 370 that disappeared on March 8, 2014, with 239 people on board, many have come to believe an alleged photo sent from one of the passengers originated from a location close to the US military base Diego Garcia, but according to a Russian media outlet, MKRU , the plane actually landed in a Taliban controlled area at the Afghanistan/Pakistan border.
This was published on March 31, 2014 and the page has been translated from Russian to English, so the quoted portion is not grammatically correct:
"Missing March 8 on Malaysia Airlines airliner with 227 passengers on board and 12th members of the crew captured and is southeast of Kandahar, in Afghanistan, near the border with Pakistan. Aircraft stands on a small" rural "road with a broken wing – t . liner is alleged to have committed a hard landing. All passengers alive, divided into seven groups and live in a "mud hut" from hand to mouth. From the aircraft were captured about 20 Asian Professionals, the capture of which was necessary, presumably, the American side. Ie this hijacking – someone's order. " All this correspondent "MK" on condition of anonymity said a source in the security services.
(Near Chaman. To the south-east of Kandahar. Reader "Oleg" April 2, 2014 at 12:05 in the comments on the site "MK" posted a link to an object like a plane with a broken wing, standing on the border with Pakistan.)
This theory also matches a report by The Independent dated March 16, 2014, which highlighted the question "Did jetliner fly into area controlled by Taliban?"
This comes on the heels of Retired Lt. General Thomas McInerney telling Sean Hannity, video below, that the missing plane was in Pakistan, an assertion he stood by just days after saying it.
Is the Diego Garcia intel deliberate misinformation? Was McInerney correct the whole time. Remember his original appearance on Hannity was March 18th and then he doubled down on his comments, then coincidentally Malaysia authorities announced the plane went down in the Indian Ocean and to date, have not been able to link any debris found to the missing plane, but the timing of the announcement is suspicious since all eyes were starting to look to Pakistan.
Another question would be why Malaysian authorities, or anyone, would declare the plane wrecked and there were no survivors, without a shred of evidence to provide the families of the passengers to prove it?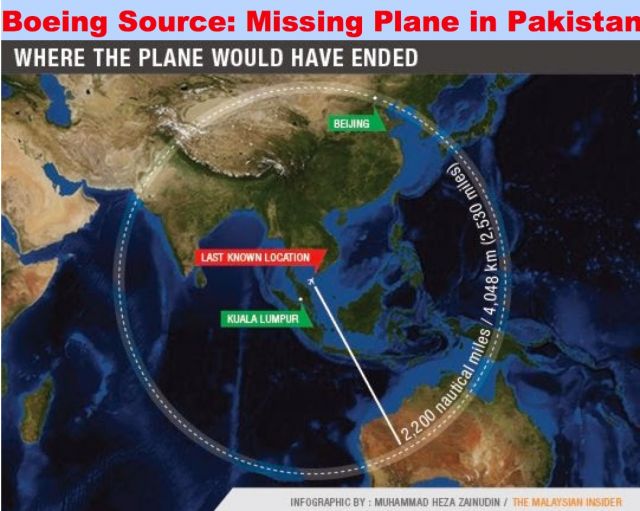 http://beforeitsnews.com/conspiracy-theories/2014/04/russian-media-mh370... [6]
Links:
[1] http://beforeitsnews.com/r2/?url=http://translate.google.de/translate?sl=ru&tl=en&js=n&prev=_t&hl=de&ie=UTF-8&u=http://www.mk.ru/incident/article/2014/03/31/1006645-spetssluzhbyi-chislivshiysya-propavshim-malayziyskiy-boing-sel-v-afganistane-passazhiryi-zahvachenyi.html
[2] http://beforeitsnews.com/r2/?url=http://www.onlinenewspapers.com/russia.htm
[3] http://beforeitsnews.com/r2/?url=http://www.epapersonlinehub.com/mkru.html#.Uzv_f_ldWQE
[4] http://beforeitsnews.com/r2/?url=http://www.independent.co.uk/news/world/asia/missing-malaysia-airlines-flight-mh370-net-widens-as-pilots-passengers-engineers-and-crew-investigated-9195320.html
[5] http://beforeitsnews.com/r2/?url=http://wwwwakeupamericans-spree.blogspot.com/
[6] http://beforeitsnews.com/conspiracy-theories/2014/04/russian-media-mh370-in-pakistan-2461386.html
[7] http://www.addthis.com/bookmark.php?v=250&username=questministries
[8] http://realneo.us/content/anti-speciesism-quest-ministries-gofundme-please-donate
[9] http://www.gofundme.com/42dq3w