I got an email from Dan Gilbert last week. Dan said that Casinos need the sin tax too.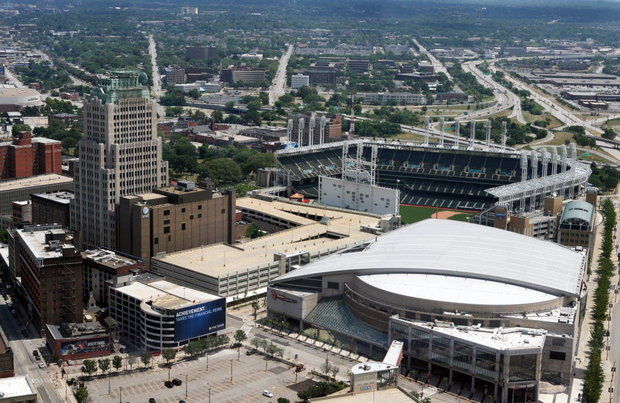 Dan should know because Dan owns a casino and a basketball team. Dan is right, Issue 7 will only give sin tax money to football, baseball, and hockey. No. Not Hockey, basketball. Sorry.
But it's clearly unfair to only give public sin tax money to public ball game venues.
Jobs are jobs and one man's ball sport is another man's black jack. Or slot machine.
Horseshoe Casino is stuck in the old Higbies building. Clearly Forest City and Mr. Gilbert can't keep that antique venue up without help from sinners countywide – even countrywide. Why shouldn't the casino get sin money too?
Upkeep is Upkeep. Fair is Fair.
The casino is there for us sinners night and day – never shuts – 24/7/365 with jobs for slot machine repairmen, cleaners, drink makers, croupiers, and the Brinks truck drivers who strain their backs to carry away the cash. Casinos are warm in the winter and cool in the summer.
Compare the casino's year around availability to the North East Ohio community (casino has nice overhead walkway) – right on Public Square - with the not- so-much availability of the Browns Stadium (doesn't have overhead walkway), Wahoo Field (has overhead walkway), and the place Le Braun left (has underground walkway). 5.3.14 correction - see image above - Le Braun has overhead walkways from parking lots too.
That's why the Casino must be included in Issue 7. Sin is what they do at the Casino, they must get some of the free tax upkeep money too.
Write in your Vote to EXPAND ISSUE 7 to include Casino maintenance. The Plain Dealer editorial board endorses this wise expansion of the sin tax. Don't be confused.
Thanks Dan for the head's up. GO TEAMs Go CASINO!