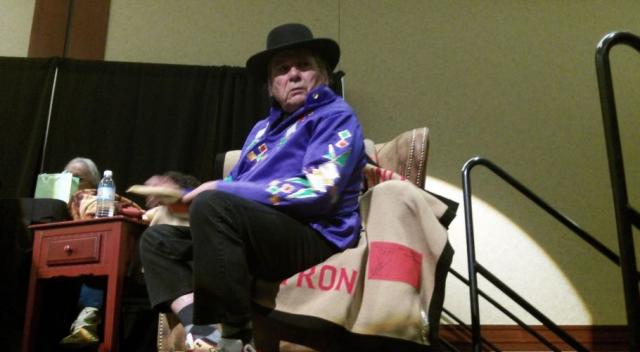 I am hosting Dennis Banks and his Ride to Reverse Diabetes as it makes its way cross-country to NE Ohio. He will be here from September 18-22. I have him scheduled to appear at a couple of events on Saturday the 20th , the purpose of which is to gather information about type 1 and 2 diabetes in the Native community (more info on the website).
I am in need of a few volunteers to help me with logistics around this ride. (My understanding is that there will be about 20 motorcyclists accompanying him, all of whom are camping in my backyard.)
I would also like to host a dinner Sunday evening (the 21st), and need help with making (and following with) these arrangements.
Let me know if you can help out in any way.
--
SUNDANCE
Executive Director, Cleveland A.I.M.
216.533.7423 ¤ sundance [at] clevelandaim [dot] us
CLEVELAND AMERICAN INDIAN MOVEMENT
Serving indigenous people since 1970. ¤ www.clevelandaim.us [2]
From: sundance <sundance [at] clevelandaim [dot] us>
To: sundance <sundance [at] clevelandaim [dot] us>
Sent: Thu, Sep 11, 2014 5:55 pm
Subject: It's official, Dennis Banks is coming to town

Fwd: It's official, Dennis Banks is coming to town
Rroche47 <rroche47 [at] aol [dot] com>
Thu, 11 Sep 2014 19:45:57 -0400
American Indian Education Center
2303 Brookpark Rd, Parma, OH 44134
(216) 351-4488
http://en.wikipedia.org/wiki/Dennis_Banks
http://www.dennisbanks.org/