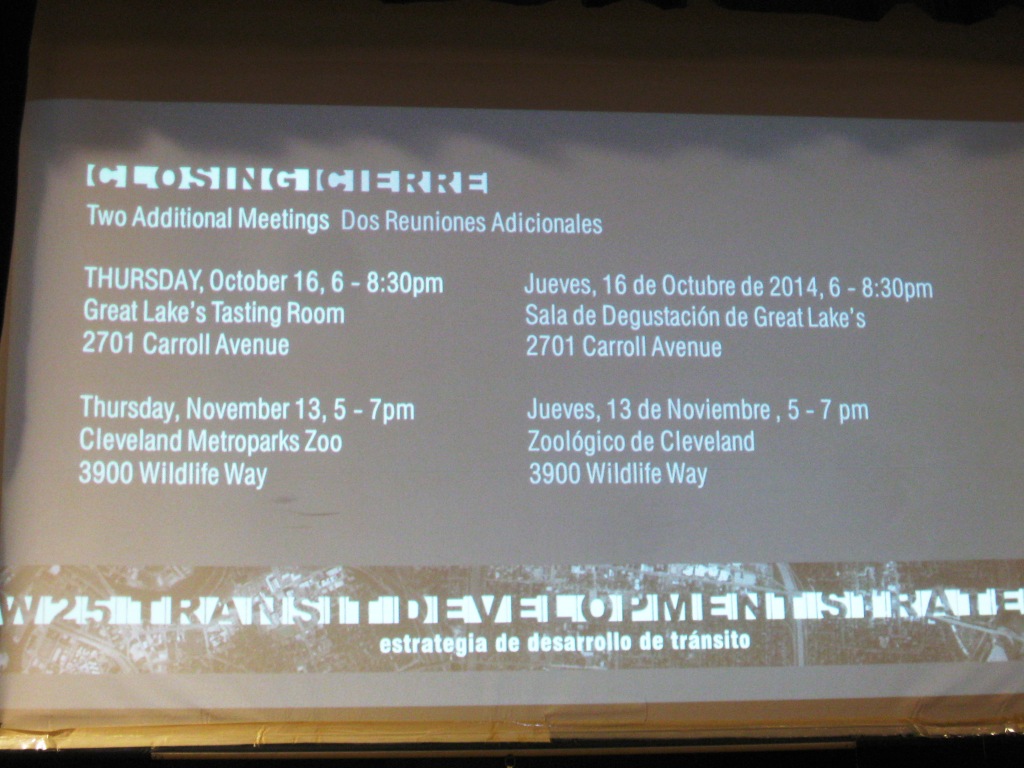 Cleveland Neighborhood Progress has re-convened a stakeholder group for the West 25th/Pearl Road Corridor Initiative. This comes in response to two important developments: (1) the announcement of the MetroHealth Campus Transformation and (2) the commitment of resources from Enterprise Community Partners to support a W. 25th Transit Oriented Development Study for the portion of the road stretching from the lake at the northernmost end to Downtown Old Brooklyn on the south end. The intention is to continue to move this corridor initiative forward, using the Greater University Circle initiative as a meaningful local precedent for how to take this kind of work into a development/implementation phase. Cleveland Neighborhood Progress will hold two charrettes that are open to the public. The first one will be on September 16 (6:00 - 8:30 p.m. at Saint Wendelin Catholic Church, 2281 Columbus Rd., Cleveland) and the second one will be on October 16, also at Saint Wendelin*. For more information, contact Zoe Mueller at zmueller [at] clevelandnp [dot] org.
(Photo: St. Wendelin Parish Hall)
*Next meeting has been changed to Great Lakes Brewery Tasting Room (see photo above).
Note: attached images may be used by anyone who wants to promote these meetings - creative commons.
Links:
[1] http://li326-157.members.linode.com/system/files/NPI_001.jpg
[2] http://li326-157.members.linode.com/system/files/NPI_002.jpg
[3] http://li326-157.members.linode.com/system/files/NPI_003.jpg
[4] http://li326-157.members.linode.com/system/files/NPI_004.jpg
[5] http://li326-157.members.linode.com/system/files/NPI_005.jpg
[6] http://li326-157.members.linode.com/system/files/NPI_006.jpg
[7] http://li326-157.members.linode.com/system/files/NPI_007.jpg
[8] http://li326-157.members.linode.com/system/files/NPI_008.jpg
[9] http://li326-157.members.linode.com/system/files/NPI_009.jpg
[10] http://li326-157.members.linode.com/system/files/NPI_010.jpg
[11] http://li326-157.members.linode.com/system/files/NPI_011.jpg