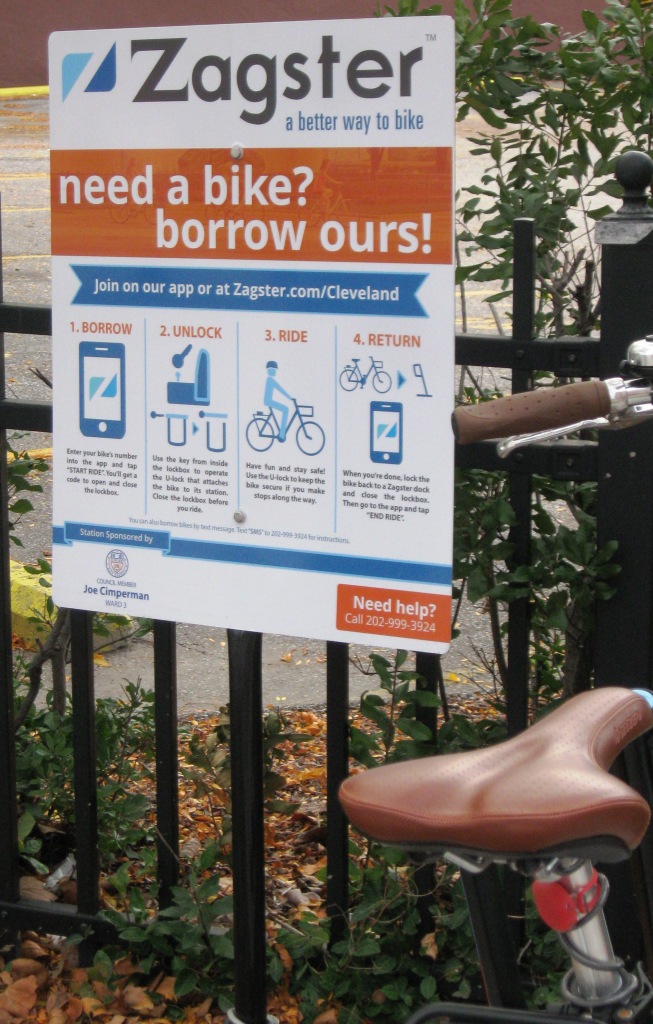 Cleveland recently added a bike sharing program - almost entirely for Ohio City residents. It's called Zagster.com [1] (Zagster.com/Cleveland [2])
Who decided on these locations in Ohio City? I see Forest City is listed as one of their partners - hmmm.... does Forest City REEEALLY want us to bike ?? I am highly suspect of their motivations, especially given their on-going relationship w/Safeguard Properties and the giveaway of land through CDCs- conveniently title-and-tax-debt-cleansed via the Rokakis/Frangos "Land Bank."
Meanwhile, on a recent trip to Cincinnati - I noticed that their Cincy Red Bike [3] program is easy to spot and scattered throughout the city, accommodating worthwhile trips. I also passed through Columbus on the Megabus and was immediately made aware of their CoGo bike program [4] - no hidden bike racks, like the locales in Ohio City.
We can do better CLE - but, maybe, the bike program isn't meant to succeed here ??!!...
Afterall, we have our priorities... like the "Opportunity Corridor."
MEANWHILE - beautiful BIKE LANES are HAPPENING on Denison--and Wirth House, w/federal monies still available, could be home to a bike organization, and/or Metroparks Education Center and/or youth hostel -but the GREEN$$$ councilman wants to demo it [5]: