TALK OF THE TOWN – I: The LEAVE PUBLIC SQUARE ALONE Campaign Rocks Cleveland, Ohio!
BICYCLISTS: Some of the faces of Cleveland's brave bicyclists as photographed in 218-year old Public Square during the course of over 110-hours of demonstrations in the "LEAVE PUBLIC SQUARE ALONE" campaign in downtown Cleveland, Ohio.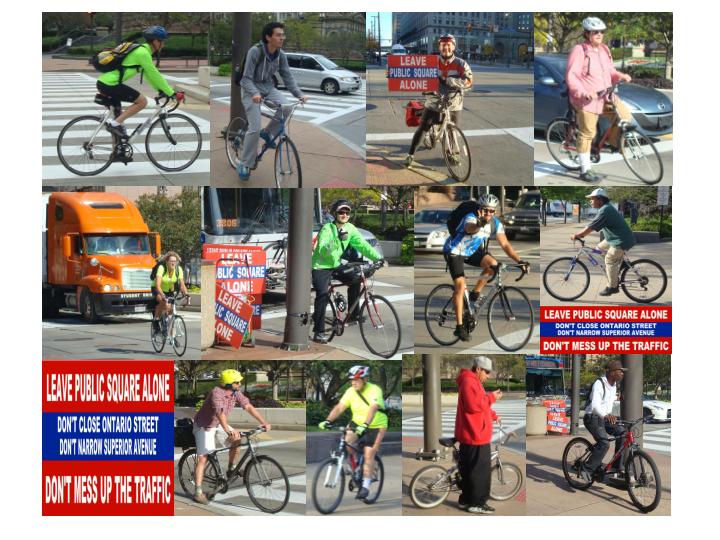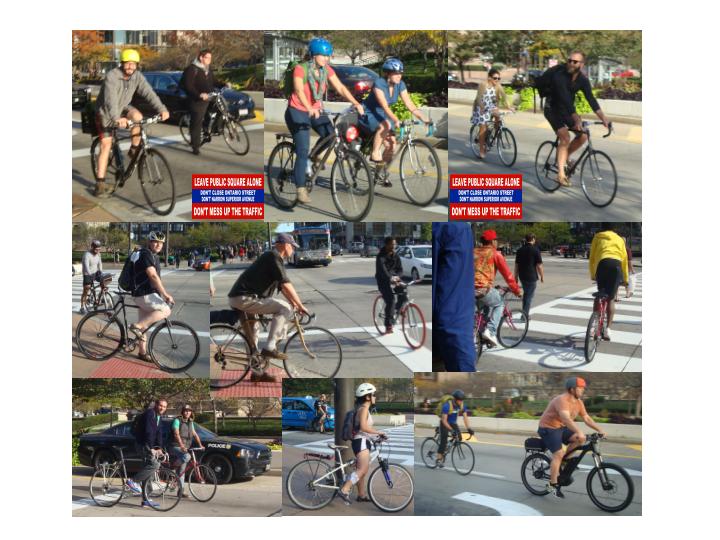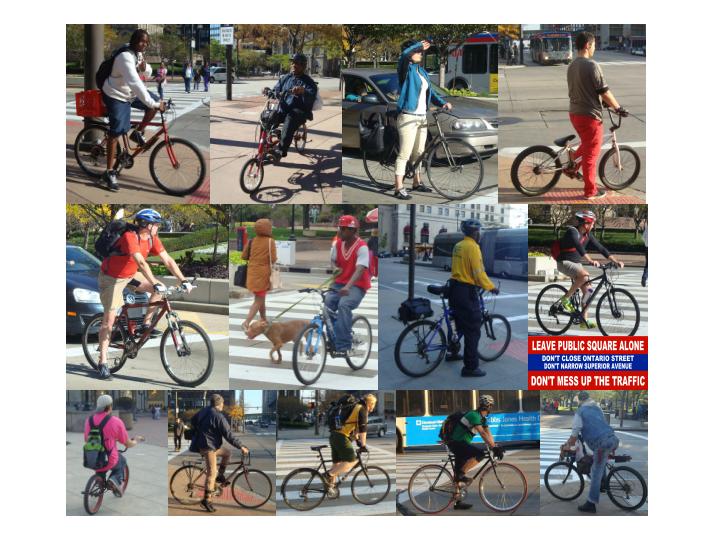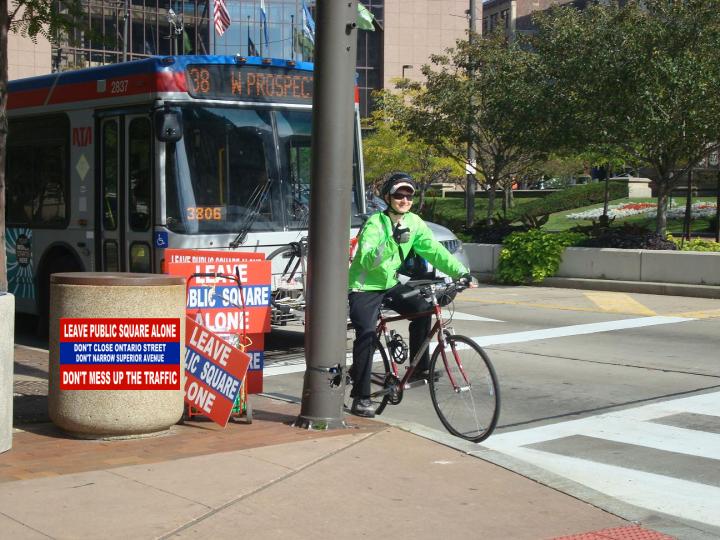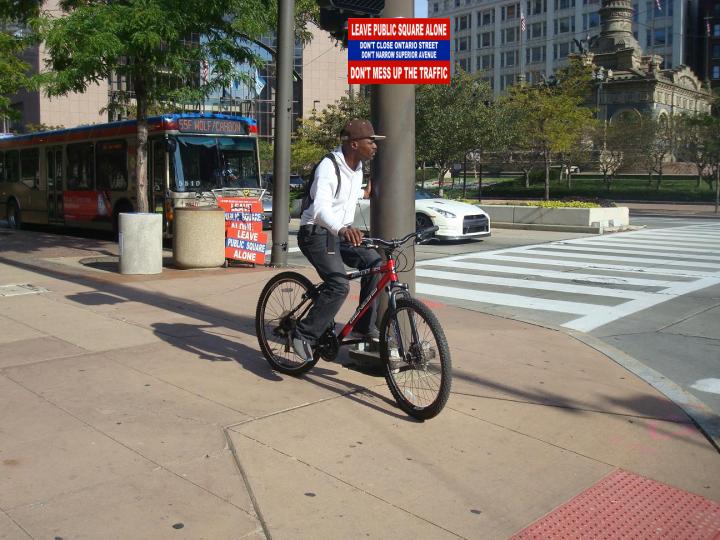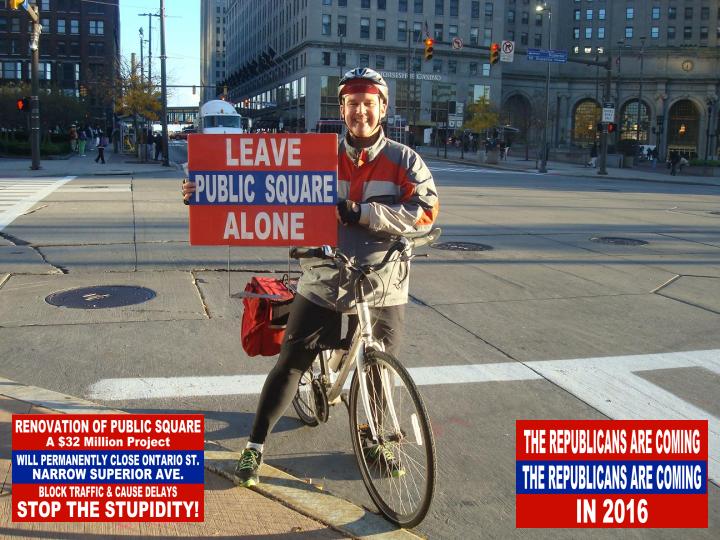 RADICAL MAKEOVER: The proposed $32 million (with a majority of the money being contributed by our money-laden Foundations) radical makeover of Public Square will require the permanent closing of Ontario Street and the narrowing of Superior Avenue from the existing 77 ft. to 44 ft. and limiting the avenue to bus traffic only. However, when there are major events, the narrowed Superior Avenue will also be closed to bus traffic.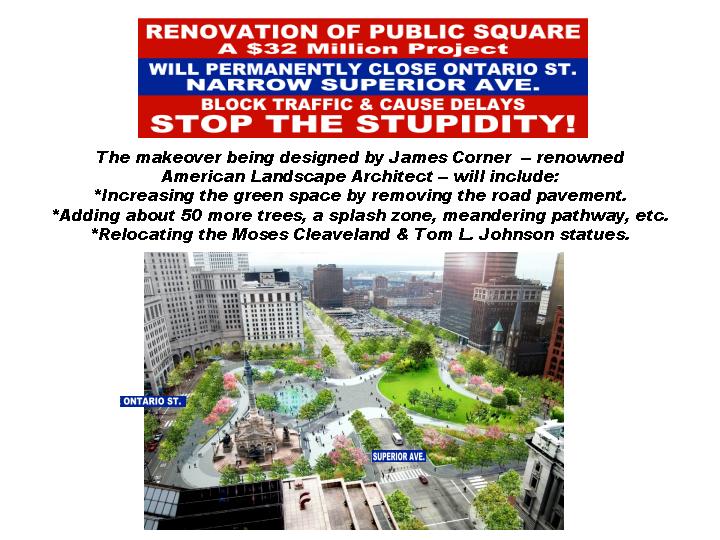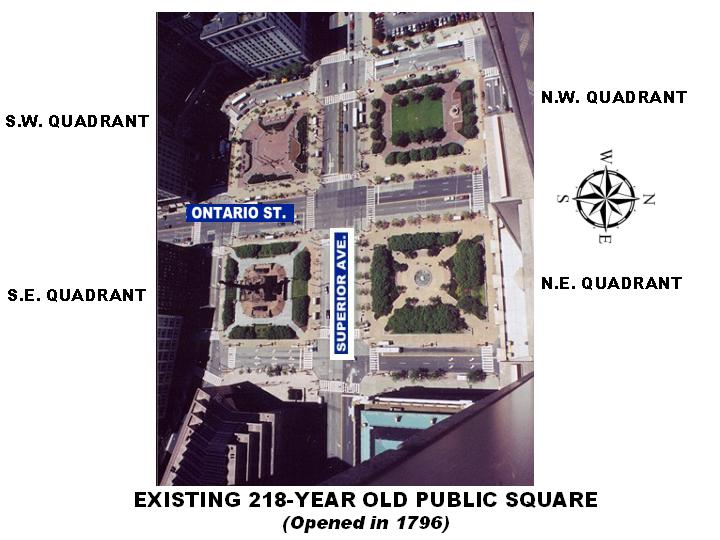 OPPOSITION: The radical makeover is being actively opposed by the LEAVE PUBLIC SQUARE ALONE campaign. One has to stand at the main intersection of Public Square and quickly conclude that the traffic has nowhere to go – except create nightmares
In urban environments – traffic and green spaces have to work together. Any solution – like the proposed makeover that does not address the traffic problem – cannot be regarded as a good solution. For example, New York City's renowned Central Park – unifies both green spaces and traffic and is not really one continuous park – but five separate parts connected by bridges or underpasses – a connection done so seamlessly by Fredrick Law Olmsted, the designer, that most New Yorkers are not aware of it. The connectors cross the bathtubs (depressed roadways for the most part) that carry the cross-town traffic. I am a former New Yorker.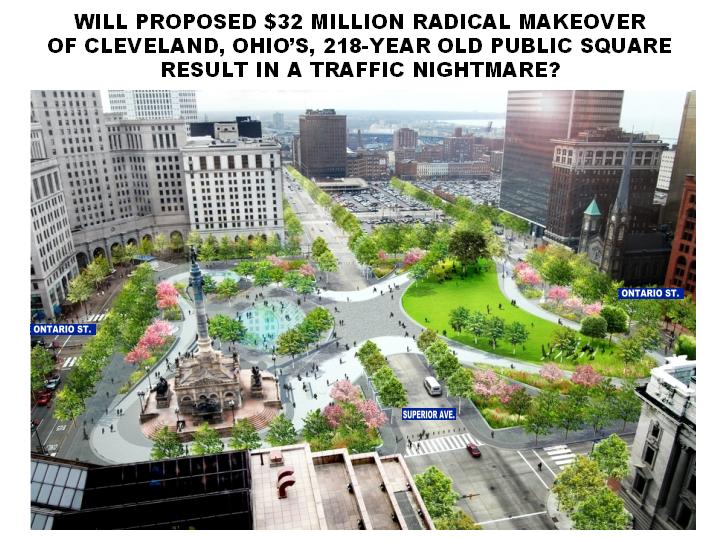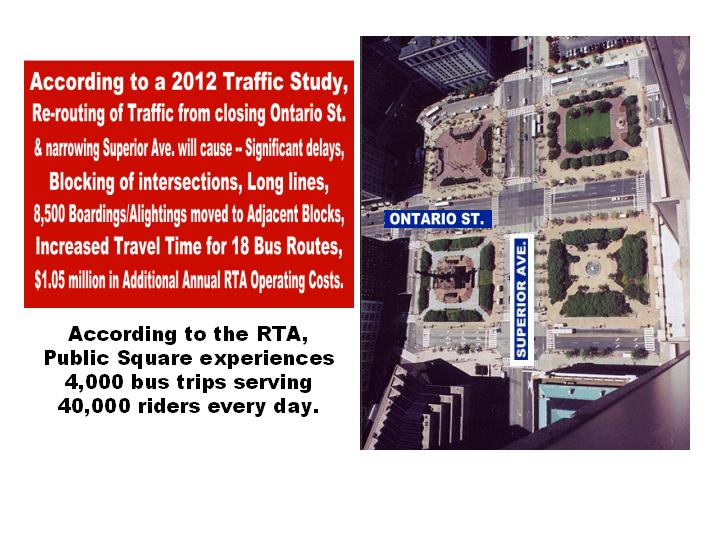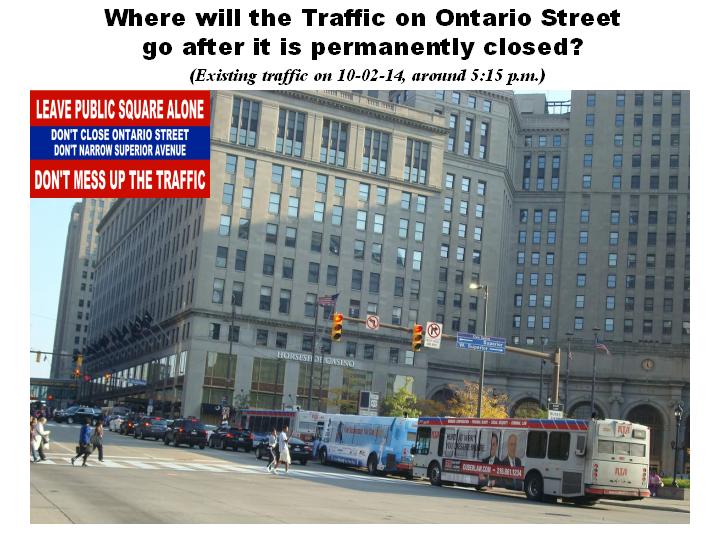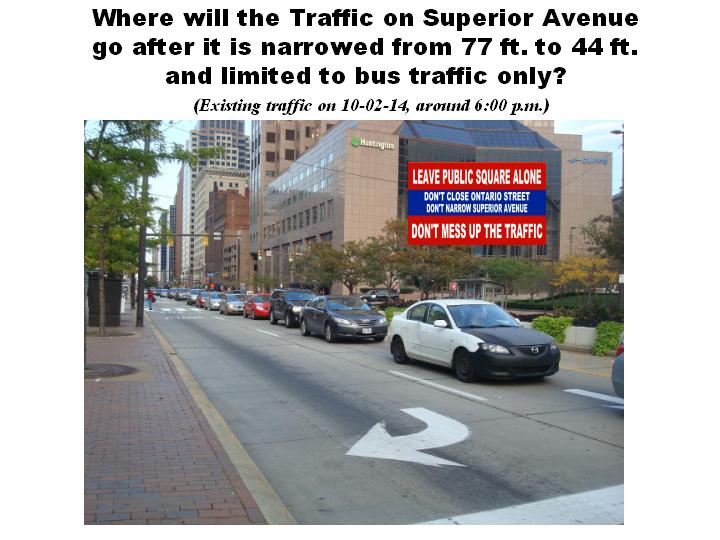 BUS SHELTERS/STOPS: At present, within Public Square, there are four RTA bus stops with shelters on Ontario Street, three on Superior Avenue, and two on the perimeter roads. There are additional bus stops with and without shelters immediately outside the limits of Public Square. However, the radical makeover of Public Square, scheduled to be ready in time for the Republican Convention in June 2016 -- will have eight RTA bustops on Superior Avenue – making it a virtual parking lot fpr buses.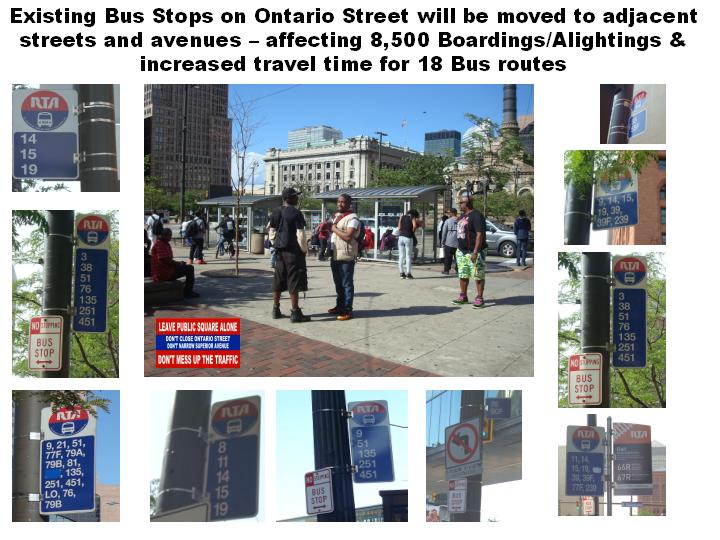 PUBLIC SQUARE TO BECOME A VIRTUAL PARKING LOT:
Scheduled to be ready in time for the Republican Convention in June 2016, the park will have Eight Bus Stops on Superior Avenue. At present, there are three bus stops on Superior and four on Ontario Street.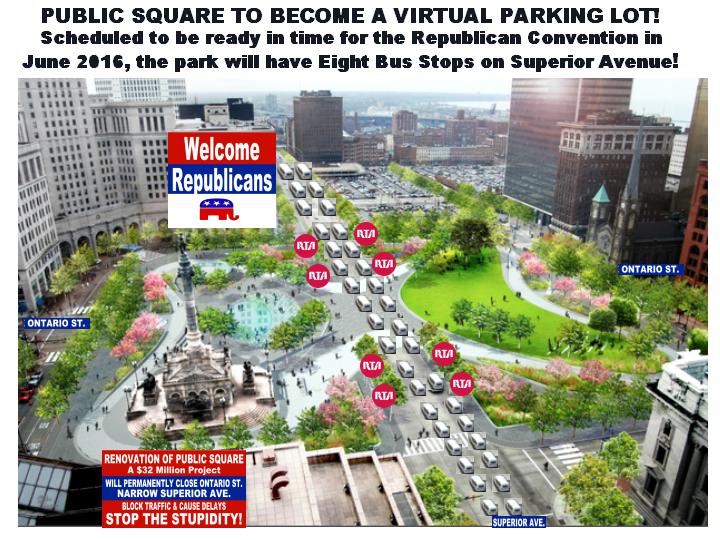 REPUBLICANS ARE COMING IN 2016: According to the Plain Dealer, among two key measures – public transit and walkability, Cleveland ranked first among the six finalists for the 2016 Republican Convention. Also, Cleveland had a low rating for possible traffic gridlocks. Unfortunately, because of traffic jams, some of the delegates to the 2012 Republican Convention in Tampa did not make it back to their hotel rooms until 3 a.m. Joe Calabrese, CEO of the GCRTA (Greater Cleveland Regional Transit Authority) popularly known as the RTA had nothing but praise for downtown Cleveland's transportation system in selling it to the Republican organizers.
Let us hope our Republican guests will not experience any traffic nightmares during their 2016 convention. Also, if they visit the renovated Public Square – let us hope, assuming it is ready, they will be able to sneak through the wall of buses on Superior Avenue – a virtual parking lot.
If it isn't broken – don't fix it.
No shortage of stupidity in Cleveland, Ohio.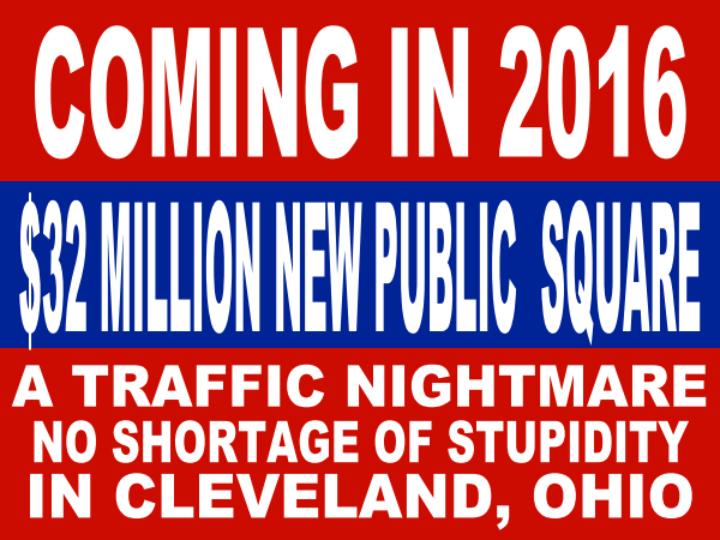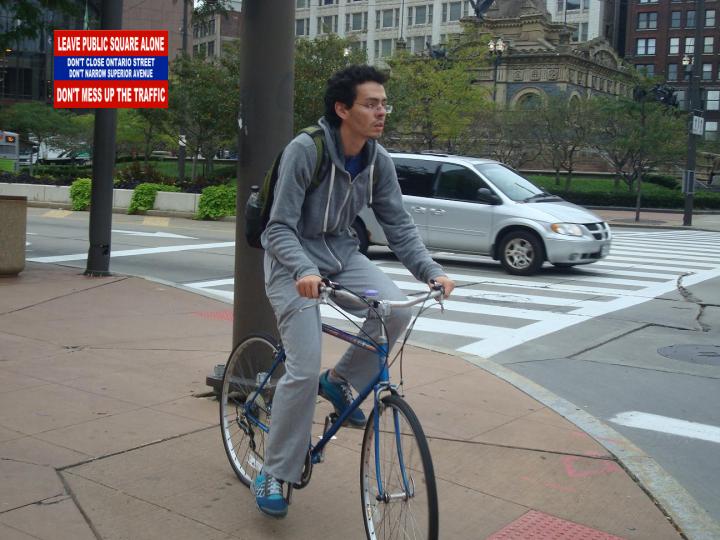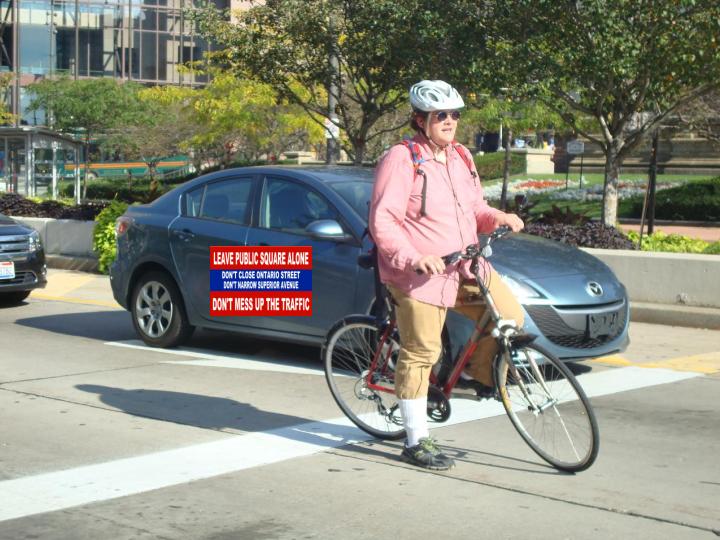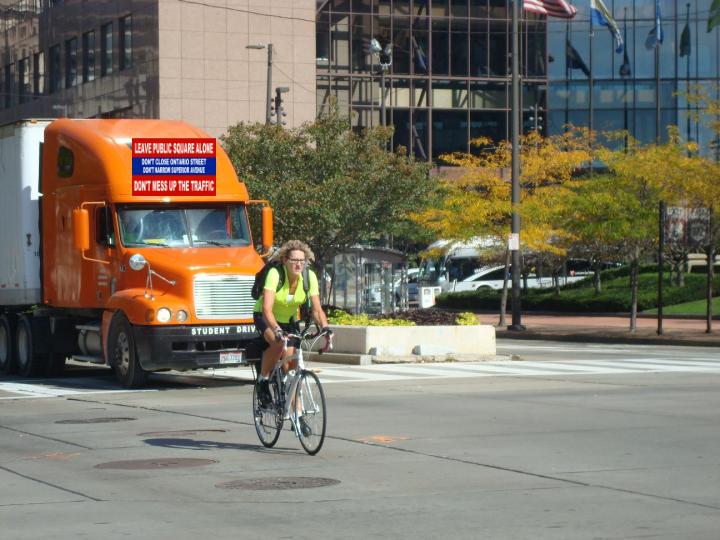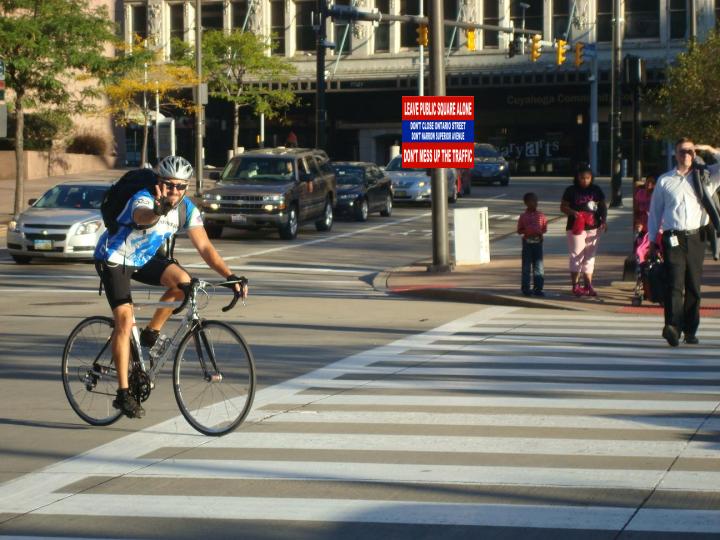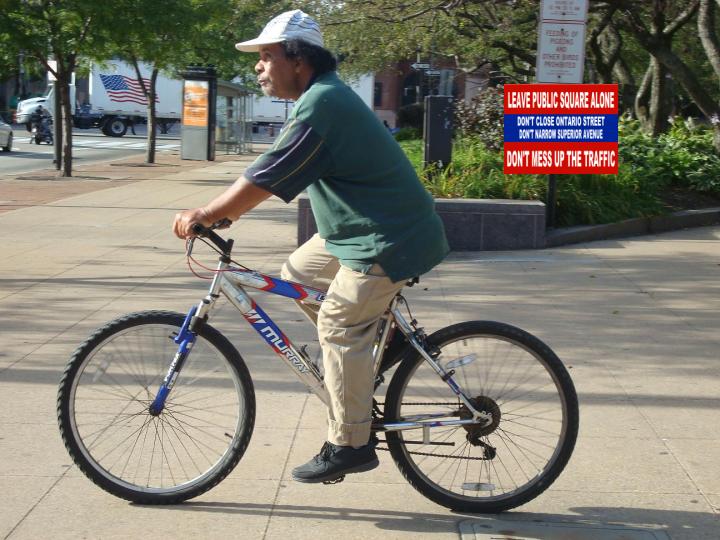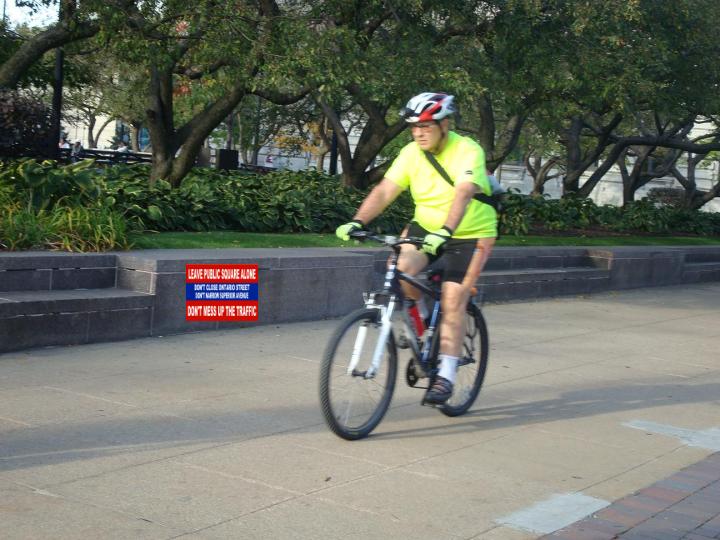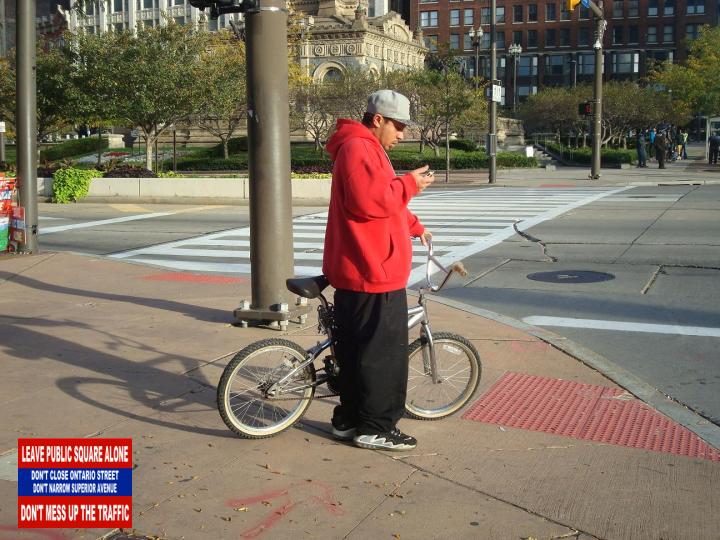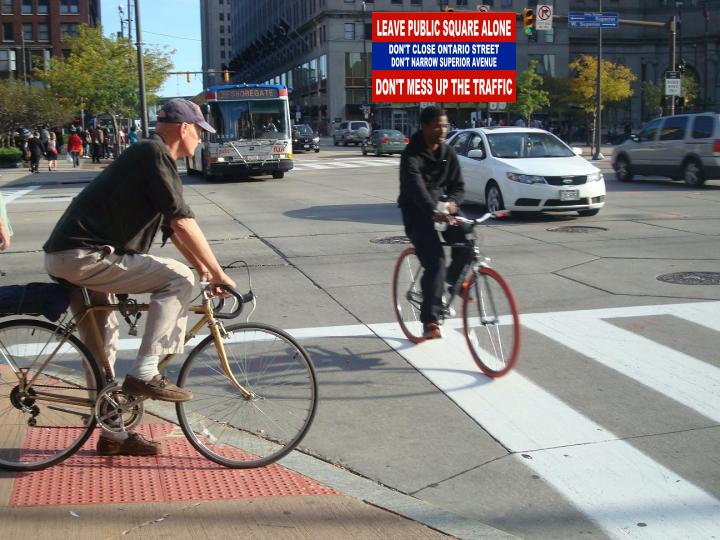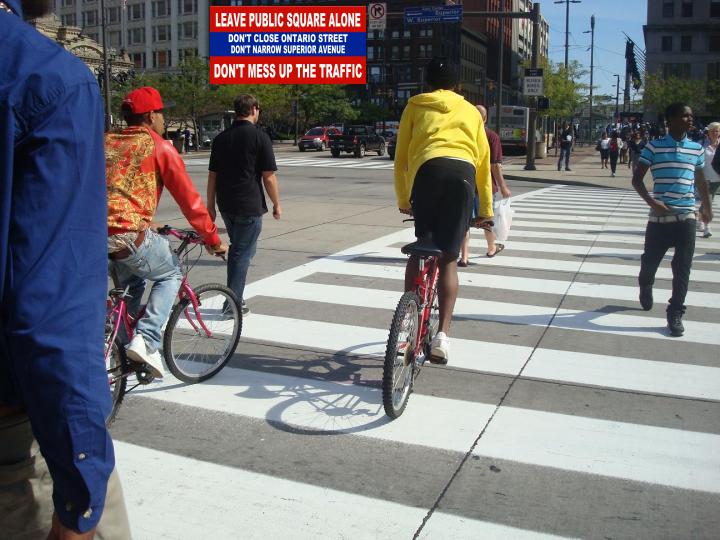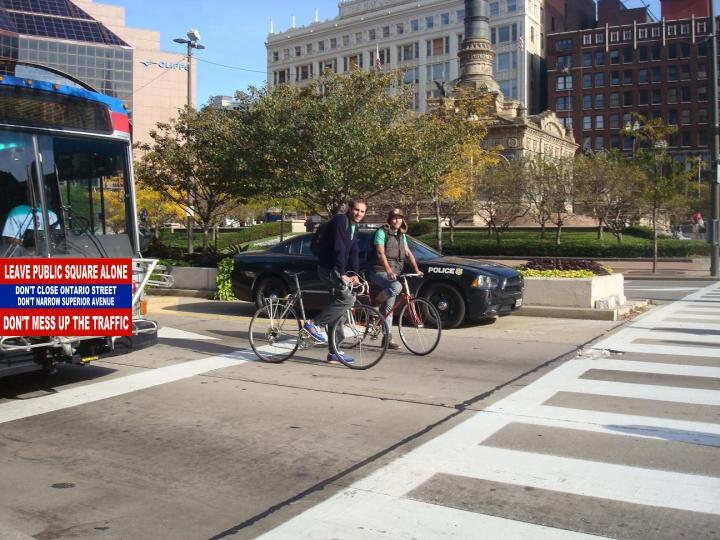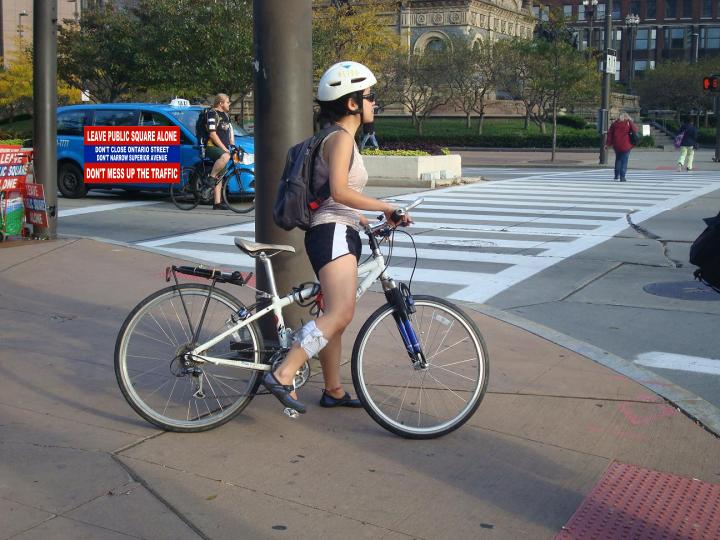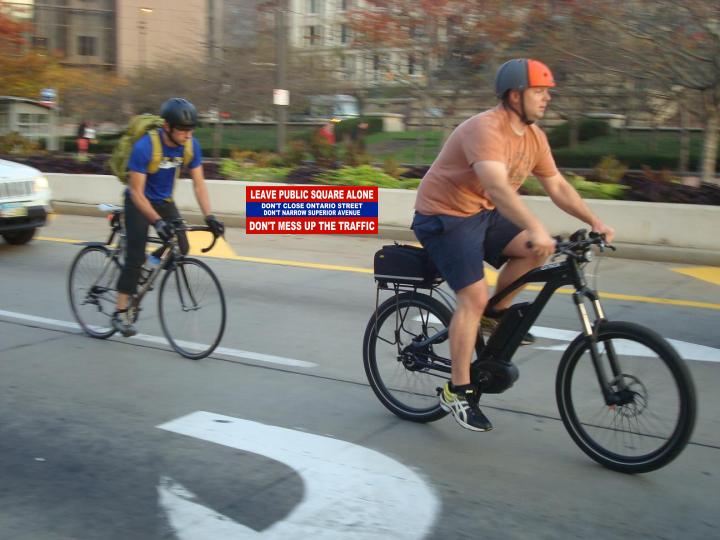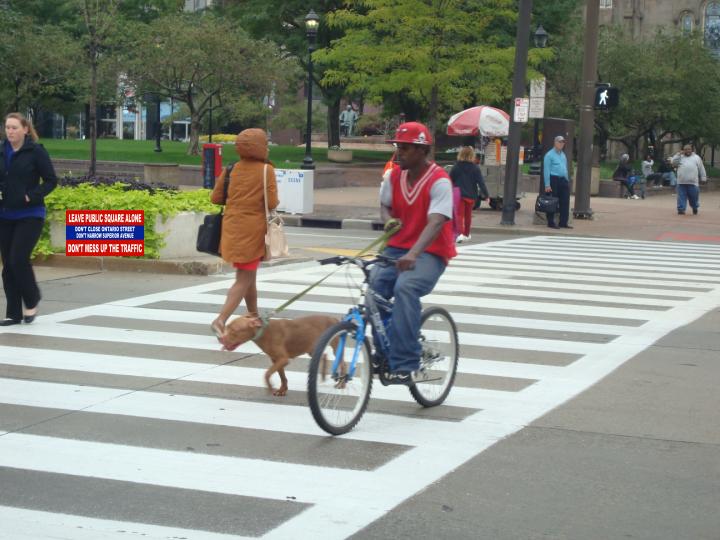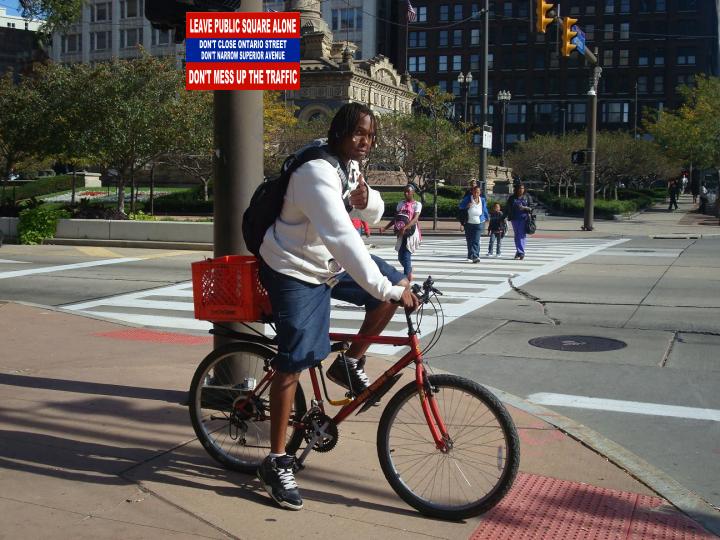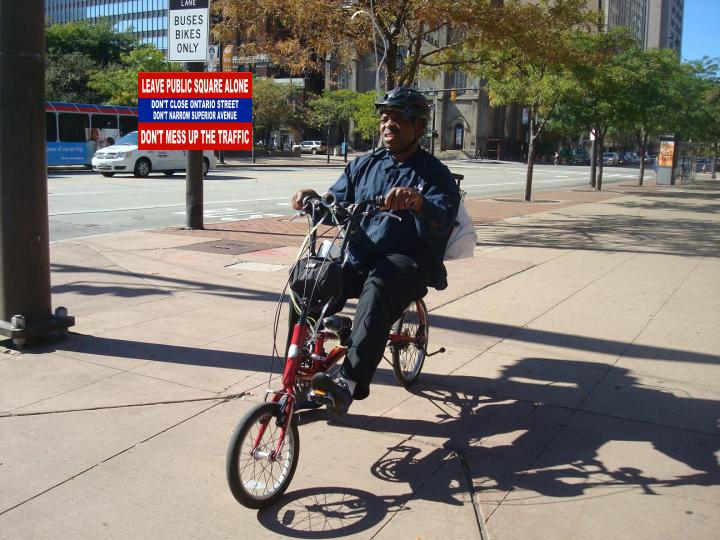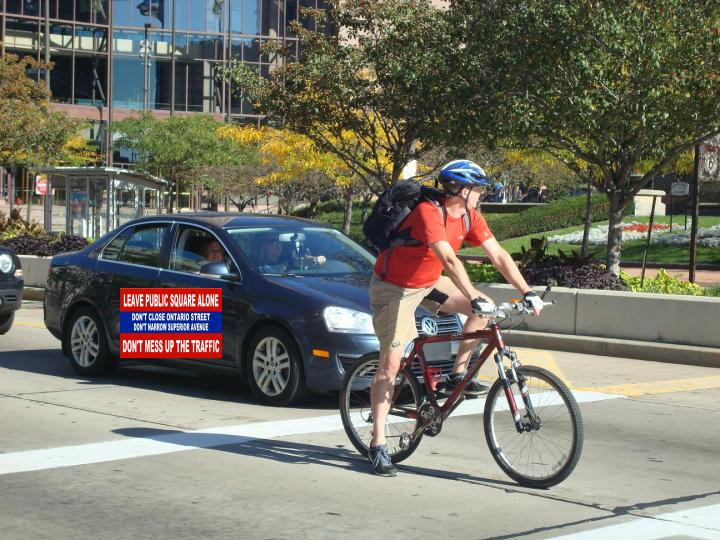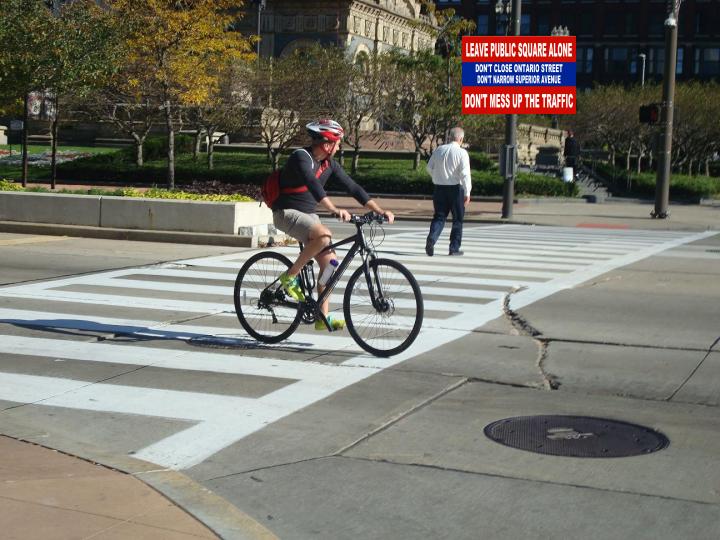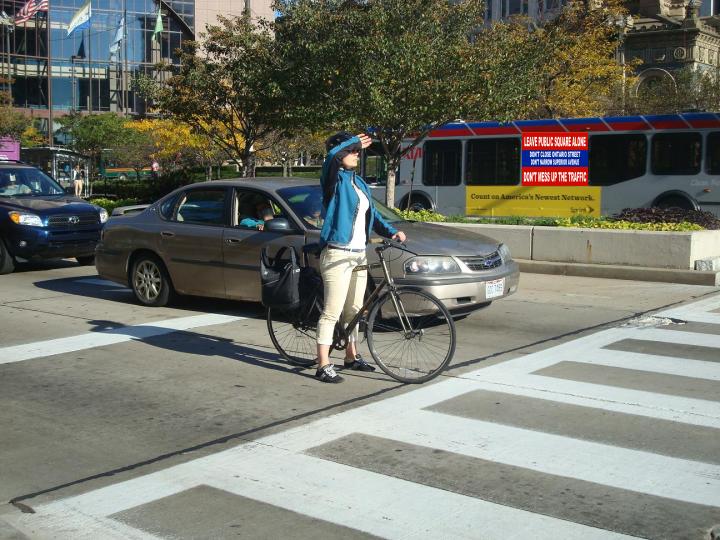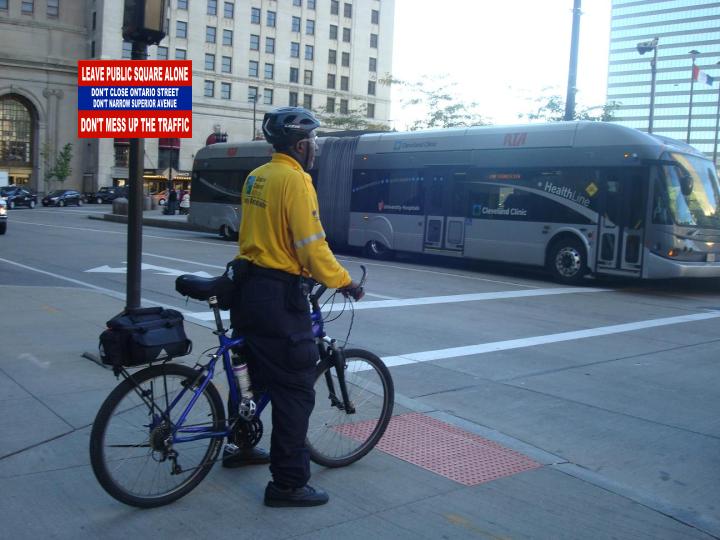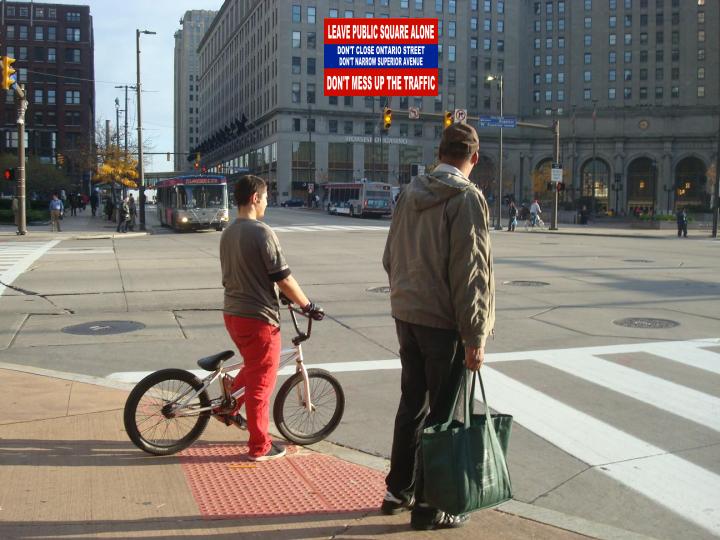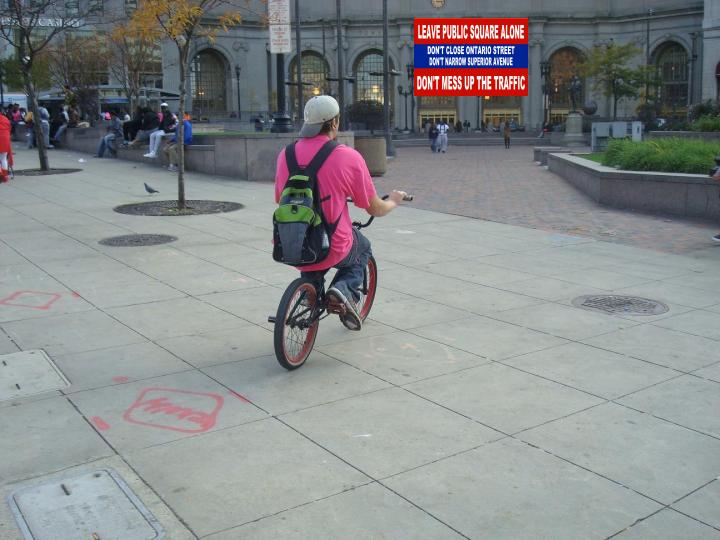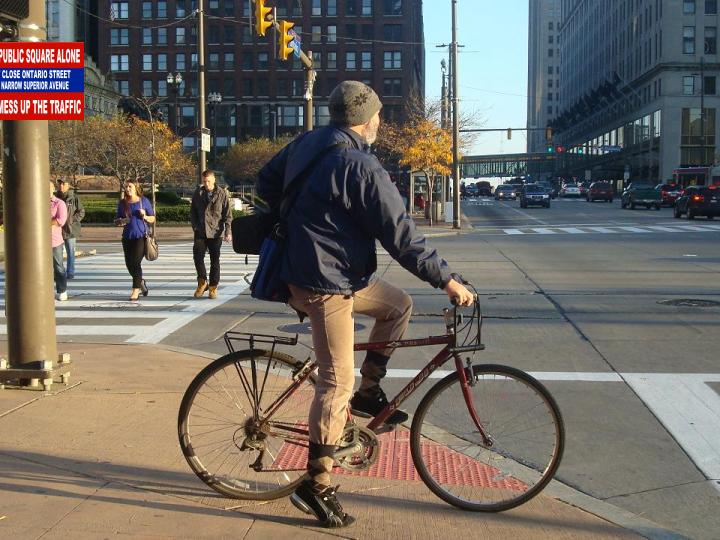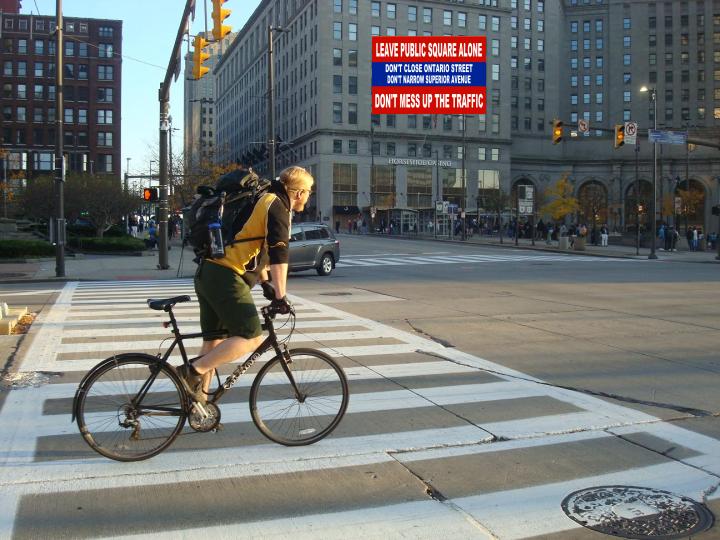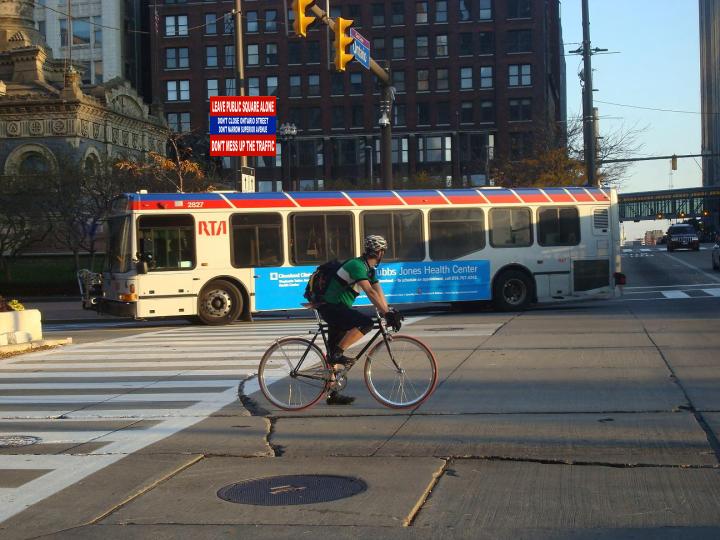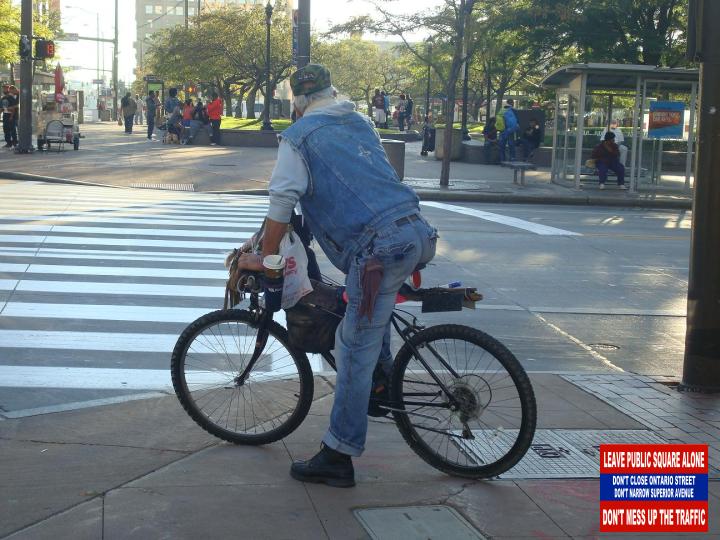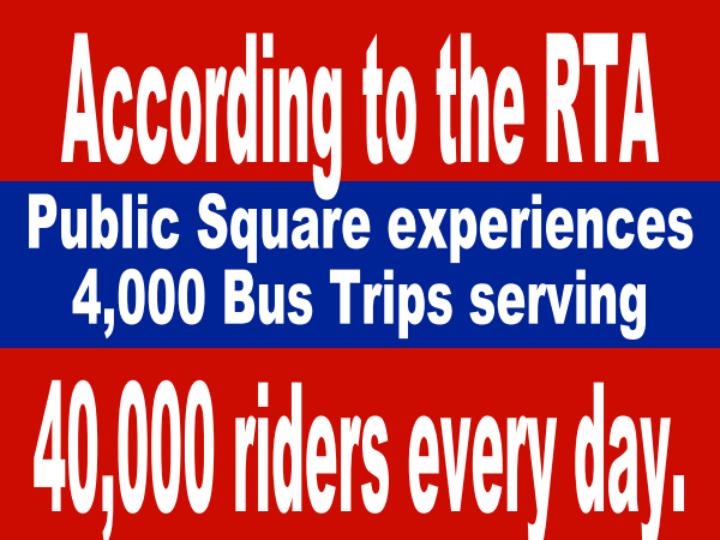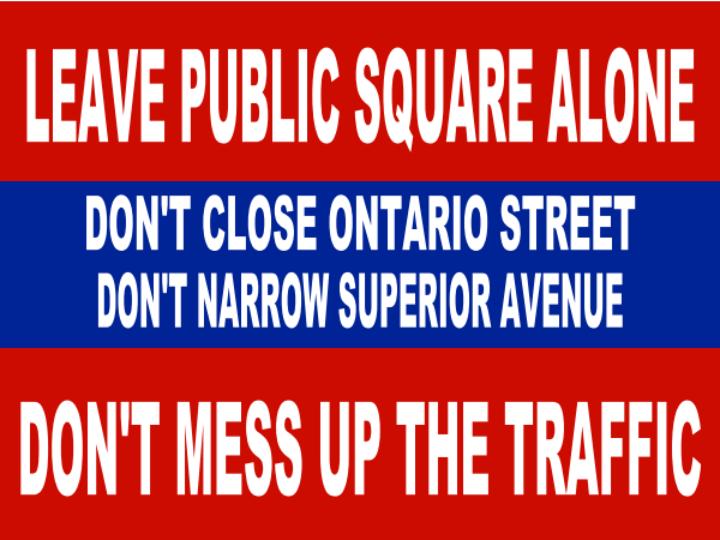 PREVIOUS RELATED POSTS ON REALNEO:
09-06-14: TRANSIT POLICE QUESTION ACTIVIST WAVING "LEAVE PUBLIC SQUARE ALONE" SIGN IN DOWNTOWN CLEVELAND, OHIO
08-17-14: LEAVE PUBLIC SQUARE ALONE: DON'T CLOSE ONTARIO STREET, DON'T NARROW SUPERIOR AVENUE, & DON'T MESS UP THE TRAFFIC