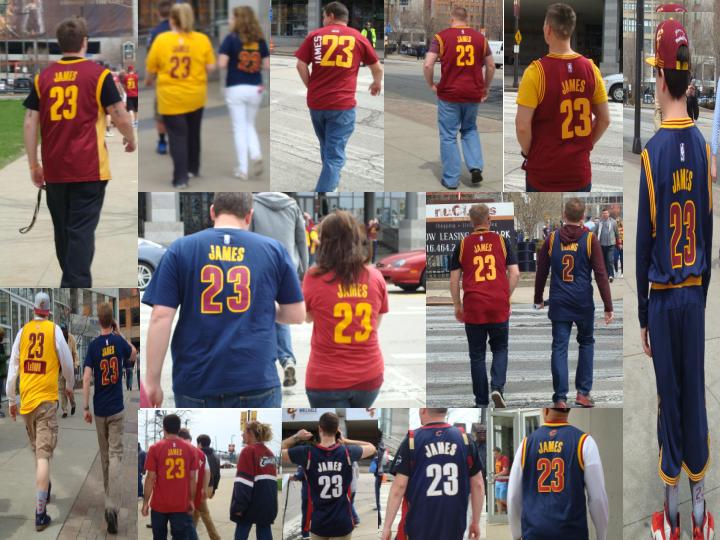 WE ARE CLEVELAND, OHIO!
Color me Red!
Color me Blue!
Color me Orange!
Color me Yellow!
We are Cleveland, Ohio!
April 19, 2015 – the day our Cavs won over the Boston Celtics, 113-100 -- when downtown was packed with Cavs's fans bustling with enthusiasm and sporting colorful dress-wear.
This was the first game in the Eastern Conference series in the first round of the NBA playoffs.
The second game will be on Tuesday, April 21 in Cleveland.
Games 3 and 4 will be played in Boston on April 23 and 26.
Games 5, 6, and 7 (if necessary) will be played on April 28 (Cleveland), April 30 (Boston), and May 2 (Cleveland).