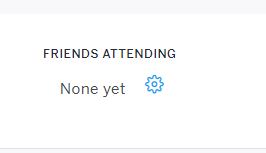 I am not the first person to see the connection between former council person John Zayac (Jackson council era) , his consultant firm The Project Group [2] and lucrative contracts at City Hall.
Leila Atassi ran a great story in 2014 - and like all things in Northeast Ohio - it was promptly forgotten:
The Project Group's principals, former City Councilman John Zayac and Michael Tuan Bustamante, charge $137.50 and $125 per hour, respectively. They, in turn, have contributed thousands of dollars over the years to the so-called Council Leadership Fund, a campaign account controlled by the council president. [3]
However, those of us over in Ward 14 have not forgotten. And, because most, if not all, of us are fed up - we pay a little more attention to matters.
Diane Morgan has brought it to my attention that Councilman Brian Cummins [4]recently passed an emergency ordinance benefiting a private company. Brian received a $250 donation from Mr. Zayac in 2013 [5]. Not exactly a smoking gun - but I think it indicates Zayac's willingness to have the notoriously "Green" Councilman Cummins on his "pay-to-play" team. The recent transfer of public monies from the Casino Fund [6] to a private individual/company confirms my suspicion.

[7]
Aldo Dure recently (2014) caught up with the back taxes he owed on 3109 West 25th St. What exactly is the deal on West 25th - as most of the property owners seem to get a pass? But, not poor Freddie :
http://realneo.us/content/cuyahoga-county-property-taxes-some-folks-are-forced-pay-and-others-3025-west-25th-street [8]
http://realneo.us/content/councilman-versus-bagman [9]
Links:
[1] http://li326-157.members.linode.com/content/cumminsjpg-0
[2] http://www.theprojectgroup.net/
[3] http://www.cleveland.com/cityhall/index.ssf/2014/01/the_project_group_consulting_f.html
[4] http://realneo.us/events/sign-petition-stop-brian-cummins-another-park-give-away-storer-park-manufacturer-fanta
[5] http://boe.cuyahogacounty.us/DisplayFileContent.aspx?guid=9277f8a4-43b2-4824-9ca4-594500e3ac71
[6] http://www.cleveland.com/naymik/index.ssf/2013/08/casino_tax_money_being_slowly.html
[7] http://realneo.us/system/files/bnextetc_001.jpg
[8] http://realneo.us/content/cuyahoga-county-property-taxes-some-folks-are-forced-pay-and-others-3025-west-25th-street
[9] http://realneo.us/content/councilman-versus-bagman
[10] http://li326-157.members.linode.com/system/files/casino.JPG