LINK FOR YOUTUBE VIDEO
:
https://youtu.be/f3x22hg1_XI
NEW JOHN MARSHALL HIGH SCHOOL: A WAREHOUSE FOR THE 21ST CENTURY!
Videotaped on Saturday, September 26, 2015 at the New John Marshall High School -- A Warehouse for the 21st Century -- located at 3952 West 140th Street, Cleveland, Ohio!
Many thanks to Tom R. Smith, Independent TV Producer, John Marshall High class of 1970, for taking the time and effort to produce all the videos in the SAVE JOHN MARSHALL HIGH SCHOOL campaign!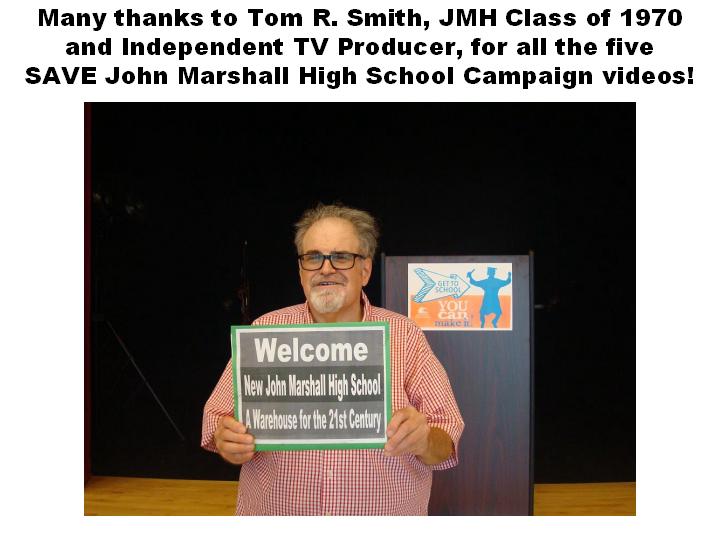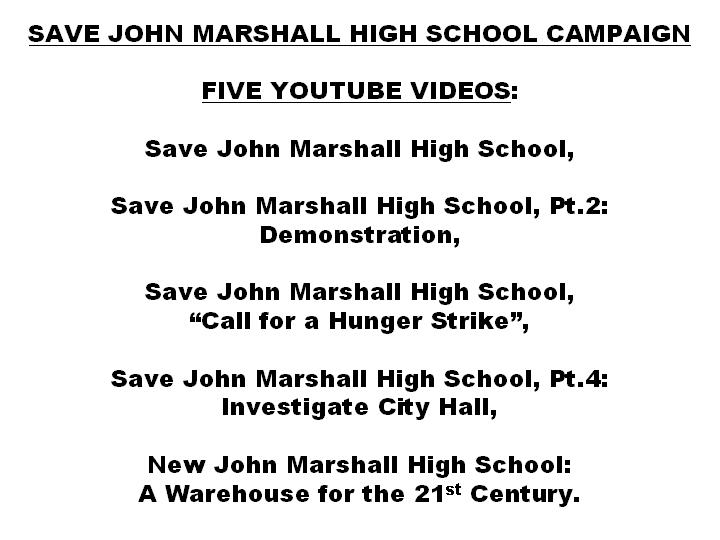 Links:
[1] https://youtu.be/f3x22hg1_XI
[2] http://li326-157.members.linode.com/system/files/Slide1_95.JPG
[3] http://li326-157.members.linode.com/system/files/Slide100_3.JPG
[4] http://li326-157.members.linode.com/system/files/Slide101_3.JPG