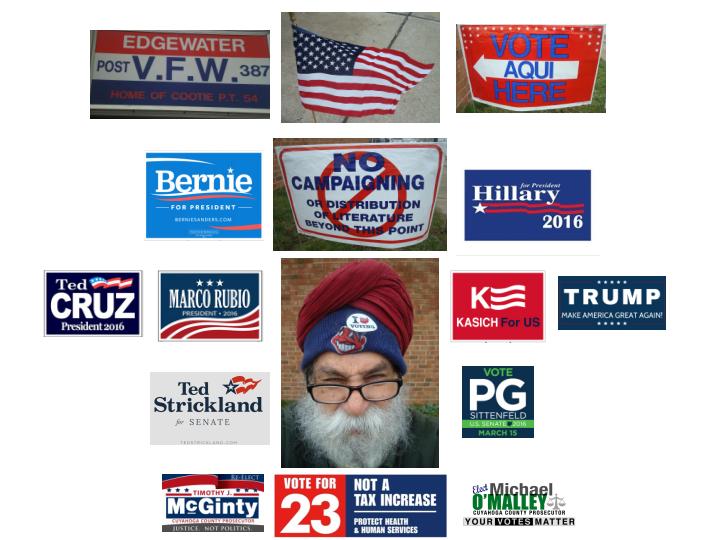 LOVE VOTING IN CLEVELAND, OHIO!
Polling Station at V.F.W. Post 387, West 140th Street, slightly north of Lorain Avenue on Cleveland's west side.
Tuesday, March 15, 2016, on an overcast 40º F afternoon.
Note: There were no yard signs outside the polling station. The images have been taken from the campaign websites.