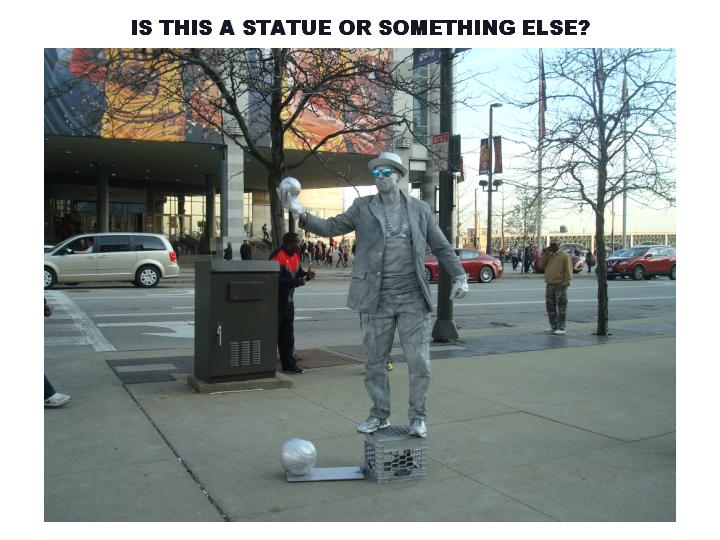 IS THIS A STATUE OR SOMETHING ELSE?
A Cleveland Artist posing as a statue in an artistic form called Performance Art in front of the Quicken Loans Arena in Cleveland, Ohio on Wed. April 20, 2015, the day the Cavs triumphed over the Detroit Pistons: 107-90 in Round 1, Game 2 of the Eastern Conference Playoffs.
The Cavs are currently leading 3-0.
The 4th game is scheduled for Sunday, April 24 evening in Detroit.
Note: The second photograph shows the artist in a different pose.