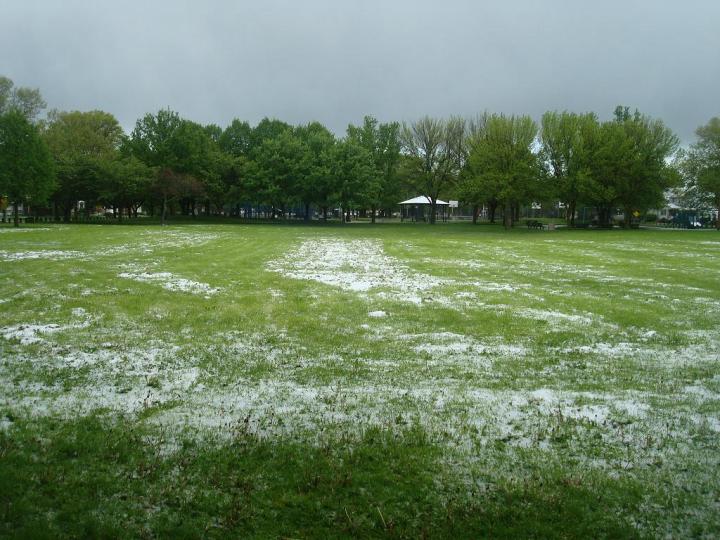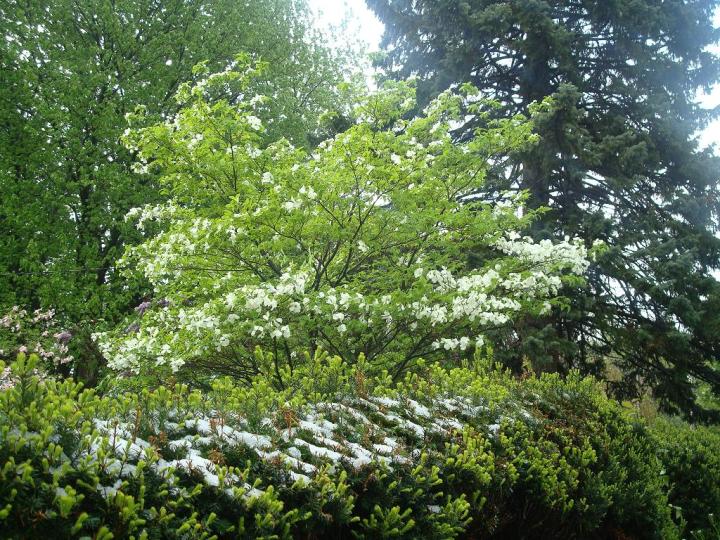 CLEVELAND, OHIO, WELCOMES (?) A MID-MAY SNOW SHOWER!
Photographed on a cold (40º F) Sunday, May 15, 2016 morning – with snow sprinkles in some areas
of west side's Jefferson Park neighborhood.
The second photograph (see above) shows dogwood blossoms co-existing with snow sprinkles.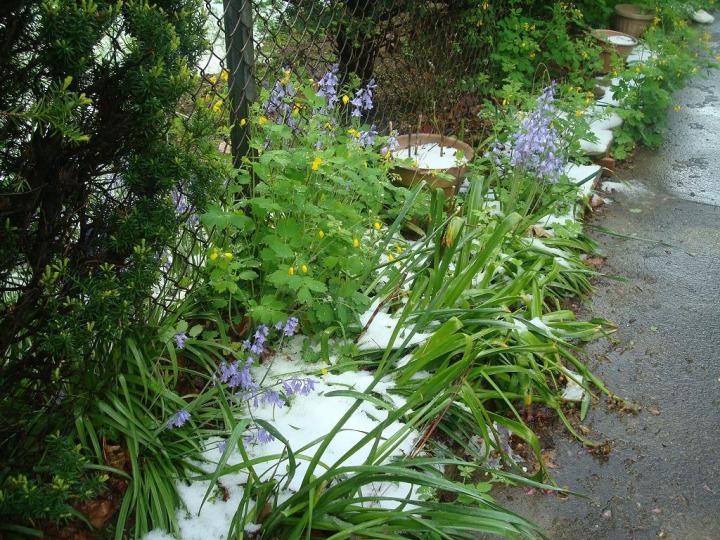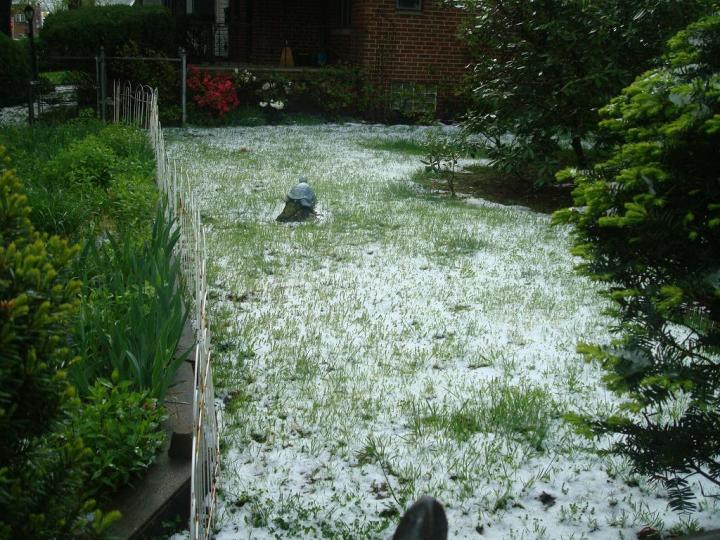 This may be a record for Cleveland. According to The Plain Dealer, the last recorded snow in Cleveland in the month of May was on May 7, 1974.
It appears, our flower pots were placed out a week too early.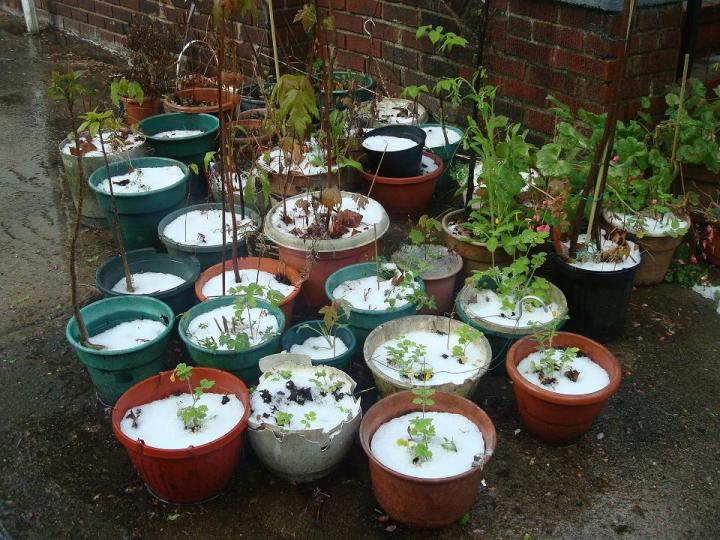 LINK TO REPORT ON CLEVELAND.COM: http://www.cleveland.com/datacentral/index.ssf/2016/05/may_snow_today_in_greater_clev.html#incart_river_home [1]
Links:
[1] http://www.cleveland.com/datacentral/index.ssf/2016/05/may_snow_today_in_greater_clev.html#incart_river_home
[2] http://li326-157.members.linode.com/system/files/Slide1_116.JPG
[3] http://li326-157.members.linode.com/system/files/Slide2_128.JPG
[4] http://li326-157.members.linode.com/system/files/Slide3_107.JPG
[5] http://li326-157.members.linode.com/system/files/Slide4_94.JPG
[6] http://li326-157.members.linode.com/system/files/Slide5_84.JPG
[7] http://li326-157.members.linode.com/system/files/Slide6_83.JPG