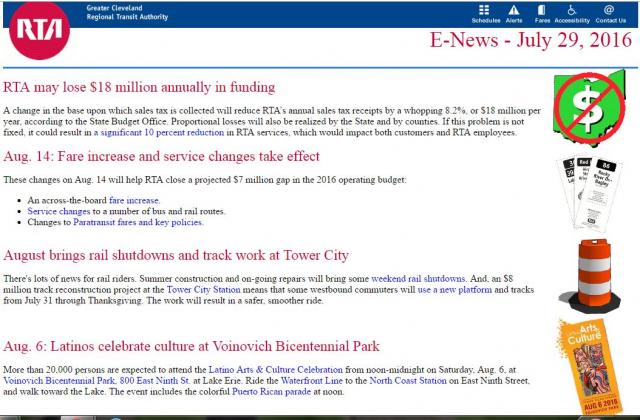 Columbus, Ohio has been validated this year for its transportation and education planning efforts with two large grants - the federal Smart Cities Challenge [2] and the MacArthur sponsored We Are LRNG - Cities of Learning Grant. [3]
Cleveland and Cuyahoga County have missed out on this type of major support due to lack of coordination between agencies in our region. The Northeast Ohio Areawide Coordinating Agency is the Metropolitan Planning Organization for Cuyahoga, Geauga, Medina, Lake and Lorain Counties. Under Grace Galucci, NOACA is shifting its priorities to funding for transit and regional planning that benefits residents by focusing on the needs of those residents with the least means available to them (in other words, not being able to afford a car or residents who can't drive a car).
Please submit your comments to the agency at publicinv [at] mpo [dot] noaca [dot] org or via U.S. Mail to 1299 Superior Avenue, Cleveland OH 44114-3204.
Links:
[1] http://li326-157.members.linode.com/content/rtafundingjpg
[2] http://smart-city.news/?utm_source=google&utm_medium=ppc&utm_campaign=smart%20city%20search
[3] https://www.lrng.org/columbus