VIDEO OF STARS AND STRIPES FOREVER & FIREWORKS!
CLEVELAND ORCHESTRA'S 2016 STAR-SPANGLED SPECTACULAR CONCERT WAS BROUGHT TO YOU BY THE CIGARETTE SMOKERS OF CUYAHOGA COUNTY!
Taped in Jimmy Dimora Public Square on a very hot & humid July 29, 2016 – evening.
The recently completed Public Square has been nicknamed the Jimmy Dimora Public Square because of corruption involved in the process.
The 1hr. – 15 min. long concert which started at 9:00 p.m. included favorite pieces from American composers (George Gershwin and John Philip Sousa) and popular songs like "Ol' Man River".
WELCOME JIMMY DIMORA ARTS SIN TAX!
Product of a Dirty Election Campaign conducted by the Arts Community.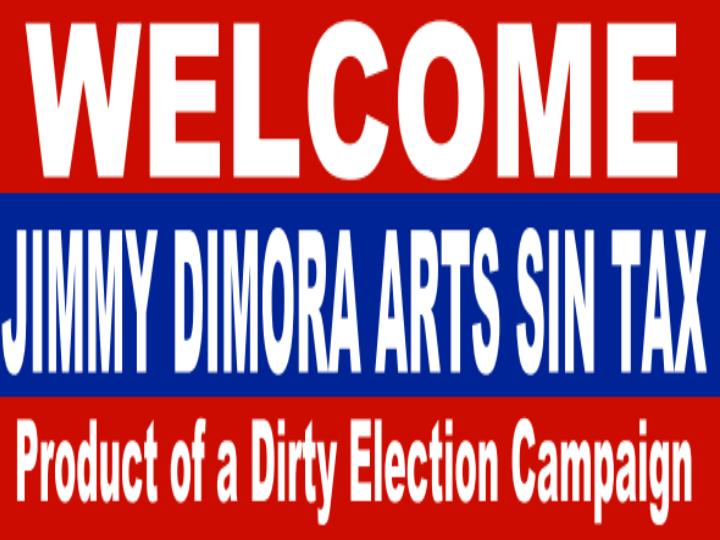 Cigarette Smokers of Cuyahoga County, Ohio, as Involuntary Patrons of the Arts, contributed $175,000 for the concert.
Cigarette Smokers of Cuyahoga County as Involuntary Patrons of the Arts, also contributed $18,471,701, from 2007-2016, towards operation of the Cleveland Orchestra.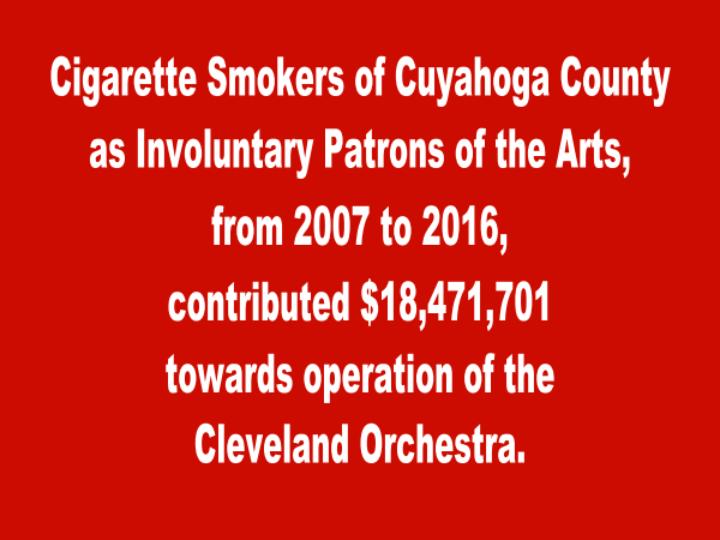 Cigarette Smokers for the most part tend to be poor, young, and less educated. According to Partnership for a Tobacco-Free Maine:
"Social and economic factors influence a broad array of opportunities, exposures, decisions and behaviors that promote or threaten health. Although there are many factors contributing to predicted tobacco use, socioeconomic status is the single greatest predictor.
Tobacco and poverty create a vicious cycle: low income people smoke more, suffer more, spend more, and die more from tobacco use.
Low social-economic status populations include low-income individuals with less than 12 years of education, the medically underserved, the unemployed, and the working poor. They can also be prisoners, gays and lesbians, blue collar workers, and the mentally ill."
The Arts Sin Tax was renewed on November 3, 2015 by a vote of 75 to 25%.
The Cleveland Museum of Art contributed $145,000, and the Cleveland Orchestra contributed $25,000 to the estimated $1.6 million pro-Sin Tax campaign which engaged
in deception and dirty politics.
The Arts Sin Tax was opposed by the Vote No on Sin Tax campaign using $5 signs. There were 98 demonstrations for a total of 339 hours all over Cuyahoga County which is the equivalent of having walked over 1,000 miles.
Since 2007, the Cigarette Smokers of Cuyahoga County have contributed over $150 million for supporting Arts and Culture. The Arts community literally bought the 2015 election by making sure that all recipients of the Arts Sin Tax grants, their employees, friends, relatives, etc. came out en masse and voted for the election resulting in a literal $150 million heist which is currently being investigated by the Vote No on Sin Tax campaign.