LINK:https://www.facebook.com/100008875359296/videos/1569387036700460/ [1]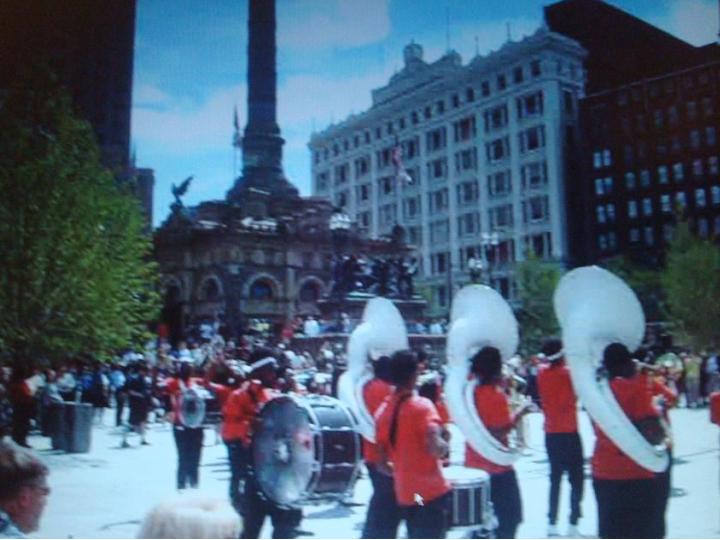 VIDEO OF SHAW HIGH SCHOOL MARCHING BAND WELCOMING PUBLIC SQUARE A.K.A. JIMMY DIMORA PUBLIC SQUARE ON OFFICIAL OPENING DAY – JUNE 30, 2016 IN DOWNTOWN, CLEVELAND, OHIO!
The Shaw High School Marching Band marched in and welcomed Jimmy Dimora Public Square on a very pleasant Thursday June 30, 2016, morning, at 11:00 a.m.
The performance was followed by speeches from Mayor Frank Jackson, County Executive Armand Budish, CEO's of Cleveland Foundation and Key Bank (both donors), and many others.
After giving his speech, Mayor Frank Jackson mingled with the crowd and also posed for photographs.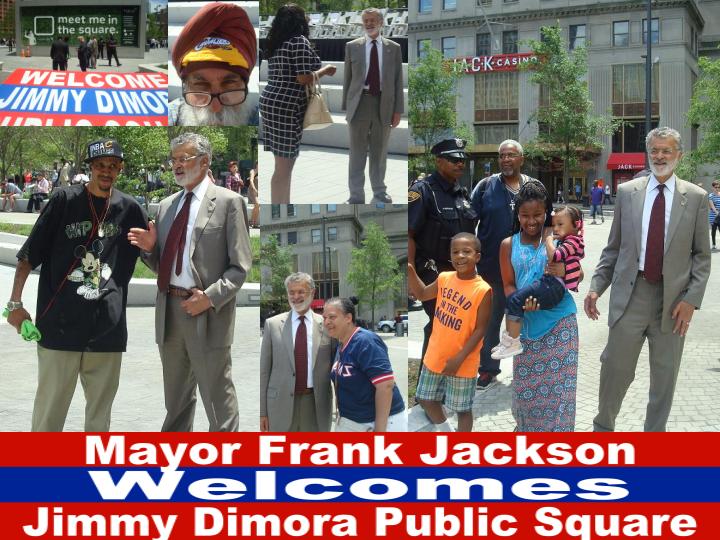 The recently completed Public Square, a bogus project, has been nicknamed the Jimmy Dimora Public Square because of corruption involved in the process.
So far, since August 2014, there have been over 750 hours of demonstrations – first with the LEAVE PUBLIC SQUARE ALONE signs and now with WELCOME JIMMY DIMORA PUBLIC SQUARE signs.
The demonstrations continue unabated with the goal of educating the public about corruption in Cuyahoga county.
Details of the campaign can be found on my blog at REALNEO:http://realneo.us/blogs/satinder-p-s-puri
WELCOME JIMMY DIMORA PUBLIC SQUARE
WELCOME $50 MILLION JIMMY DIMORA PUBLIC SQUARE – A PRODUCT OF CLEVELAND'S CORRUPT SYSTEM!