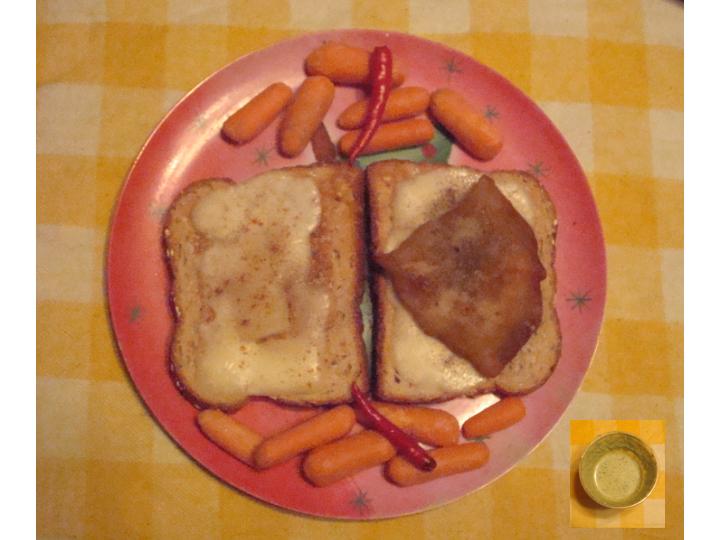 A VEGETARIAN DELIGHT: THE QUETTA SAMOSA SANDWICH COOKED IN WEST PARK, WEST SIDE OF CLEVELAND, OHIO!
A PRODUCT OF GOURMET COOKING AND THE HEAT & EAT LIFE-STYLE OF A WEST PARK RESIDENT!
The sandwich is a mix of whole wheat bread, cheese, a samosa (a snack very popular in the Indian subcontinent), and topped with chutney – a spiced sauce.
Gourmet Cook: The sandwich uses local ingredients and the skills of Kulsoom Abid who comes from the Quetta province in West Pakistan and is a gourmet cook – par excellence.
Kulsoom, the proud mother of three children and her husband (a doctor) live in the West Park neighborhood, adjoining Jefferson Park located on the west side of Cleveland, Ohio.
Her family speaks a variety of languages including Persian (mother-tongue), Urdu, and American English.
They enjoyed the Halloween and Winterfest celebrations held in Jefferson Park.
Samosas: Kulsoom made the samosas in her kitchen. She cooked a mix of cabbage, green peppers, peas and carrots with salt, black pepper, red pepper, and masala -- a mix of Indian spices. The vegetables were wrapped in a pastry made from whole wheat flour and then deep fried in vegetable oil.
She packed a few samosas for me when I visited their family last week for dinner.
Chutney: Kulsoom made a chutney – a spiced sauce using fresh mint and cilantro, garlic, water, and vinegar.
Sandwich: I toasted two slices of whole wheat bread. Next, I heated the samosa in a microwave.
I then took the two slices of bread and placed slices of mozzarella cheese on top and again heated them, along with the samosa in a microwave.
Next I poured a small amount of chutney on to the samosa, brought the two slices together and was ready to enjoy the sandwich with a glass of apple cider and salad.
P.S. I (Satinder P. S. Puri) am a Sikh-American. I was born in the historic city of Lahore – then in British India and now in West Pakistan. While people in the Indian subcontinent come from various religions and speak and write a variety of languages – they mostly have a common culture.
After partition of the country in 1947 – my family moved to what is now India. I came to the U.S. as a student for advanced studies in Structural Engineering at the University of Illinois (Champaign/Urbana).
My late wife, and our pets, moved to Cleveland from New York City in 2001.