Link to Video on Facebook:https://www.facebook.com/100008875359296/videos/1686940621611767/ [1]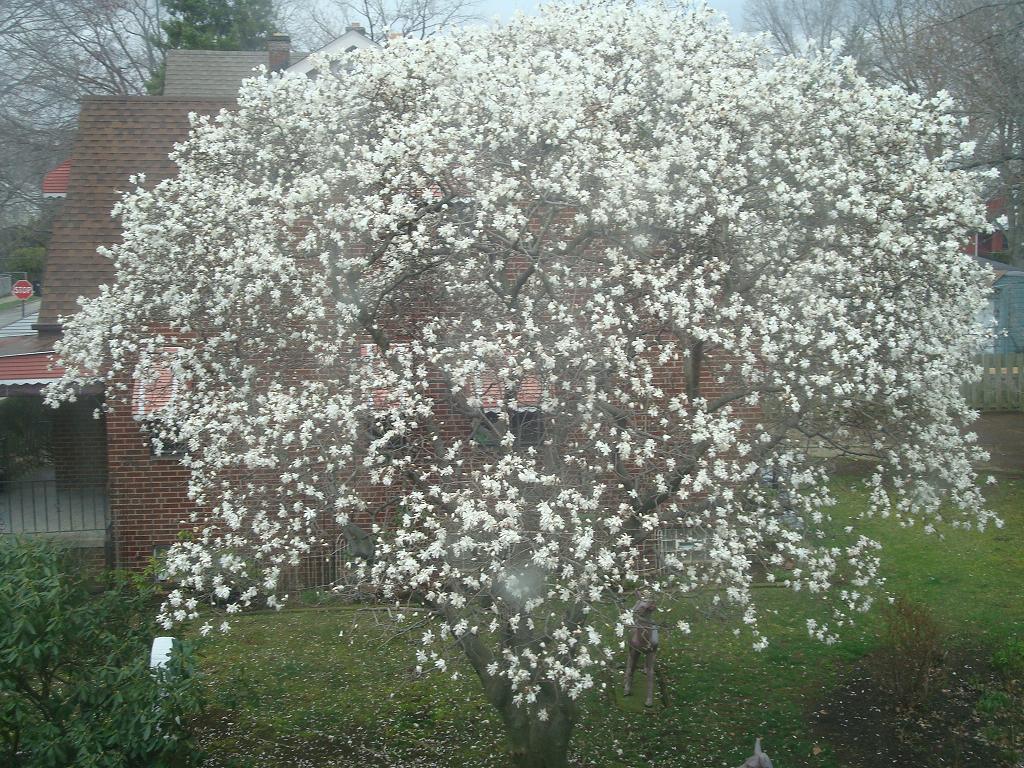 VIDEO OF MAGNOLIAS DANCING IN THE WIND ON CLEVELAND'S WEST SIDE!
I was, to say the least, wonderstruck when I observed the magnolias in our neighbor's backyard dancing in the wind on a pleasant Tuesday morning of April 4, 2017.
The star magnolia tree was almost in full-bloom under overcast skies.
Instead of grabbing a notepad and a pencil to transcribe my feelings, I got hold of my digital camera and videotaped the scene for all to see.
Whenever I observe flowers dancing in the wind – I am reminded of William Wordsworth's (British poet, 1770-1850) stanza (the last one) in his famous poem: "I wandered lonely as a Cloud" – which describes the dance of daffodils.
Here is how the last stanza goes:
For oft, when on my couch I lie
In vacant or in pensive mood,
They flash upon that inward eye
Which is the bliss of solitude;
And then my heart with pleasure fills,
And dances with the daffodils.