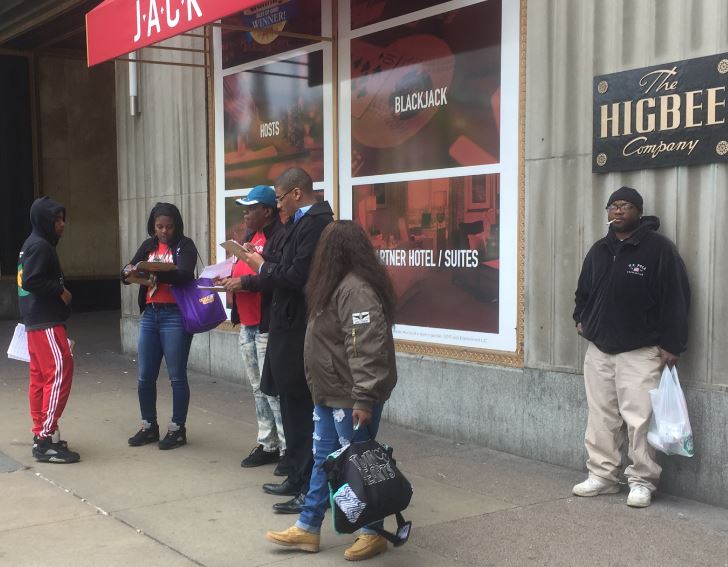 Wednesday, May 10, 2017 The SEIU [1] is working to put the public 88 million tax gift for Dan Gilbert's Q "renovation" scam on the ballot. 6000 registered City of Cleveland voter's signatures are necessary to cause a referendum.
If you see folks collecting signatures, protect your pocket book and wallet and sign up.
This is reminiscent of the Med Mart MEDCON referendum attempt. The [2]Putitontheballot.com [3]web site is still alive and kicking [2] - though the effort did not obtain the 45,000 county wide signatures necessary to put it on the ballot. Too bad for the county taxpayers - because the MedCon has proved to be a total financial disaster - as will be the Q scam.
Don't give Gilbert JACK!
Cleveland.com has their paid for spin here [4].
Links:
[1] http://www.seiu1199.org/response-to-cleveland-plain-dealer-editorial-attacking-seiu-members/
[2] http://www.putitontheballot.com/
[3] http://www.putitontheballot.com/about
[4] http://www.cleveland.com/metro/index.ssf/2017/04/opponents_of_the_q_renovation.html
[5] http://li326-157.members.linode.com/system/files/Cleveland_registered_voters_are_awake.JPG