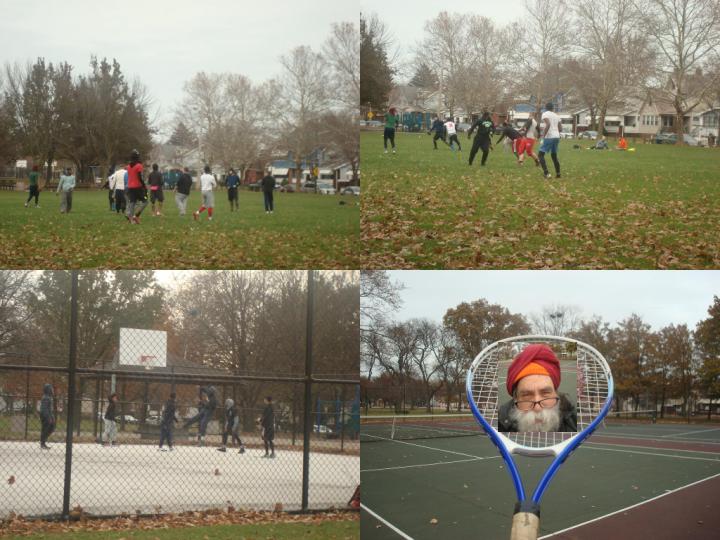 CLEVELANDERS PLAYED FOOTBALL, BASKETBALL, & SOLO TENNIS ON A COLD THANKSGIVING DAY IN JEFFERSON PARK – LOCATED ON THE WEST SIDE IN CLEVELAND, OHIO
On the afternoon of Thursday November 23, 2017--a 35 deg. F overcast day – Clevelanders were seen playing football, basketball, and solo tennis in Jefferson Park on the city's west side.
There were about 30 football players – throwing the ball and running around; about eight basketball players, and a solo tennis player (me). I played with eight balls – and I lobbed them one by one over the net from one side to the other side and then repeated the process from the other side.
There was no one in the children's playground, nor on the swings.
It did not feel cold. There was no strong wind. I was well dressed with multiple layers of clothing and light gloves on my hands to facilitate gripping the racket handle and the balls.
The park was all quiet – even the planes flying overhead were whizzing by at reduced frequency.
Trust every one had a festive day.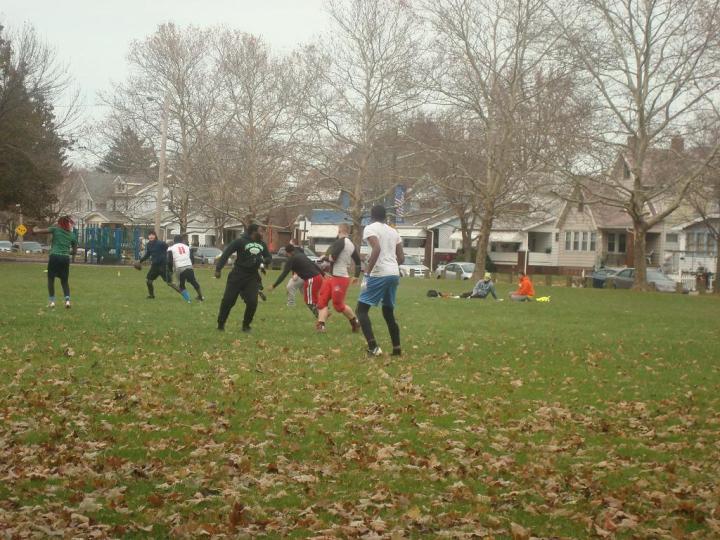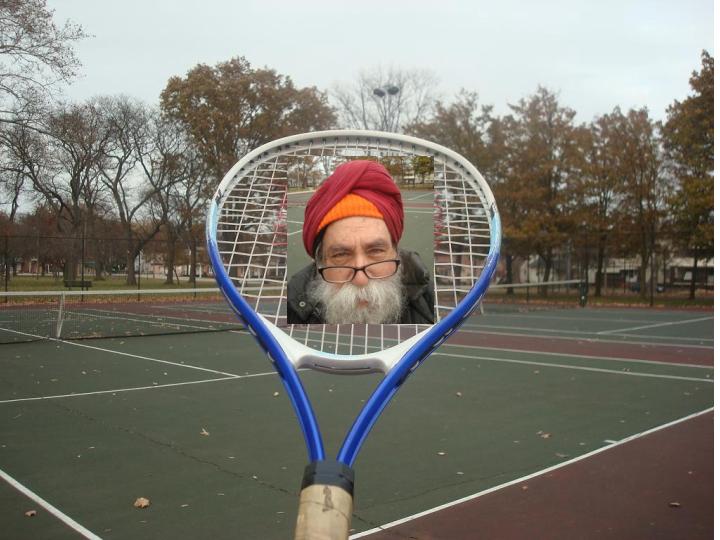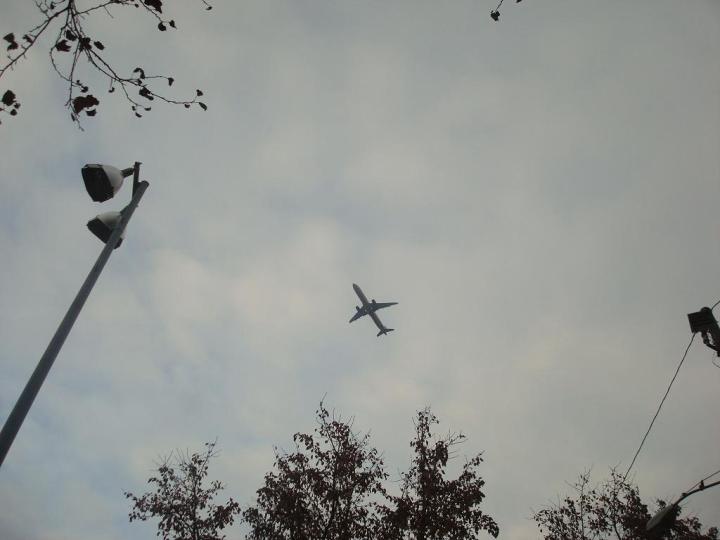 Links:
[1] http://li326-157.members.linode.com/system/files/Slide2_195.JPG
[2] http://li326-157.members.linode.com/system/files/Slide3_166.JPG
[3] http://li326-157.members.linode.com/system/files/Slide4_148.JPG
[4] http://li326-157.members.linode.com/system/files/Slide5_133.JPG
[5] http://li326-157.members.linode.com/system/files/Slide6_125.JPG
[6] http://li326-157.members.linode.com/system/files/Slide7_117.JPG