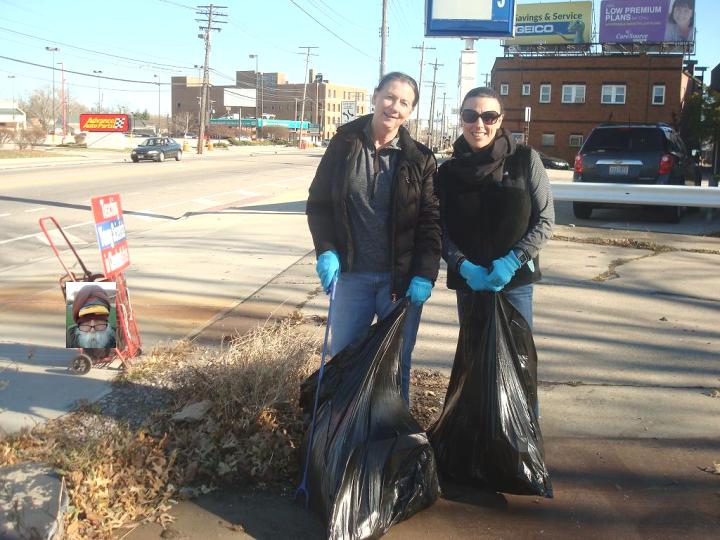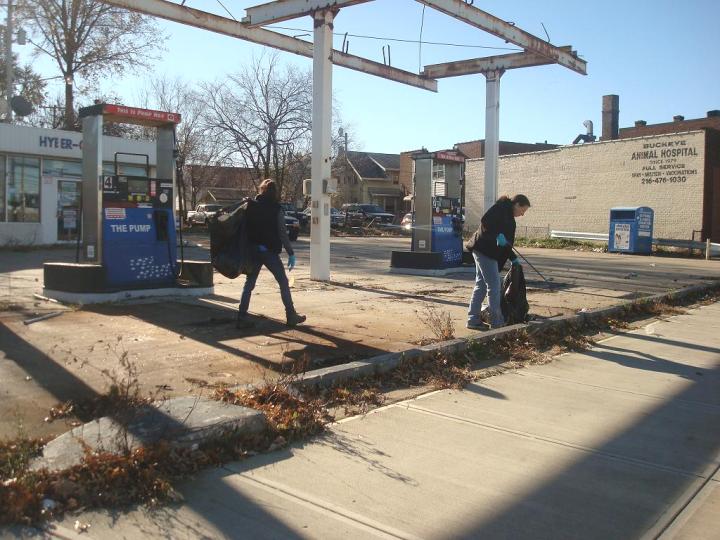 CLEANING UP LORAIN AVENUE ON CLEVELAND'S WEST SIDE ON "GIVING TUESDAY"
Judy Schafrick (Senior & Resident Services and MyCom Youth Data Specialist) and Melissa Miller (Planning and Safety Coordinator) staff members of BPDC (Bellaire Puritas Development Corp.) (left and right in the first two photographs) were observed picking up garbage thrown on Lorain Avenue's sidewalks (located on Cleveland's west side) by irresponsible passers-by.
I spoke with the ladies and was told that yesterday (November 28, 2017) was "Giving Tuesday" – where citizens were giving their time and efforts for the betterment of the community.
Entering its sixth year, "Giving Tuesday" is a global day of giving fueled by the power of social media and collaboration.
Kudos to both Judy and Melissa.
Note: I was on my way to Riverside School where I am a volunteer teacher. This is my 14th year.
I try to give back to my community – most days of the week not just Tuesdays -- with my volunteer teaching at the school and with "Teaching Young Scientists in Cleveland's Parks – a 2-year old program – that has taught over 1,000 students and hundreds of parents and adults.
The sun was out in the morning and the temperature was a very pleasant 60 deg. F – a big surprise in a month where the low temperature was 29 deg. F – about two weeks ago.