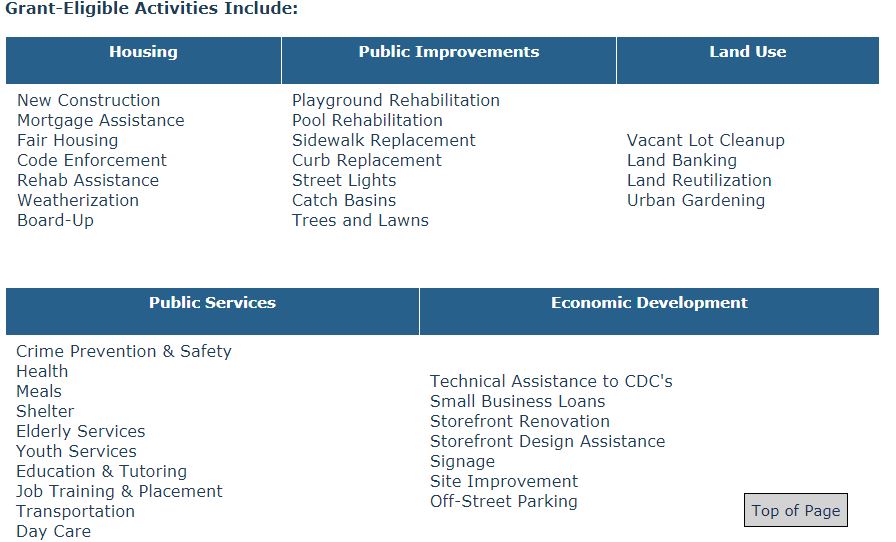 Hello All - just letting you know that the Dept of Community Development is collecting public opinion on the funding that is allocated ward-by-ward. FTR - the process is already a hot mess with no way to publicly record your input. The Citizen Participation Line is wrong at this website, which hasn't been updated-also Michael Cosgrove is no longer the Director [1]of Community Development: http://www.city.cleveland.oh.us/CityofCleveland/Home/Government/CityAgencies/CommunityDevelopment/BlockGrantProgram [2] I have called my council rep (Jasmin Santana) and I suggest that you email your council rep with your recommendations on how these monies get spent in your ward. I will be asking Councilperson Jasmin Santana to compile citizen input for the use of monies in Ward 14. I am adamant that Brooklyn Centre (my neighborhood) is NOT put under the service area of the MetroWest CDC (CDBG Year starts June 2018-information at city site is four years old).
Folks in Ward 14 who live in Tremont, may also want to make it clear that MetroWest does not serve constituents. The other options for these areas are Tremont West CDC (Tremont) and Old Brooklyn CDC (Brooklyn Centre). I realize that there is no adequate agency controlling real estate interests for Clark-Fulton and Stockyards. Jasmin Santana has advocated for a restructuring of the satellite CDC that puts residents on the board of this CDC. It is now being restructured - and if you live in these areas you should ask for board members who actually live in the ward. http://www.metrowestcle.org/ [3]
***Through phone calls (on my day off) I found the correct contact who is Joy Anderson at 664-2055. The acting director of Community Development is Louise Jackson.
NOTE - Code Enforcement as listed on the City of Cleveland's website IS NOT a permissable use of CDBG funds - former Community Development Director Michael Cosgrove sent out this directive in 2016:
CDC Directors:
As I've discussed with you before, both by e-mail and in person at our last CDC meeting, HUD has been looking closely at our CDC operating contracts for the last year. One of the issues I've informed you of is the eligibility of Code Enforcement as a CDBG-funded activity as it is performed by CDCs.
Based on feedback received from HUD, but beginning Monday, September 19, 2016, we must suspend CDBG funding to CDCs for code enforcement while we determine options moving forward. If you have an alternative funding source for these activities, I would encourage you to continue providing code enforcement services under your alternative source. If not, you may want to consider moving your staff onto other eligible activity budgets. Joy Anderson and her staff will work with you as budgets are reallocated.
But because of HUD's interpretation of the activity, any code enforcement activity billed after Monday, September 19, 2016, must unfortunately be rejected as ineligible for CDBG funding and disallowed.
I know this is short notice and difficult, but we are already faced with having to cover costs from July 1, 2016 to the present.
Please do not hesitate to call with questions. Alternatively, I am making myself available to meet on Thursday, September 15, 2016, at 9:30 a.m. in City Hall Room 6 to discuss this and collectively consider alternative solutions, funding sources, etc. Please reply to this e-mail if you will be joining me.
Sincerely,
Michael F. Cosgrove
Assistant Director
Department of Community Development
City of Cleveland
601 Lakeside Ave., Rm. 320
Cleveland, OH 44114
ph: (216) 420-7634
cell: (216) 857-1152
e-mail: mcosgrove [at] city [dot] cleveland [dot] oh [dot] us