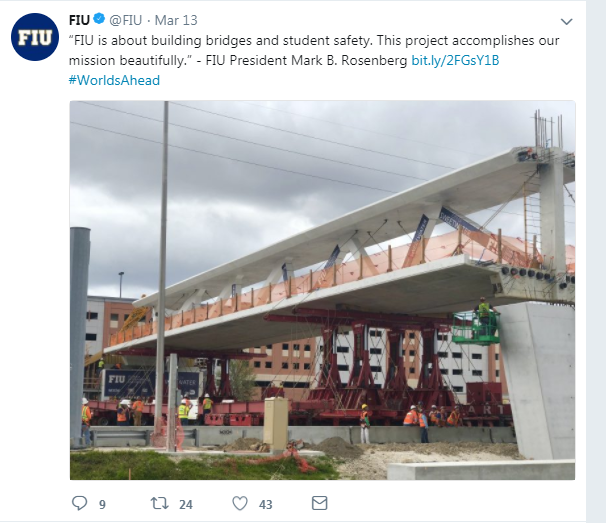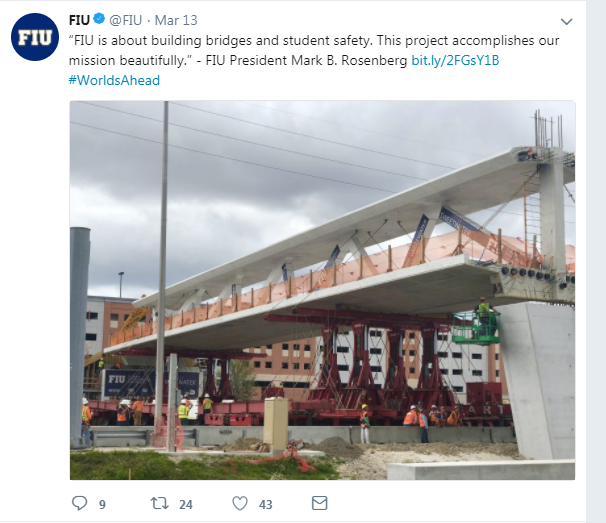 The dollys which moved the post tensioned concrete bridge were not located at the very ends of the bridge - consequently the dolly's put uplift into the bridge in locations where uplift was not intended. Did this crack the structure?
The end of the bridge which was to be next to the cable stayed tower is where the break took place - to the left in the above image.
The outboard end of the bridge stayed up on the support pylon. The bridge shear bracing is not symmetrical. Since this structure was intended when completed to be a cable stayed bridge - how is it that the post tensioned concrete section was ever intended to be self supporting?
This is an analysis in progress.